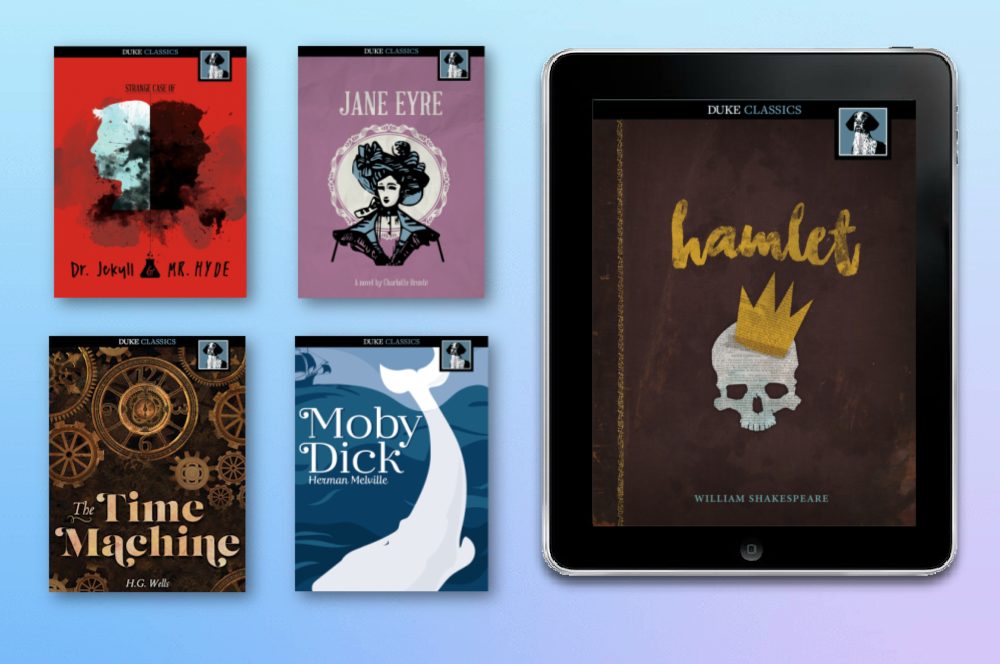 Community Read Collection alert: Duke Classics no cost sim use plan extended
By: Jill Grunenwald, Marketing and Communications Specialist
During the COVID-19 pandemic, we know that your library has worked hard to provide remote reading and learning resources to the kids and teens in your community. And with school plans still in flux, your library will continue to step up to the challenge. In our commitment to support your community's increasing demand for digital, OverDrive has created an initiative to provide access to more digital content during these times with by donating Community Read Collections to our library partners.
As part of our OverDrive Community Read Collections, we are excited to announce that Duke Classics titles are once again available as a no cost simultaneous use plan. The collection includes over 4,000 classic literature titles, many with refreshed covers that will appeal to readers of all ages. Under the Sim Use lending model, these ebooks will be available to users without waitlists or holds, making them perfect for book clubs, meeting patron demand, and also supporting students in their remote learning.
Visit Marketplace to add Duke Classics no cost sim use plan to your library today. If you have any questions, please contact your Account Manager.
Previous OverDrive-donated Community Read Collections:
In response to the unprecedented demand for digital books for your readers, OverDrive is adding a growing collection of unlimited simultaneous use ebooks and audiobooks, at no cost to your library, to help you deliver more titles to more readers during these uncertain times.
Own Voices & Diversity Books for Students
The collection includes over 50 titles from Lerner Publishing Group and Triangle Interactive. They will remain available through August 31, 2021.
COVID Response Collections
This Kids & Teens bundle includes over 100 ebooks, audiobooks, and Read-Alongs from Rosen Publishing, Lerner Publishing Group, Britannic Digital Learning, Triangle Interactive, and other participating publishers. As new titles become available, we will automatically add them to the bundle. Titles will be available to your patrons through August 2021 and you can curate these donated titles any way you'd like.
Black Lives Matter: Community Read
Knowing that our library partners want to provide antiracism and social justice titles to their patrons, we launched a new program called Black Lives Matter: Community Read. The titles included in our Black Lives Matter: Community Read program were focused on #ownvoices and intended to help patrons read, listen, learn and grow as they expand their knowledge of race relations.
Browse blog and media articles