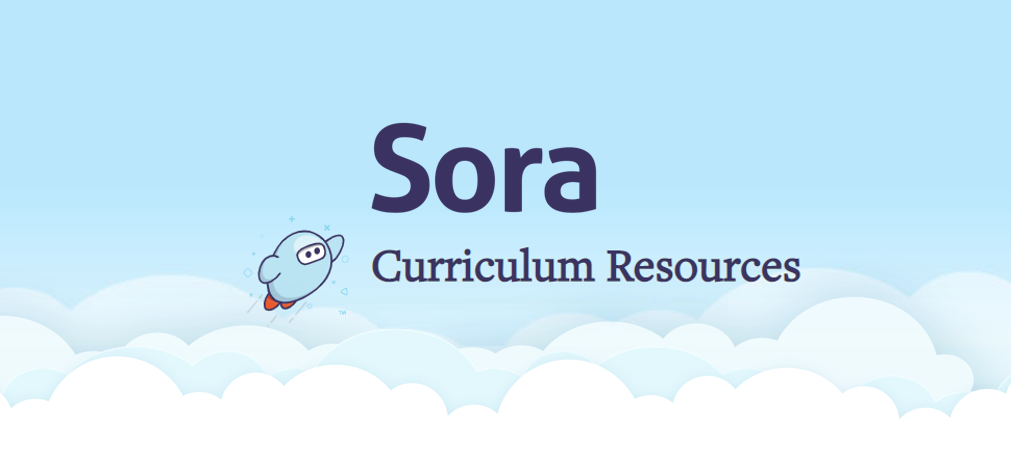 Resources to implement Sora into your classroom curriculum
By: Christina Samek, Outreach Specialist
There are LOTS of cool things we want to tell you about the Sora student reading app. We could go on and on about all the great content you can add to your school or district's ebook and audiobook collection in Sora. We could wax poetic about our free content bundles, too. And – speaking of free – we would absolutely have to mention our easy-to-implement tips and tricks for adding Sora to the classroom.
There's so much to say, but we know your time is valuable and that implementing Sora isn't the only thing on your to-do list to ensure students are getting the most out of their school year with you.
That's why we created the Curriculum Resources page. Here, you'll find everything you need to integrate Sora into your curriculum — in an easy-to-digest way, so that we're not talking your ear off or spamming your inbox.
Leverage flexible purchasing models
We have quite a few content models to choose from, designed to fit every budget. Not sure what to pick? On the Curriculum page, you'll see options laid out alongside helpful scenarios like:
Consider this model if…
you want titles you can rotate between classes
you'd like to use this title for several years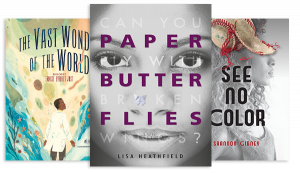 This is also where you'll find our current, free content bundles, too! Check back often to make sure you aren't missing out! Right now, we're thrilled to partner with Lerner Publishing Group and Triangle Interactive to offer a collection of Own Voices and Diversity Books for Students!
Leverage Sora in the classroom
Sora has so many wonderful features that are perfect for the classroom. Some of the perks built right in include:
And that's just to name a few! It's an app designed for students – but it's perfect for educators, too. Use the tools noted above alongside group reading or in learning centers. Set progress goals for each student with the convenient, private tracking. The benefit of Sora being an app, designed to work across all screens, means students learn at their own pace, at their own comfort level, without judgment or prying eyes from their peers.
So much more!
You'll also find promotional resources, teaching tools, distance learning testimonials and ways to connect! Check out the Curriculum Resources page today.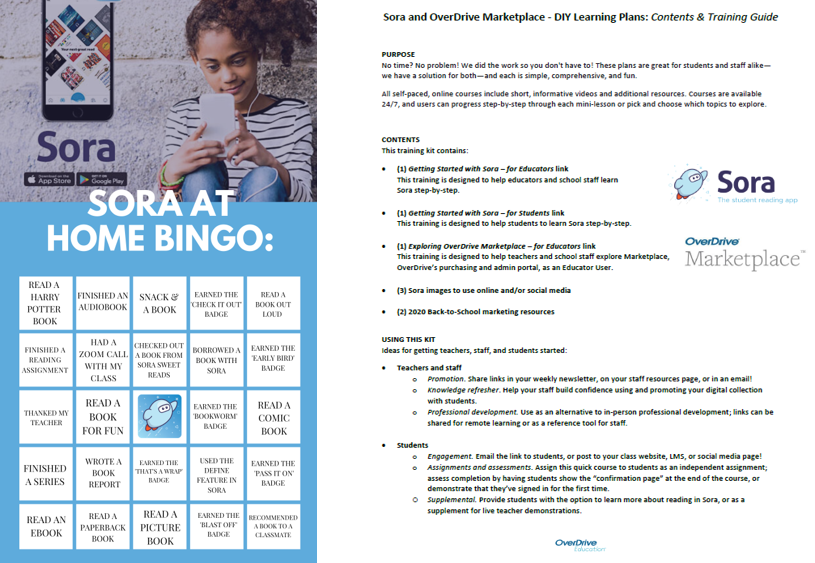 If you have questions or ideas about additional ways to leverage Sora in your classroom, please contact your Account Manager.
---
About the Author:
Christina Samek is an Outreach Specialist at OverDrive. She develops resources that help K-12 educators grow engagement among their students, faculty and parents. Prior to coming to OverDrive, she worked in the magazine industry. She has a degree in journalism and English literature from Miami University (OH). She loves reading, writing, running, her adorable little boy, her husband, cherry turnovers and her dog, Willow.
Tags In
Browse blog and media articles