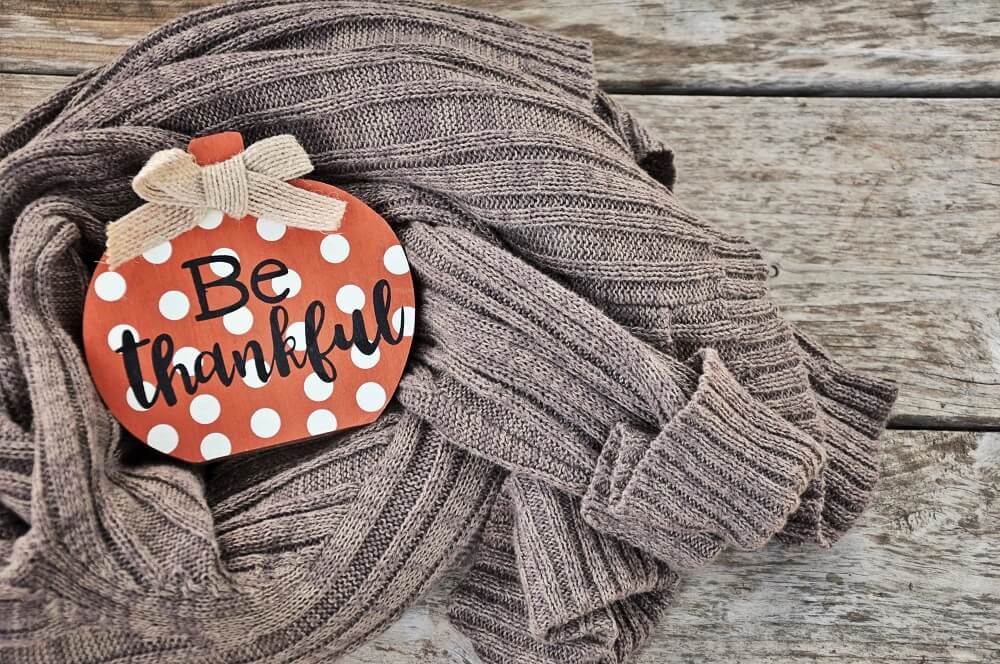 'Tis the season to be GRATEFUL
By Lisa Mullins, Training Specialist
During this season, we often call to mind what we are grateful for. I know that personally, I have so much to be grateful for: my family, friends, a job I adore, and books, books, books.
Sometimes you are fortunate to come across a book that you are grateful for. For me, that book is Daring Greatly by Brené Brown. The author was recommended to me by an unlikely source, and I am so glad that happened. I discovered the book at a time when I really needed it. I feel like with each reading I gain something new.
That got me wondering if my fellow OverDrivers have a book that they are grateful for. Maybe they have a favorite that they happened upon, maybe someone shared a book with them, maybe it reminds them of another time or maybe it changed their life. Here's what I learned.
---
One book that I am grateful for having read is Parnassus on Wheels by Christopher Morley; straight out of college and working in a bookstore, this book was given to me by an older colleague and forever cemented the importance of every individual finding the book(s) that speak to them.
Erica Tucker, Manager, Global Libraries & Education Product Support
---
You Are a F*cking Awesome Mom by Leslie Anne Bruce is a book I recommend to all moms. Leslie writes as if she's an old friend, giving us the pep talk of our lives. And in a way, she is. This isn't a book about babies or child rearing, but how to keep our sanity (or at least some of it) while navigating motherhood. Real stories, from real moms, to make us all feel a little less alone and a little more empowered.
Andrea Sieracki, Product Support Specialist II
---
There are two books I'm grateful for having read recently because of how they made me feel seen during this pandemic. The first was The Invisible Life of Addie LaRue by Victoria Schwab. The sense of loneliness, seclusion and invisibility the main character experiences felt very timely during the seclusion of quarantine and helped me realize it's okay to feel that way. The other was Can't Even by Anne Helen Petersen, which deals with millennial burnout. I am someone who constantly feels like I should be working and rarely celebrates accomplishments, and so I found myself nodding in agreement with every piece of data and sentence Anne wrote. One helped me get a bit of escapism from our current reality, while the other helped me better understand my feelings in said reality.
Adam Sockel, Integrated Marketing Specialist II
---
Homegoing by Yaa Gyasi, because it was the most beautiful book I've ever read.
Katie Mackedanz, Product Support Specialist
---
One book that I am grateful for having read is Magic for Beginners by Kelly Link, because it showed me that genre fiction – especially short-form fiction – can be a place to just settle in and get weird with the prose demons in your head. I love that she experiments with story and point of view, that her characters blur the line between and monster and human, and that every story is just the slightest bit off, like catching a glimpse of yourself in a mirror of a mirror and getting startled by your own face.
Sydney Kalnay, Manager, Training
---
One book that I am grateful for having read is A Very Punchable Face by Colin Jost, because it made me laugh out loud many times! I've read some amazing books lately especially about social justice, but this was a nice break, especially as an Saturday Night Live fan. Colin is hilarious and I highly recommend the audiobook (narrated by the author)!
Katie Santoli, Marketing & Events Specialist I
---
I hope that you find some inspiration in the comments of my wonderful colleagues, and perhaps a book or two to add to your reading list. What books are you grateful for?
Titles mentioned (in order of appearance)
---
About the author
Training Specialist Lisa Mullins provides support to both schools and public libraries, using her background as a classroom teacher to provide engaging and informative experiences. Prior to joining the Training team, Lisa was an OverDrive Product Support Specialist and she brings that additional technical knowledge to her current team. Lisa has a long list of loves, including: tap dancing, reading, crafting, animals, clever word play and… lists.
Tags In
Browse blog and media articles