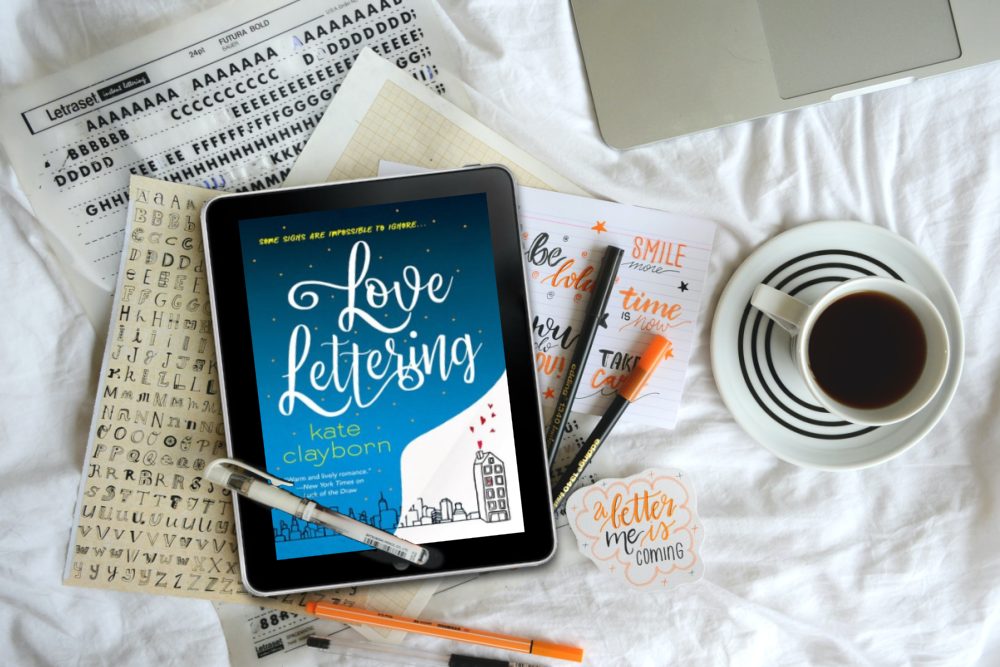 Libby Spotlight: Piscataway Public Library (NJ)
At the beginning of the year, we talked with Martin County Library System (FL) about some unique ways they found success promoting their digital collection. Many libraries like Martin County focused on increasing their social presence or handing out items during curbside pickup, but reimagining library programming and outreach during the COVID-19 pandemic has been a different kind of challenge.
As branches begin to open up, many are preparing for in-person or virtual programming for upcoming summer reading or book club events. We reached out to Kathleen DiGiulio, Development Librarian at Piscataway Public Library in New Jersey, to hear about a creative outreach approach she took earlier this year. Here are some highlights of our conversation with Kathleen:
Tell us about your position at your library.
I am an Adult Services Librarian and I handle much of Piscataway Public Library's outbound promotion and marketing, with a focus, at this time, on email and social media communications. Sometimes, as a special treat for me, I get to do programs.
We heard you recently tried a new program that you tied back into your digital collection.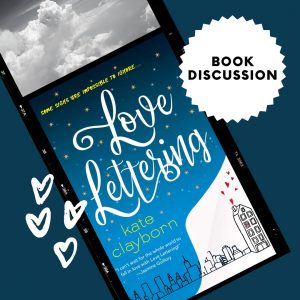 Yes! Our library hosted a two-part program series centered on the Together We Read book pick, Love Lettering by Kate Clayborn. Part 1 was a virtual book discussion of the title, which was available for patrons with no holds or waiting for 2 weeks in February. We encouraged patrons to download the Libby app to read the ebook or listen to the audiobook, and then register to join a discussion on Zoom.
Part 2 was a watercolor lettering workshop with a local vendor, Swetha Shenoy of The Paisley Corner, who we had worked with previously.
When I saw that the #TogetherWeRead title focused on lettering, it felt like a natural pairing.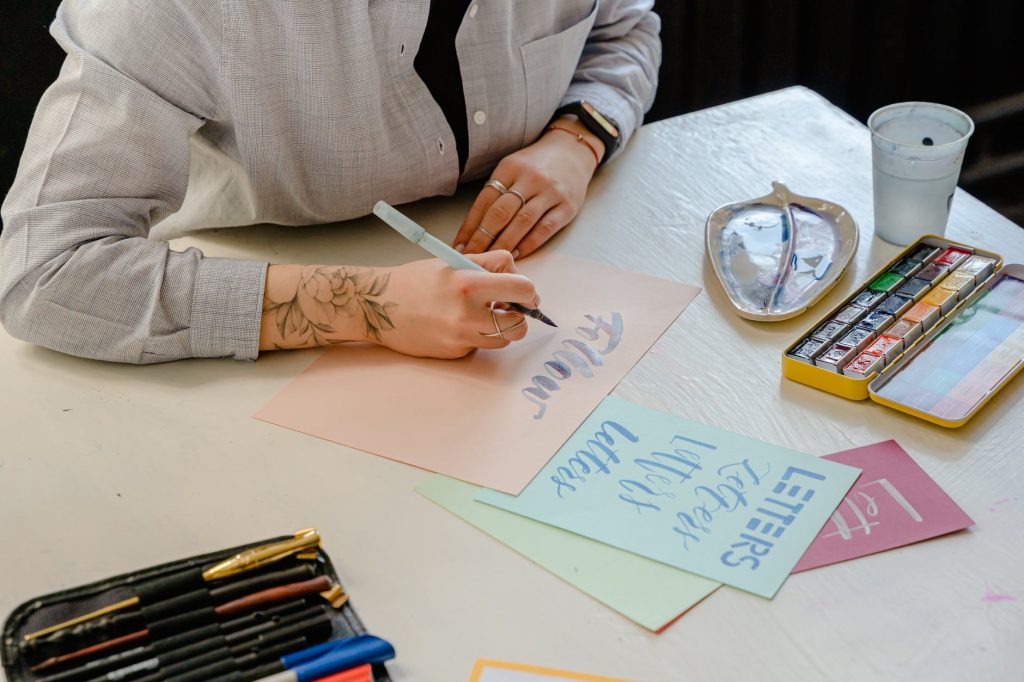 How did you get the word out about the program to your patrons?
This was a virtual event, so we promoted primarily via our social media accounts on Twitter and Instagram and through email outreach.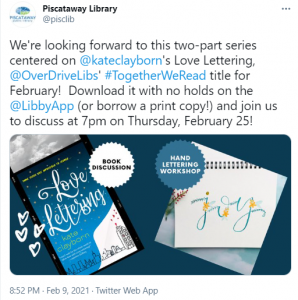 Our marketing strategy has definitely shifted more heavily online during the COVID-19 pandemic. For large parts of the last year, our buildings have not been open to the public. When we closed our library doors in the spring of 2020, we promoted ebooks heavily, since we weren't able to provide print materials. We saw a significant increase in the creation of new users and in ebook circulation.
What was your financial investment for this program?
There was no cost for the book discussion. We provided supply kits for the watercolor workshop containing a watercolor palette and brush set, a ruler, a pencil, watercolor paper, and an example sheet provided by the vendor, all in a paper bag. These cost $3.81 per participant. After paying our vendor to lead the workshop, the total cost per person was approximately $10 per person.
If another library wanted to do a similar promotion, what tips would you share?
As always, knowing your community is the most important thing! Because we had worked with this vendor before, we knew she presented a popular option for our audience.
Want to try a virtual or in-person program like this at your library? Host a book discussion of your own and offer readers a title with no holds or waiting by visiting the Simultaneous Use section of the SHOP tab in OverDrive Marketplace. You can also check out Special Offers to find many always available and no-cost ebooks and audiobooks that have been automatically added to your collection from OverDrive.
If you would like to nominate your library to be featured in an upcoming spotlight, please contact us and let us know what you're doing in your library and how you are reaching more users with Libby!
Tags In
Browse blog and media articles