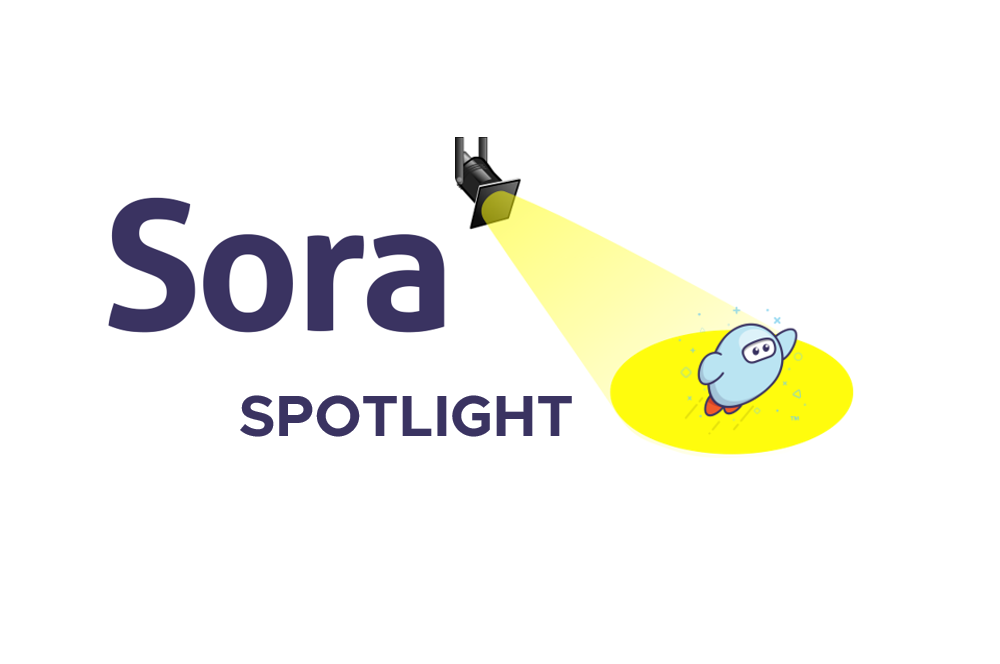 Sora Spotlight: Molly Dettmann, Teacher Librarian at Norman North High School (OK)
By: Kristen Hein, Product Support Specialist
In this recurring series, we'll feature a different librarian, media specialist or educator who's become a Sora champion at their school, impressing us with their innovative methods for implementing the reading app and engaging with their students. We've asked them to share their thoughts and ideas here so that we can all be inspired and identify new ways to reach students and help them fall in love with reading.
Today, we'll hear from Molly Dettmann, a Teacher Librarian at Norman North High School (OK).
Educator Stats:
Name:
Molly Dettmann
Describe your position and your school.
Teacher Librarian at Norman North High School. We have about 2,300-2,400 students in grades 9-12.
How many years have you been active with OverDrive?
3
What are you currently reading?
Books eligible for the 2022 Quick Picks for Reluctant Readers Team that I currently serve on. The Quick Picks team looks for high-interest and engaging reads for those teens that dislike reading. As we read and nominate titles, we blog about them on YALSA's blog The Hub. Blog posts for specific books went live in March.
Molly's Sora story
What do you love most about Sora?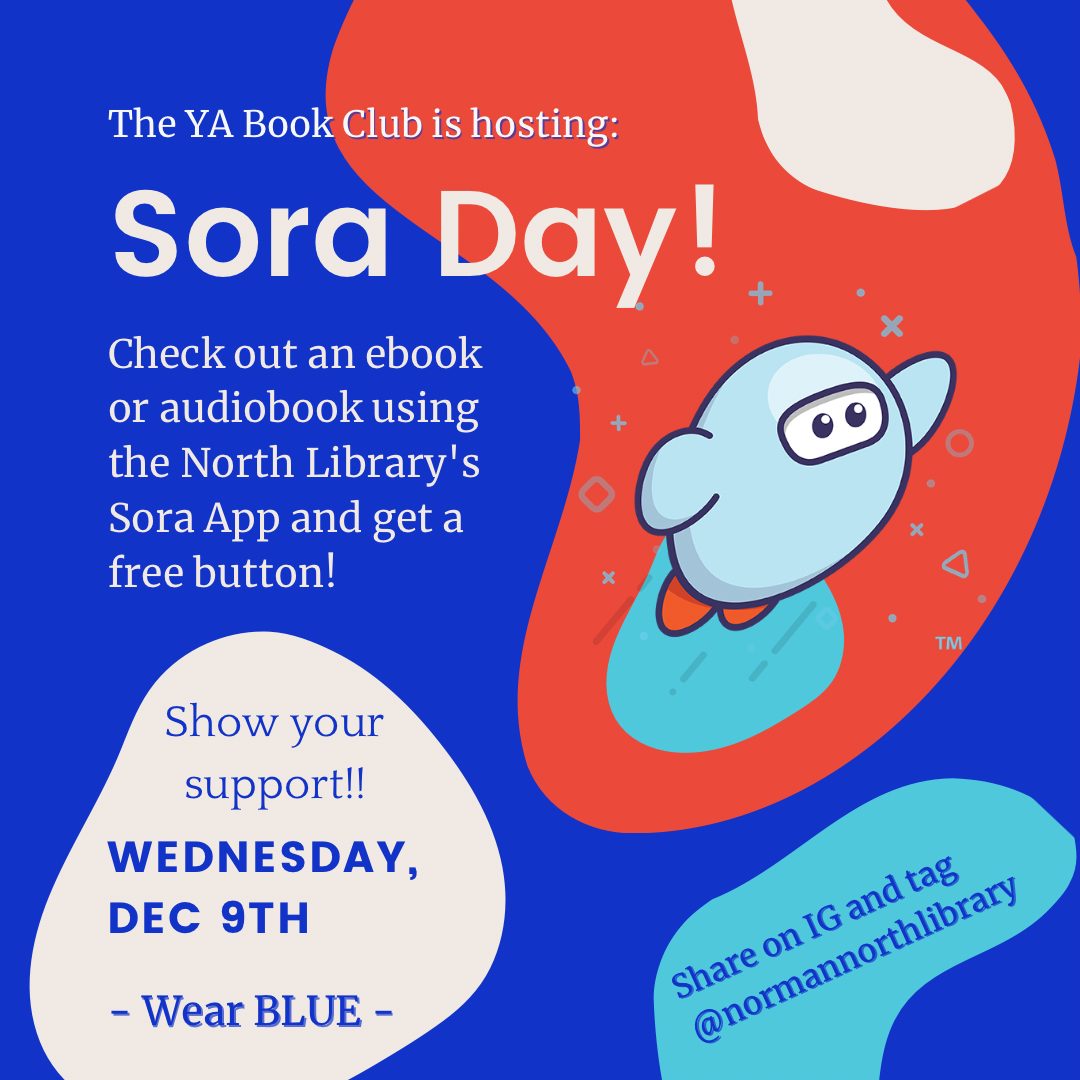 I love how fast and easy Sora is to use. With minimal set-up steps and one-touch borrowing capabilities, it is manageable to get a whole class on Sora in short time. The accessibility functions with the reading settings are also a huge plus in helping get students the best reading experience that meets their needs.
What unique things have you done to help increase student engagement with Sora?
The most unique things we've done to get students engaged with Sora is to have them be in on our promotions! My first year we had our library aides make a fun commercial advertising it, and then this year our book club took it to a whole other level and put on a Sora Spirit Day with decorations, button giveaways, and everyone wearing blue! Personally, I have also worked to make sure we highlight Sora on our social media regularly, and I update the curated collections on the front page to make Sora as browsable as possible.
In what ways has this been successful?
The curated collections definitely get a lot of checkouts. "To All the Books I've Loved Before," "The Book was Better (books to movies)," "Read with Pride," "Oh, the Horror" and our "Get Graphic" collections are always at least 25-35% checked out at a time.
Due to the current circumstances, in what ways have you transitioned to/accommodated for distance learning?
Social media has been a big way to promote Sora, but with all of our teachers using a learning management system (ours is Canvas), we have been able to promote it further by creating pages with instructions and tutorial videos on how to get set up with Sora that we've easily popped into teachers' classes. Many are all virtual, so they utilize Sora tremendously in this way to get book access for their kids.
We have several reading for pleasure and ELA classes that assign students to pick a book of their choice, so then we also try to curate exciting collections that help students pick things out while they browse. So, we're instrumental in getting students and teachers the how-to knowledge to get set up and then see exciting reads they'll want to check out.
What approach do you take to engage with your students on social media and in what ways has this been successful in reaching your students?
A lot of our teens are on Instagram, so that is where we engage with them the most. I like Twitter to connect with other librarians and share what I'm doing. For engaging my teens on Instagram, I try to add quick stories or specific posts highlighting books we have or services we offer. Interactive posts are usually the most engaging, so sometimes I'll post a question in stories like "Would you rather use an old sock for a bookmark or dog ear every page?" Or if there's a post that features a student or teacher, those get more likes.
Get to know Molly
In your opinion, why is reading digitally important, especially to student readers?
The accessibility of reading digitally – such as the availability of audiobooks and being able to change things like font, size and background – is a game changer for so many students. Everyone deserves to be able to read in a way that is comfortable to them.
What is your favorite "reading" moment with a student?
Any time a student has come back and said they loved a book I recommended, I'm reminded why I do what I do.
What advice do you have for new educators/librarians with a digital collection?
Use the platform yourself! Updates happen and the more knowledgeable you are about how to use it and what the user experience is like, the easier it is to help students and sell the service to teachers.
---
If you want to be the next Sora Spotlight, please reach out to us with a brief explanation of what you're doing in your school and how you're making an impact with Sora!
Interested in learning more about Sora? Join a live demo to see it in action!
---
About the Author:
Kristen Hein is a Product Support Specialist working with schools to integrate digital into their libraries and classrooms. She herself has experience as a history teacher working with students grades 8-12 focusing on U.S. history and government. She generally spends most of her free time chasing around her hyper-active pup Romeo, hiking, practicing yoga and trying out the best Cleveland restaurants.
Check out how other educators are using Sora to increase student reading:
Tags In
Browse blog and media articles