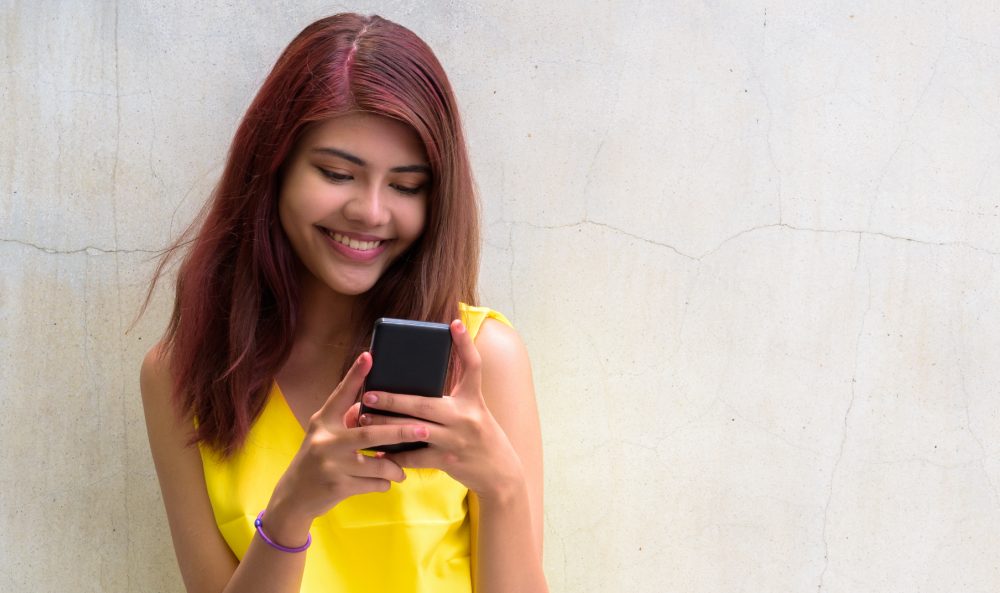 Let's see Libby in your library!
By Annie Suhy, Outreach Services Specialist
Ever since Libby, the library reading app, launched 4 years ago this June, we've been seeing that friendly face popping up in libraries and on reading devices across the world. With many libraries returning to (somewhat) normal after a tumultuous year, patrons will once again be visiting their local library branches for information, access, community, and fun. Many will be reminded of their favorite reading companion that got them through last year's library closures. Others may be curious about digital reading for the first time. So, we were wondering, where's Libby in your library?
Is Libby on a bookmark by the circulation desk? Or maybe Libby is hanging on a poster by the community bulletin board? It could be that Libby makes an appearance on your library's social media pages. No matter how big or small, we'd love to see where Libby is living in your library!
Enter to receive a free marketing kit & a chance to win more prizes!
Share with us how you are engaging readers with Libby by snapping a photo in your physical building, sharing a screenshot from social, sending links for an event, ANYWHERE!, and we'll send each entry a free Libby marketing kit. Five (5) randomly selected winners will receive a 6 foot tall standing Libby banner, and one (1) randomly selected winner will receive a Samsung Galaxy tablet.
Submit your story or photo! Deadline is June 30, 2021.
Check out these examples over the years of libraries having fun promoting Libby!
Libby inside (or outside) the library building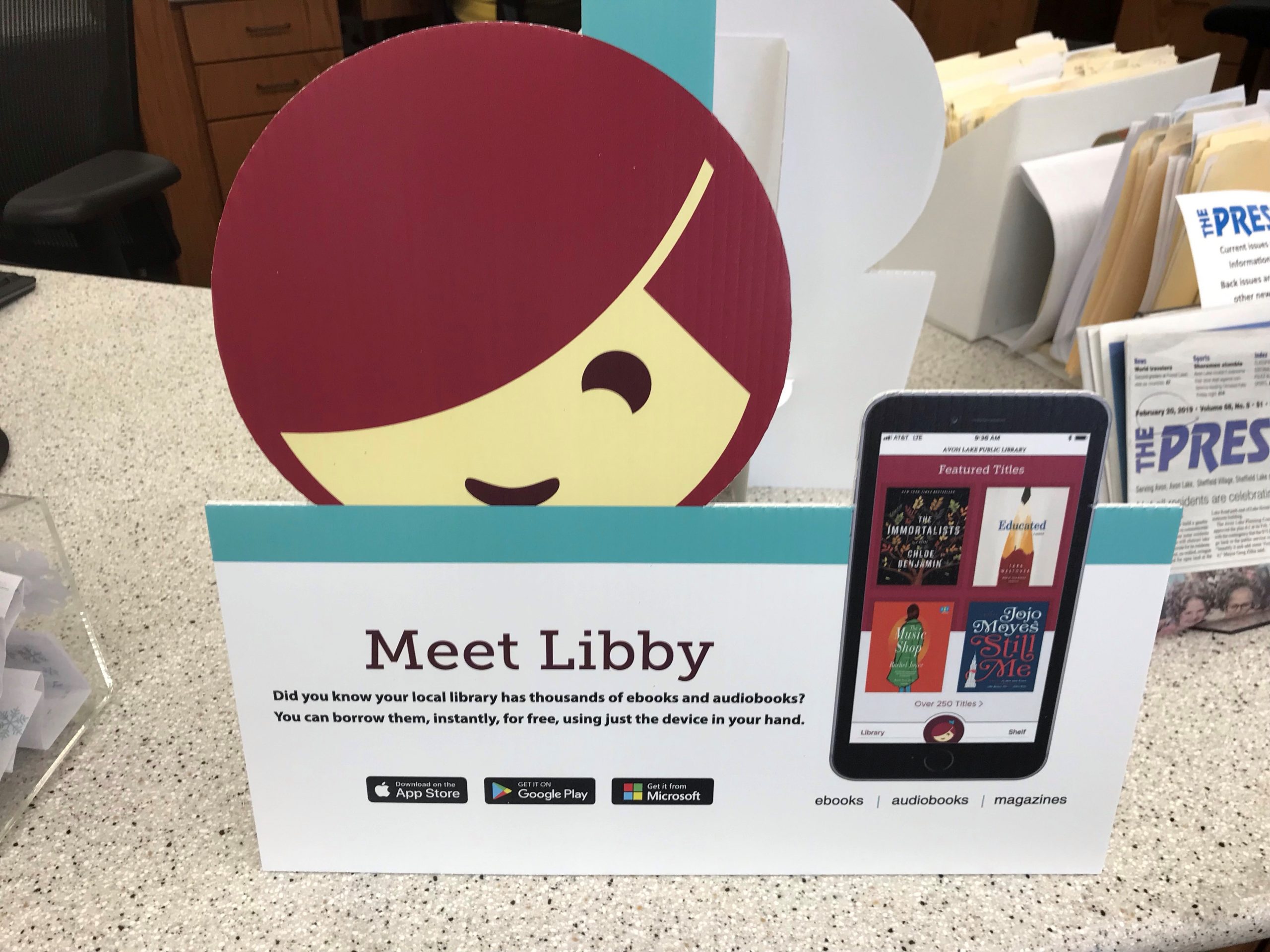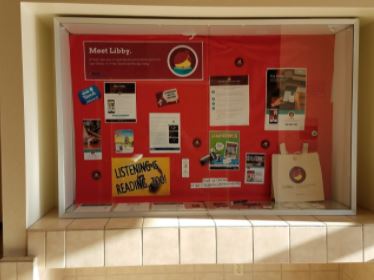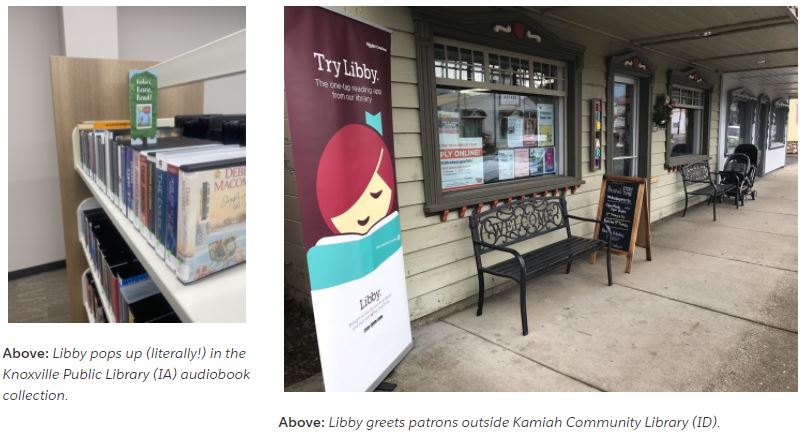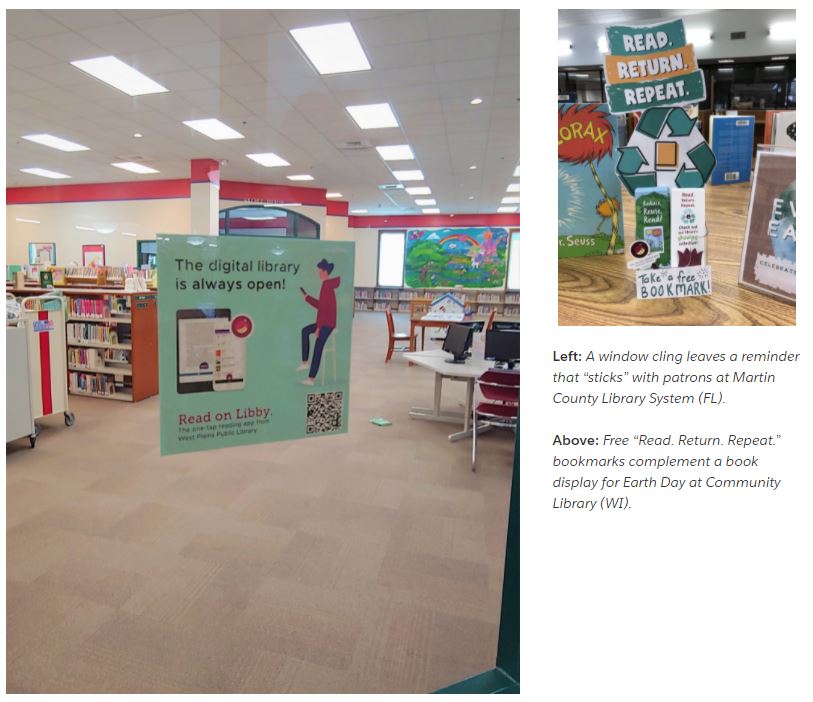 Libby on the go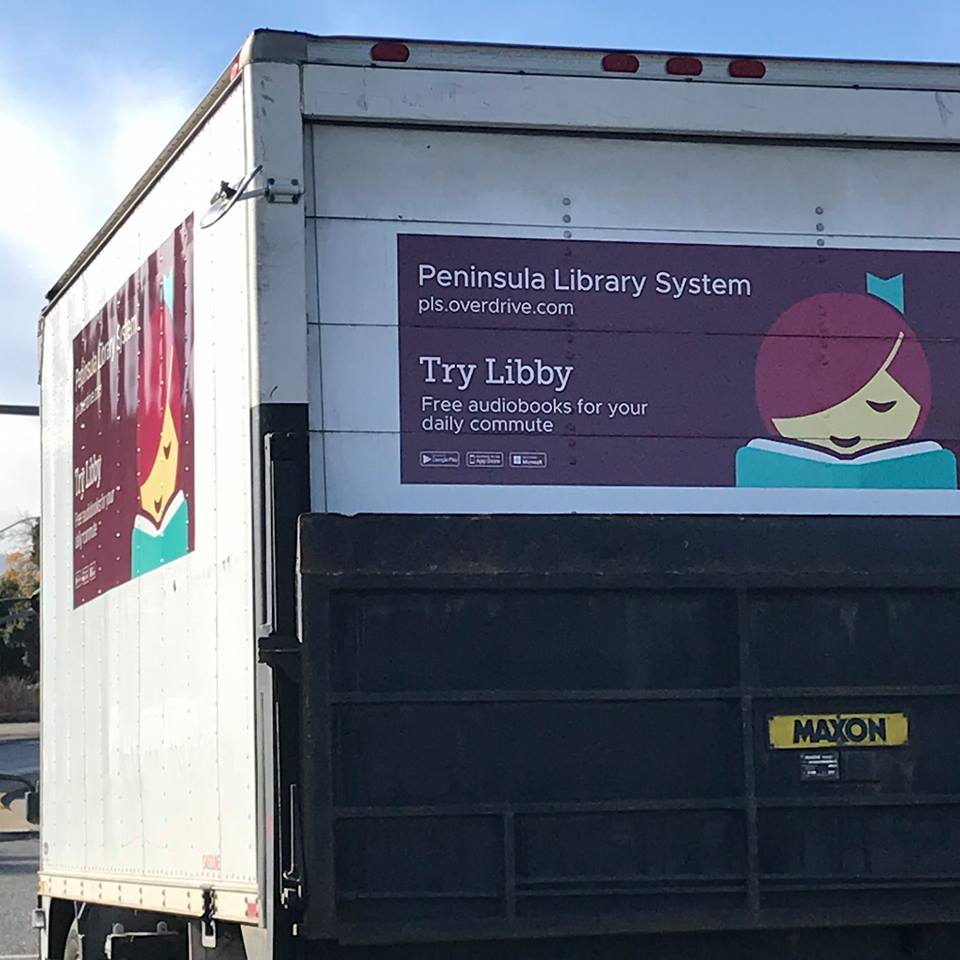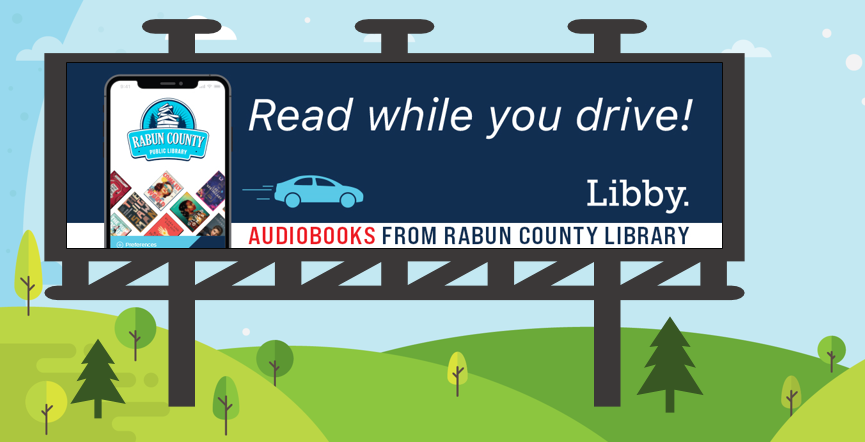 Libby on social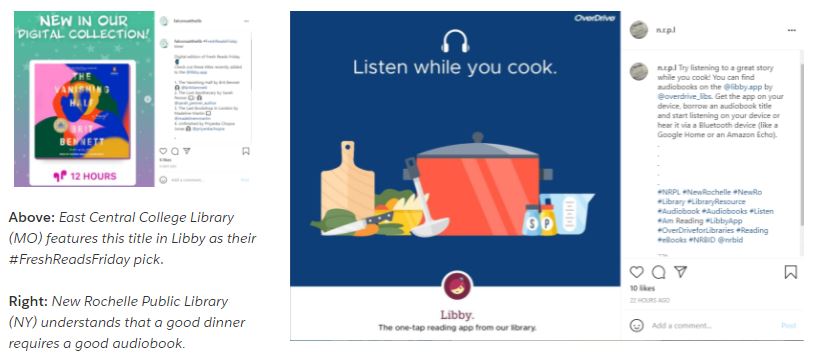 How is your library promoting Libby? Share your story or photo with us from now until June 30, 2021.
Tags In
Browse blog and media articles