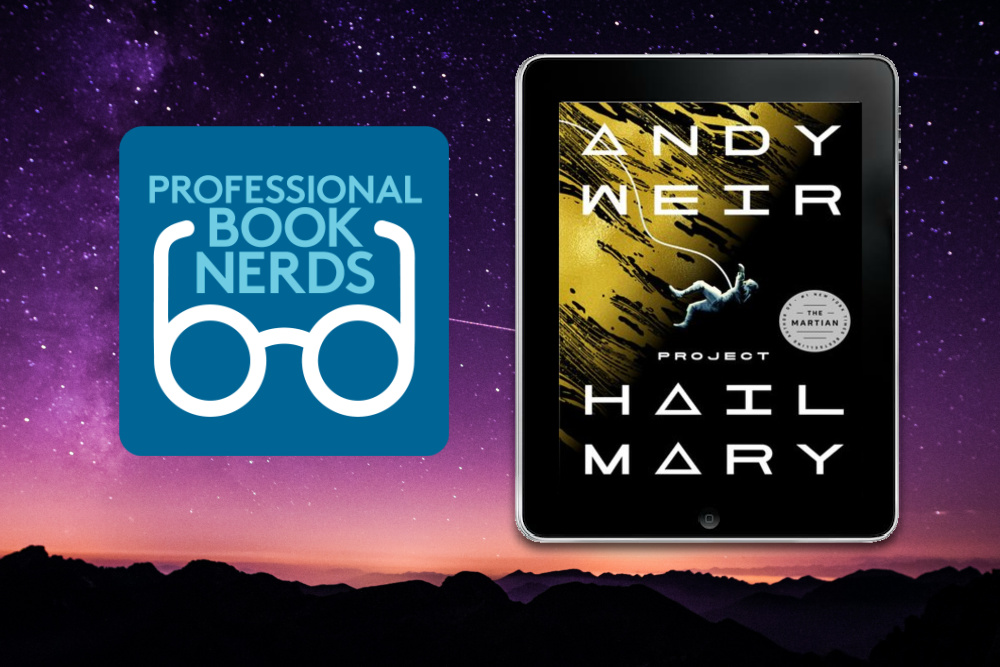 Announcing an out of this world speaker for Digipalooza '21
By: Jill Grunenwald, Marketing and Communications Specialist and Professional Book Nerd
On Wed., August 4, 2021, at 12:30 pm E.T., OverDrive's very own Professional Book Nerds will be joined by bestselling author Andy Weir to discuss his latest book Project Hail Mary. This live interview is part of Digipalooza '21, so if you haven't registered yet, now is the perfect time because you won't want to miss this special session. Registration for all three half-days of our virtual conference is only $39.
Not sure if Digipalooza '21 is right for you? Here are 5 reasons you should register today.
About Andy Weir
Andy Weir built a two-decade career as a software engineer until the success of his first published novel, The Martian, allowed him to live out his dream of writing full-time. He is a lifelong space nerd and a devoted hobbyist of such subjects as relativistic physics, orbital mechanics, and the history of manned spaceflight. He also mixes a mean cocktail. He lives in California.
About the Professional Book Nerds
With over 2 million downloads, readers and librarians turn to co-hosts Adam and Jill for weekly expert book recommendations, author interviews, and all things books. The Professional Book Nerds podcast is available through iTunes, Google Play, Stitcher, iHeartRadio, TuneIn, Radio FM and anywhere people download their podcasts.
About Digipalooza '21
Digipalooza is our opportunity to bring together our partners for a unique blend of education, networking, and fun. This year's theme is Advancing the Science: How Libraries & Schools Best Serve Digital Media and we are so excited to have Andy Weir join us. Don't miss this opportunity to join Team OverDrive and other industry professionals for educational panels, networking opportunities, and informative sessions to help you become a digital expert at your library. Register today!
Visit https://digipalooza.com/ to discover more reasons to register for Digipalooza '21. To ensure you don't miss out on key Digipalooza updates, make sure your email preferences are up to date and you are subscribed to our Events subscription list.
Tags In
Browse blog and media articles