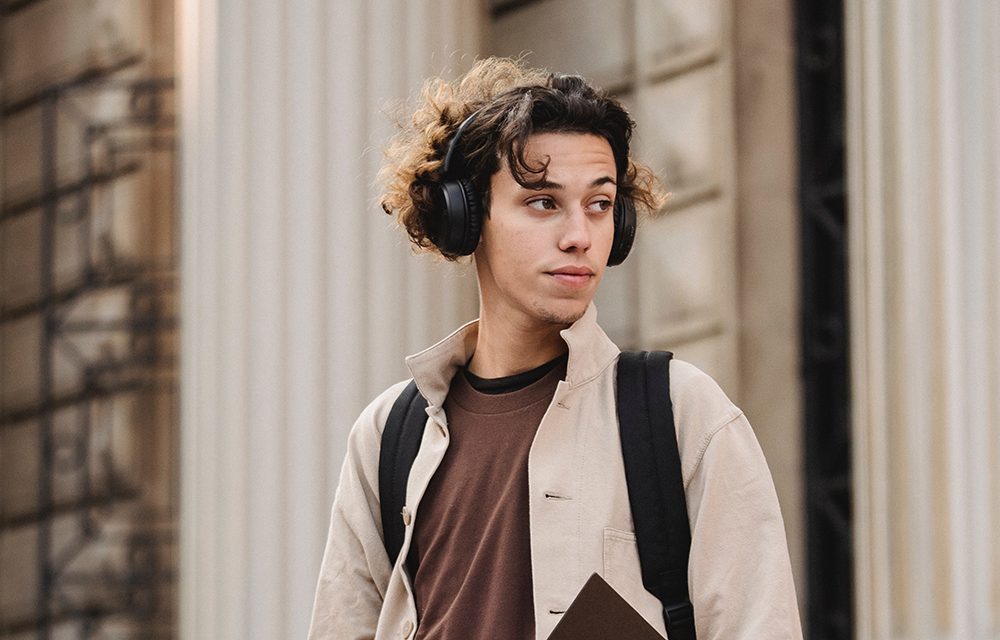 Listen up! Audiobooks are 25-50% off all June – stock up now for the school year!
Here at OverDrive, we're huge fans of audiobooks. Not only are they great for multitaskers, they can also serve as a gateway to getting your struggling or reluctant readers excited about books.
And even though summer is just beginning, it's not too soon to think about about building up your audiobook collection for the upcoming school year. Since June is Audiobook Month, we're making it a little easier for you to do so with our Audiobook Month Sale, running now through June 30. From new releases to diverse reads, audiobooks under $20 and more, you can browse thousands of titles discounted 25-50% off, and give your students more ways to read with the Sora app.
Check out some of the most popular titles across schools that are on sale right now!
---
Juvenile books
From the bustling streets of New York City to the cobblestones of Seville and the silver mines high in the Andes Mountains of Bolivia, Carmen is off on another quest to stop VILE in this heart-pounding caper full of twists and turns! For centuries, the magnificent Throne of Felipe has stood with two empty spaces beside its famous silver arrow-spaces where the silver castle and lion should have been. And now, with the recent discovery of the silver castle within a secret vault in Seville, Spain, the hunt is on for the third silver icon.
---
When Greg Heffley and his family hit the road for a cross-country camping trip, they're ready for the adventure of a lifetime. But their plans hit a major snag, and they find themselves stranded at an RV park that's not exactly a summertime paradise. Things only get worse for the Heffleys when the skies open up and the water starts to rise, making them wonder if they can save their vacation or if they're already in too deep.
---
Start counting your votes . . . and your friends. When Brianna Justice's hero, the famous celebrity chef Miss Delicious, speaks at her school and traces her own success back to being president of her fifth grade class, Brianna determines she must do the same. She just knows that becoming president of her class is the first step toward her own cupcake-baking empire! But when new student Jasmine Moon announces she is also running for president, Brianna learns that she may have more competition than she expected.
---
Wall-E meets Hatchet in this New York Times bestselling illustrated middle grade novel from Caldecott Honor winner Peter Brown. Can a robot survive in the wilderness? When robot Roz opens her eyes for the first time, she discovers that she is alone on a remote, wild island. She has no idea how she got there or what her purpose is—but she knows she needs to survive.
---
Nnedi Okorafor's acclaimed first novel for middle grade children introduces a boy who can access super powers with the help of the magical Ikenga. Nnamdi's father was a good chief of police, perhaps the best Kalaria had ever had. He was determined to root out the criminals that had invaded the town. But then he was murdered, and most people believed the Chief of Chiefs, most powerful of the criminals, was responsible. Nnamdi has vowed to avenge his father, but he wonders what a twelve-year-old boy can do.
---
YA books
The year is 1926, and Shanghai hums to the tune of debauchery. A blood feud between two gangs runs the streets red, leaving the city helpless in the grip of chaos. At the heart of it all is eighteen-year-old Juliette Cai, a former flapper who has returned to assume her role as the proud heir of the Scarlet Gang-a network of criminals far above the law. Their only rivals in power are the White Flowers, who have fought the Scarlets for generations. And behind every move is their heir, Roma Montagov, Juliette's first love . . . and first betrayal.
---
Jaxon and Grace's story continues in New York Times bestselling author Tracy Wolff's captivating sequel to Crave. I'm in the fight of my life. For my humanity. For Jaxon. And for the world I've only just begun to be a part of. I'm all in, even if saving the people I love means I risk losing myself forever.
---
A #1 New York Times Bestseller! Seventeen-year-old Audrey Rose Wadsworth was born a lord's daughter, with a life of wealth and privilege stretched out before her. But between the social teas and silk dress fittings, she leads a forbidden secret life. Against her stern father's wishes and society's expectations, Audrey often slips away to her uncle's laboratory to study the gruesome practice of forensic medicine.
---
Rose has been appointed as a healer's apprentice at Hagenheim Castle, a rare opportunity for a woodcutter's daughter like her. While she often feels uneasy at the sight of blood, Rose is determined to prove herself capable. Failure will mean returning home to marry the aging bachelor her mother has chosen for her—a bloated, disgusting merchant who makes Rose feel ill. When Lord Hamlin, the future duke, is injured, it is Rose who must tend to him. As she works to heal his wound, she begins to understand emotions she's never felt before and wonders if he feels the same.
---
Humanity has nearly destroyed its world through global warming, but now an even greater evil lurks. The indigenous people of North America are being hunted and harvested for their bone marrow, which carries the key to recovering something the rest of the population has lost: the ability to dream. In this dark world, Frenchie and his companions struggle to survive as they make their way up north to the old lands.
---
Discover more audiobooks – shop the sale!
Visit OverDrive Marketplace to shop the full sale, or follow this link to browse through all the discounted juvenile and young adult titles available right now.

Tags In
Browse blog and media articles