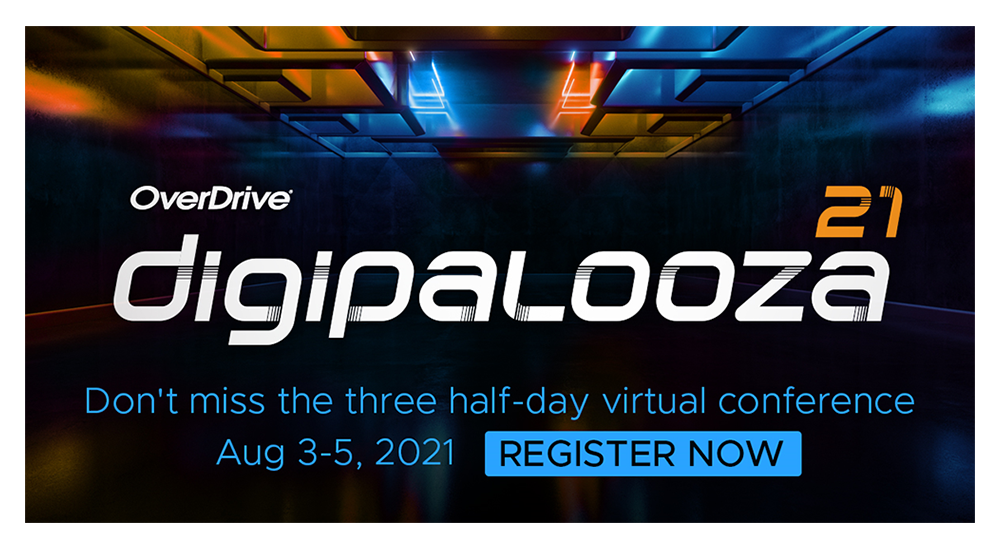 Digipalooza 2021: Register & attend to earn professional development hours
Digipalooza '21 is almost here, and we can't wait for you to see what's in store for all our K-12 partners. The EDU track was designed specifically with our school partners in mind, and it's packed with session content to help you get the most out of the Sora reading app and digital books in your classrooms.
Plus, there are benefits to registering early – the first 1,000 registrants will receive a free swag box, including a commemorative Digipalooza t-shirt, a wireless charging pad, sunglasses and snacks. Registration is just $39 for all three half-days — so what are you waiting for?
Plan your session schedule & learn more about our speakers
This year's program will cover some of the timeliest topics and trends in K-12 education: diversity, equity and inclusion (DEI); student privacy; budget hacks and so much more. Take a peek at some of the sessions below, then head on over to digipalooza.com to check out the full lineup.
How Your School's Collection Supports DEI for Students
Tuesday, Aug. 4, 1:15 p.m. EST
Best practices for selecting, curating, supporting and promoting a digital collection that is needed by all members of your community. Learn how a diverse collection supports inclusion and equity, SEL, MTSS and individualized learning.

Protecting Reader Privacy and Navigating Regulation
Thursday, Aug. 5, 2:30 p.m. EST
Students in the classroom and all citizens are entitled to privacy protections when using services from their schools and libraries. This session will provide an update on federal and regional requirements and duties incumbent upon all those who handle patron and user data.

6 Ways to Maximize Your Budget with Digital Books
Thursday, Aug. 5, 1:05 p.m. EST
Learn practical skills savvy educators use when they buy digital books for their schools. Where do digital books come from, and what factors impact their cost? How do you develop your strategy and budget for digital? How do you plan for multiyear adoptions, and how do Education Stabilization Funds (pandemic relief/CARES Act/ESSER, etc.) impact your buying decisions? Gain a better understanding of digital books, ready to tackle the future of reading with an analysis of newer access models such as Digital Class Sets and Limited Concurrent Use.

Want to learn more about the full presenter lineup for Digipalooza 2021, including (but certainly not limited to) The Martian author Andy Weir and keynote speaker Dr. Carla Hayden, 14th Librarian of Congress? Check out our speaker page!
---
Register now — recordings will be available for 60 days!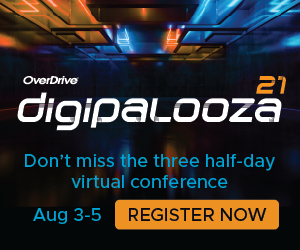 Don't worry if you can't make every live session — recordings will be available on-demand for 60 days following the event, so you won't miss a thing.
Haven't yet registered? There's still time! Again, it's just $39 to attend all three half-days — which includes a free swag box for the first 1,000 registrants! — making it a cost-effective professional development option.
To ensure you don't miss out on key Digipalooza updates, make sure your email preferences are up to date and you're subscribed to our Events subscription list.
We can't wait to see you there!
A note regarding professional development hours for Digipalooza
We anticipate that each Digipalooza session will translate 1:1 into professional development hours. However, because professional development and continuing education credits vary by state, country or even library or school, please be sure to consult those at your organization responsible for crediting professional development hours.
Tags In
Browse blog and media articles