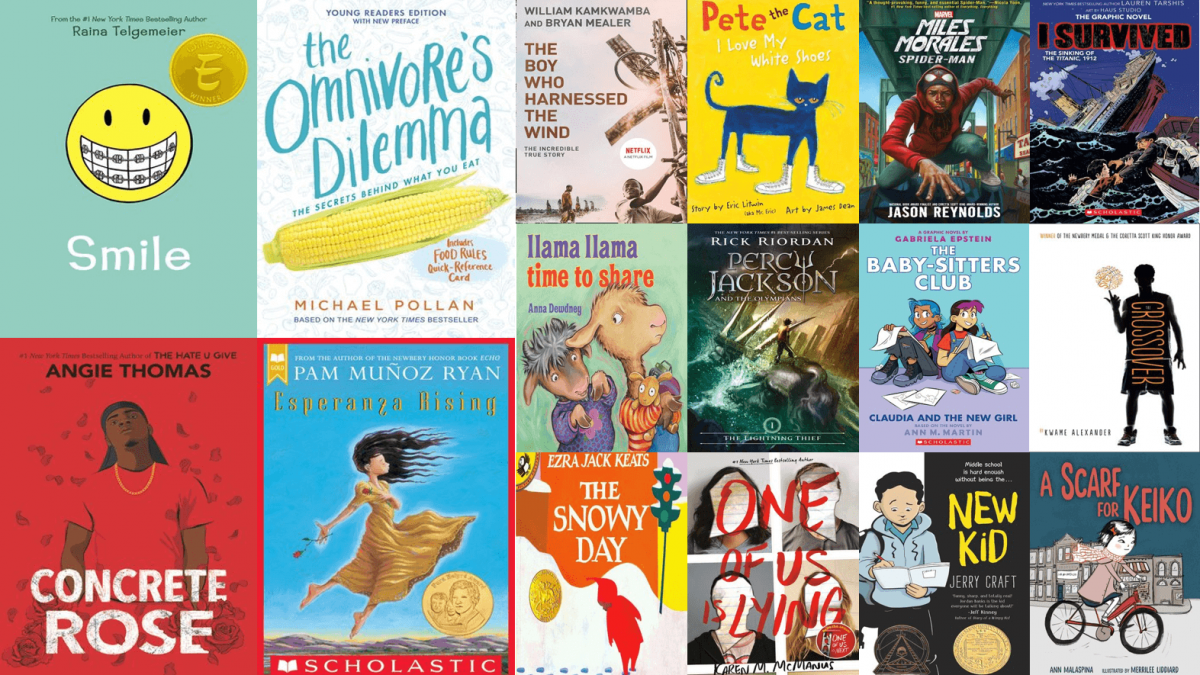 Federal Education Stabilization Funds (ESF) in action: The Delaware Accelerate Learning digital collection
We've been talking a lot lately about government relief funding and how it can be used to help schools and districts eliminate barriers to reading. And now, you can learn a little more about how these funds are being put into practice in reality, with one state that's positioning itself as a pioneer.
The Delaware Accelerate Learning collection: A statewide initiative to supply digital books to students
Facing a myriad of learning-related challenges and classroom disruptions due to the COVID-19 pandemic, the Delaware Department of Education (DDOE) is shifting the narrative: from learning loss to unfinished teaching and learning, and from remediation to learning acceleration.
One step toward achieving this goal is the Delaware Accelerate Learning collection, a unique program that provides access to ebooks and audiobooks to every K-12 public school student across the state via the Sora student reading app. The DDOE is using federal Education Stabilization Funds (ESF) – specifically Elementary & Secondary School Emergency Relief (ESSER) funds – to deliver educational and popular digital books to 144,000 students across 221 K-12 schools, so that no matter where students are, they'll have 24/7 access to high-quality educational services and opportunities to learn.
"We are excited all public school students in Delaware will have the opportunity this summer to immerse themselves in literacy," Secretary of Education Susan Bunting said in a press release.
Age-appropriate titles from high-quality instructional materials curricula
The Delaware Accelerate Learning digital collection includes:
Digital books and on-demand digital class sets chosen from identified HQIM (high quality instructional materials) curricula
High-quality curriculum titles adopted by each of Delaware's districts and charters
A digital collection of popular ebooks and audiobooks
Ebooks and audiobooks in languages other than English, including translated books and authentic texts from native speakers
Curriculum titles in the collection include Llama Llama Time to Share, The Snowy Day, The Boy Who Harnessed the Wind, Esperanza Rising, The Lightning Thief, Patient Zero and The Omnivore's Dilemma, while popular titles include Smile, The Crossover, Miles Morales, New Kid, The Baby-Sitters Club series, Pete the Cat series, One of Us Is Lying, I Survived series, A Scarf for Keiko and Concrete Rose.
Public library partnership eliminates another barrier to reading
In addition to providing access to the Delaware Accelerated Learning collection, the DDOE has partnered with Delaware (public) Libraries to provide students with another avenue to borrow books through Sora. Using Sora's "Add a library" feature, students can add Delaware Libraries to the app and browse age-appropriate digital books from the public library and borrow titles using only their school credentials. Because Sora automatically filters content, each student will only be able to view and check out titles suitable for their grade level.
Interested in learning more about how Delaware schools are using Sora to increase access to reading? Visit discoversora.com/deschools.
---
Discover how your school can use government relief funding to give every student access to the right books with Sora. Check out discoversora.com/esf to learn more about ESF/ESSER and to download our K-12 Funding Champion Toolkit, which includes templates and resources to help you put together your proposal.

Tags In
Browse blog and media articles