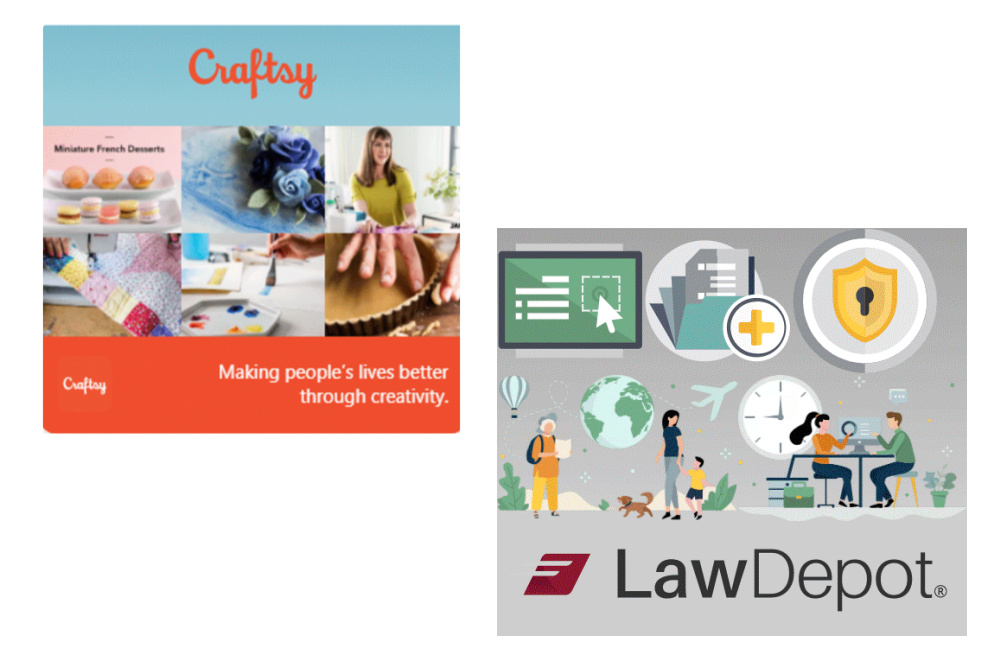 Craftsy & LawDepot are now available through OverDrive
We're delighted to welcome Craftsy and LawDepot into our new offering of Databases & Streaming Media services!
CRAFTSY
Craftsy is a cost-per-circ-based service that offers crafting videos, tutorials and additional resources for creative makers. With more than 3,000 hours of content and over 1,300 courses from expert instructors, Craftsy allows users to bring quality crafting courses into their homes in an accessible way.
There's a creative focus for everyone on the Craftsy platform, with courses including:
Fabric & Yarn Arts – Sewing, Quilting, Knitting, Crochet, Embroidery
Food – Baking, Cooking, Cake Decorating
Art – Drawing, Painting, Photography, Paper Crafts, Jewelry Making
…And more – Home Décor, Gardening, Woodworking, Writing
LAWDEPOT
LawDepot is a subscription-based service that offers an extensive library of documents and legal resources, providing easy-to-use assistance with a wide range of legal needs. More than two million people have used LawDepot to save over a billion dollars in legal fees.
Ways that LawDepot can help your library:
Provides simultaneous access to a variety of legal documents using a simple question-and-answer format
Empowers users with complete legal documents and forms customizable for personal or business use
Supports community programming for legal services, including estate planning, power of attorney, rental agreements, and more
Visit Databases & Streaming Media under the Shop tab in Marketplace to learn more and add these services to your collection. And don't forget to visit the OverDrive Resource Center for promotional materials to get the word out about your new offerings.
Want to learn more about how to engage your community with Databases & Streaming Media? Watch our on-demand webinar for an overview of these services including differentiating between access models, managing budgets, and how users will discover and access this content through Libby.
Browse blog and media articles