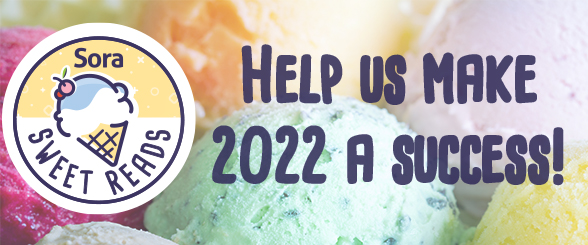 Sora Sweet Reads closes on record year – help us make 2022 even better!
By: Christina Samek, Outreach Specialist
That's a wrap on Sora Sweet Reads 2021 and boy, what a year it was! Thanks to you and your students reading across the globe, we saw usage across a record 48,000 participating schools in over 30 countries! And for the first time ever, we exceeded 1 million checkouts. It's no doubt 2021 was a success and we're very proud – but onwards and upwards, as they say!
Help us make 2022 even better by filling out this brief survey. What did you love? What did you long for? How did you promote the program to your students? What content would you like to see in 2022?
Let us know! We'll see you with even sweeter reads next year.
Happy reading!
Tags In
Browse blog and media articles