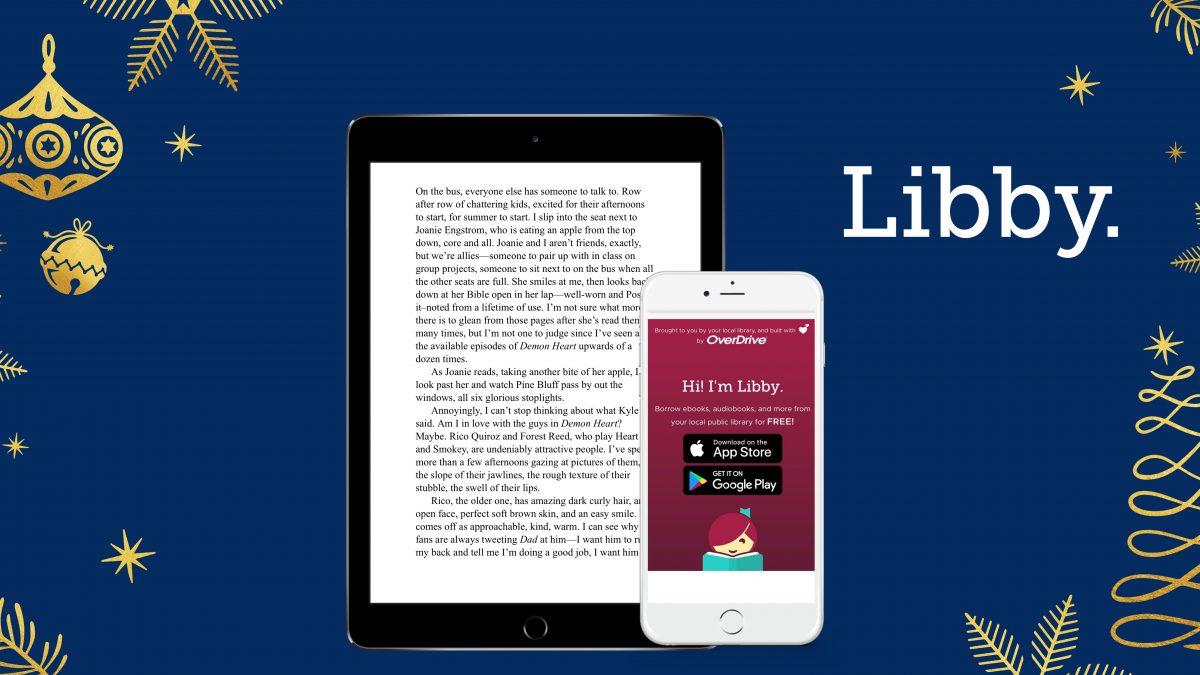 Tips to promote Libby this holiday season
By: Annie Suhy, Outreach Services Specialist
It's the most wonderful time of the year. It's also a busy time of year, especially for your digital library! With reading challenges wrapping up, holiday travel, kids occupying themselves over break, and new devices under the tree, libraries often see an influx of traffic as the year winds down. Luckily, we have some recommended steps to help you prepare to promote Libby and get ready for the holiday rush.
As previously announced, the OverDrive App will be removed from app stores in February 2022, so now more than ever, it's important to make sure your community knows about Libby.
We've made a list (so check it twice), to ensure getting your users on board with the Libby app is easy and leaves you with plenty of time to enjoy the most magical e-reading season of all.
Check your library's website.
With the usual influx of new users with new devices, now's the time to take inventory of one of their first stops: your website. Are you promoting the OverDrive app? If so, it's time for an update! Lead with Libby by replacing the OverDrive logo and links with the Libby app icon or wordmark and a link to download Libby. You can find suggested website copy and Libby logos to fit your library's website. Review these best practices before getting started.
Host a Libby training.
Whether you're considering hosting virtually or in person, there's a Training Kit with everything you need to train your community on Libby including a Powerpoint, demonstration outline, mini-quiz, follow-up PDFs, social media template, demo recording, and more. You can also explore our short, easy-to-follow how-to videos on Libby to prepare and get answers to questions.
We wish you a happy holiday season at your library and look forward to helping you delight even more digital readers with Libby in 2022!
Tags In
Browse blog and media articles