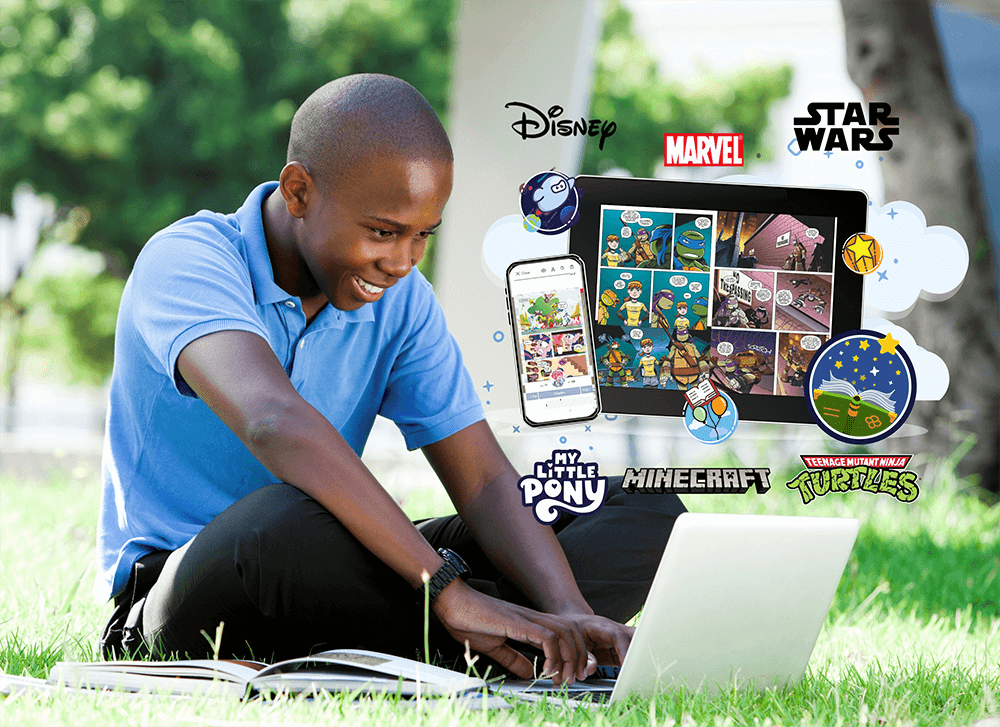 Add some POW! to your school library with All Access Comics in Sora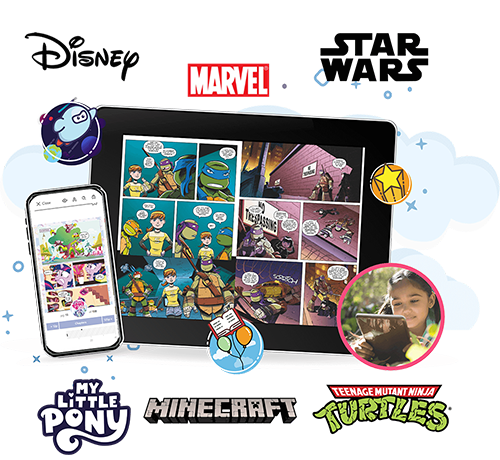 Give your school's digital collection a little extra ZAP! with our new All Access Comics package, accessible through the Sora reading app.
This package is a great one-stop shop for digital comics for your school, offering top titles for students of all ages to support differentiated learning and entice your striving readers.
Interested in learning more? Keep scrolling to find out what makes our All Access Comics package a superhero-sized steal!
Premium titles that students will love — with no holds or waitlists!
The All Access Comics package includes titles for every grade level, with digital titles from popular publishers like Disney, Dark Horse, Image Comics and IDW*. This package also includes some top Marvel titles that aren't currently available to schools anywhere else.
Plus, all titles are simultaneous-use — so there's no limit to how many students can borrow them at once.

*Please note: Content availability worldwide may vary by geographic rights. Titles are subject to change at the discretion of the publisher.
Accessible through one easy-to-use platform
Whether your students are reading a comic, magazine, ebook or audiobook, Sora provides the same streamlined, outstanding user experience. (And educators have access to the same valuable reading data and insights!)
Our librarians do the heavy lifting
Each title is vetted by our trusted school librarians to ensure age-relevancy, saving your staff time and energy. Schools can also set unique content access levels for titles as needed.
Affordable — simply bundle & save!
One simple solution — at one annual price! — makes the All Access Comics package a SLAM! dunk deal for schools and districts of all sizes.
Ready to add All Access Comics to your digital collection?
Click here to learn more about the All Access Comics package and add it to your collection in Sora. Then, once you're set up, you can visit our Resource Center for marketing materials and more.
As always, you can also reach out to your Account Manager with any questions.
Tags In
Browse blog and media articles