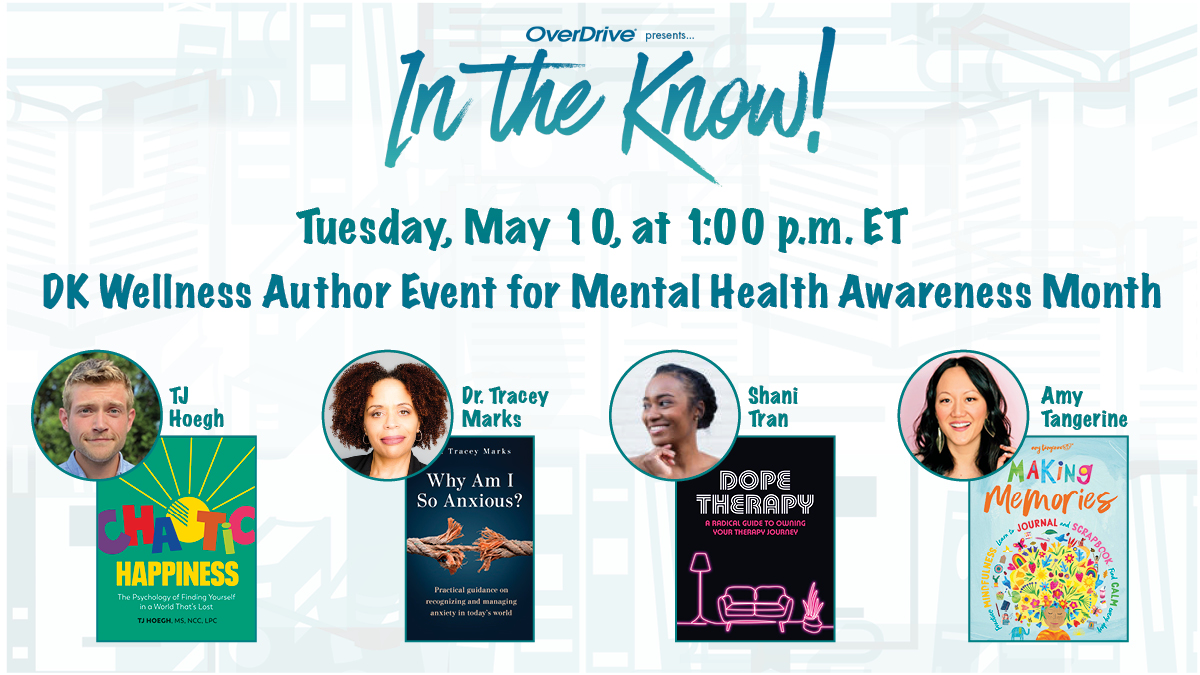 Be In the Know with DK!
Join us on Tuesday, May 10 at 1pm ET for a special catalog presentation from DK centered around Mental Health Awareness Month. Learn more about adult and children's titles that relate to mindfulness and mental health and share these titles with your library patrons throughout the month of May.
Don't miss out on this chance to hear from three of DK's newest wellness authors – T. J. Hoegh, author of Chaotic Happiness; Dr. Tracey Marks, author of Why Am I So Anxious?; and Shani Tran, author of Dope Therapy – as they discuss their books and approaches to maintaining a sound mind and staying balanced in a Q&A-style panel moderated by DK staff. After the panel, Amy Tangerine, author of Making Memories, will lead the group through a guided meditation.
Library partners who want a sneak peek can shop the featured title list in Marketplace.
This is a unique opportunity to hear directly from DK about the upcoming nonfiction titles they are most excited about. Don't miss your chance to be in the know. Register today!
Tags In
Browse blog and media articles