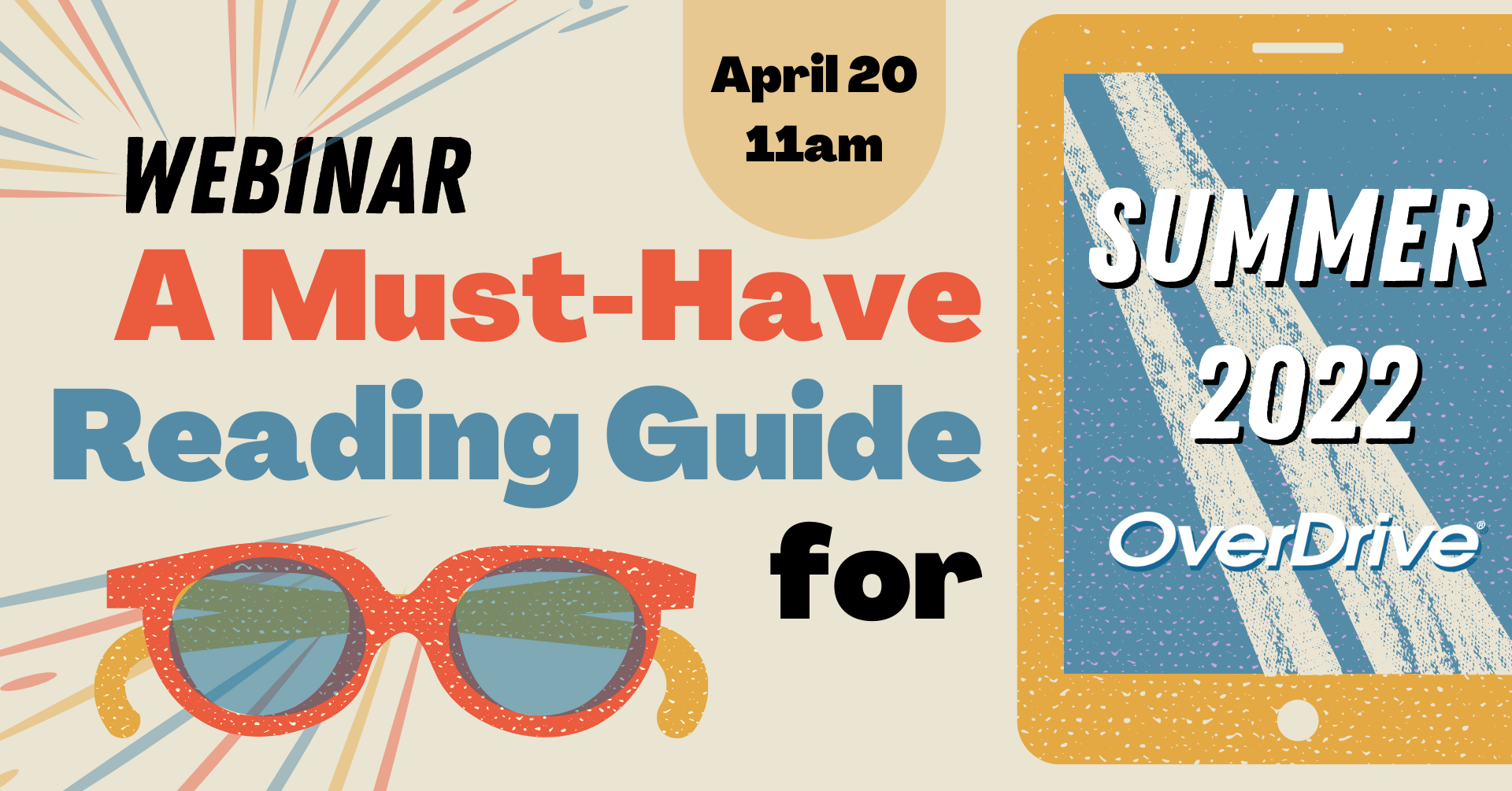 A Must-Have Reading Guide for Summer 2022
By Maria Fesz, Public Library Collection Development
April is halfway over, and my mind is on baseball, patio happy hours, and of course…reading outside!! The Public Library Content Specialists at OverDrive have been stacking up their TBR pile with Summer 2022 releases, and we are so excited to share them with you!
Our webinar, "A Must-Have Reading Guide for Summer 2022," on Wed., April 20 at 11 AM ET will feature Claire, Erin, and Maria. No matter what your go-to beach read genre is, we've got you covered! We'll be focusing on some of our favorite mid-list titles that might fly under your radar, and will dive in a little deeper into romance, mystery, and – wait for it – Canadian titles.
With so many new titles to comb through, it can be a lengthy process to pick out the titles your patrons will love most this summer. With our webinar picks along with our more extensive summer picks list, we hope to make your collection building experience this summer a splash!
Register today and we can't wait to see you there!
About the author
Maria is the Team Lead for Public Library Collection Development at OverDrive. She is a Content Specialist for libraries in several states in the Midwest. In her free time, she loves playing tennis and cello, reading, and listening to Cleveland Guardians baseball on the radio.
Tags In
Browse blog and media articles