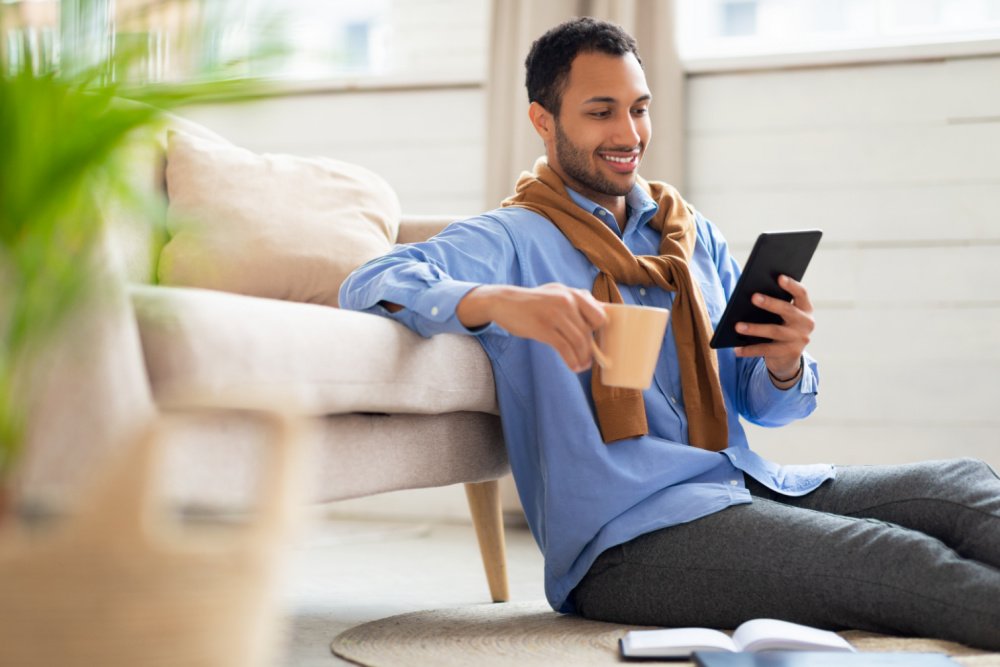 Sonoma County Library providing unlimited access to challenged books
During a time when schools and libraries are facing unprecedented book challenges, many librarians are taking a stand against censorship by finding ways to offer greater access to frequently challenged titles.
For the Sonoma County Library in California, this meant leveraging OverDrive's cost-per-circ (CPC) catalog to make challenged books available to more readers. Once a CPC title is added to your digital collection, you only pay when a user borrows it. Books under the CPC lending model are available without waitlist or holds, which means Sonoma is able to provide their community unlimited access to these books.
"OverDrive's cost-per-circ catalog allowed us to quickly respond to this request," said Sandra Breedlove, Digital Selection Librarian at the Sonoma County Library. "Using both OveDrive's curated lists and CPC catalog, we were able to easily load the challenged titles into a dedicated carousel for challenged books and highlight the unlimited access to our community."
The all-access collection is the first thing users see when they visit the Sonoma County Library's digital collection.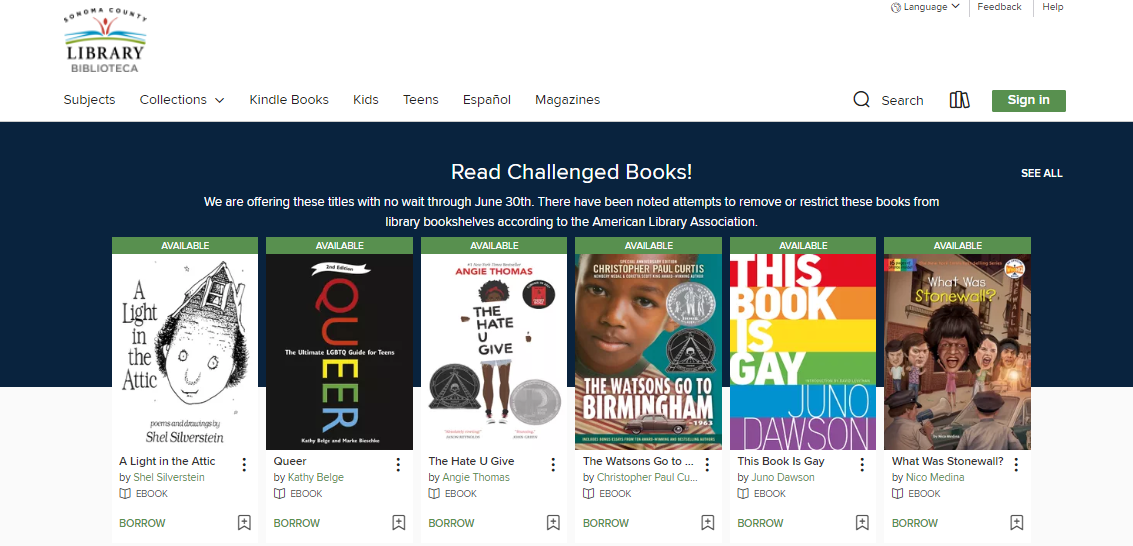 For the past several years, the majority of the Challenged Books on ALA's annual lists have been challenged due to LGBTQIA+ or race-related content.
"The Sonoma County Library believes reading is among our greatest freedoms and manages its collections in support of the public's freedom to read," Breedlove added. "Any encroachments upon that freedom by individuals or groups seeking to impose their standards upon the community at large are not aligned with our mission to provide materials that reflect a broad array of people and experiences. We were pleased to quickly develop the challenged books carousel in the Libby app by OverDrive to draw attention to these titles and offer them for free with no wait."
Library partners interested in adding these titles to their own digital collection can visit Marketplace to view banned books available in CPC as well as banned books available in our OverDrive Max lending model. With OverDrive Max (also known as Metered Access Concurrent Use), libraries can stock bundles of up to 100 loans for popular digital books with no expiration date.
Leveraging both of these lending models can help you provide greater access to challenged books. Reach out to your OverDrive Account Manager with any questions, and visit the Resource Center to learn more about CPC and other lending models in Marketplace.
Visit the American Library Association's website to learn about their new Unite Against Book Bans campaign. 
Browse blog and media articles