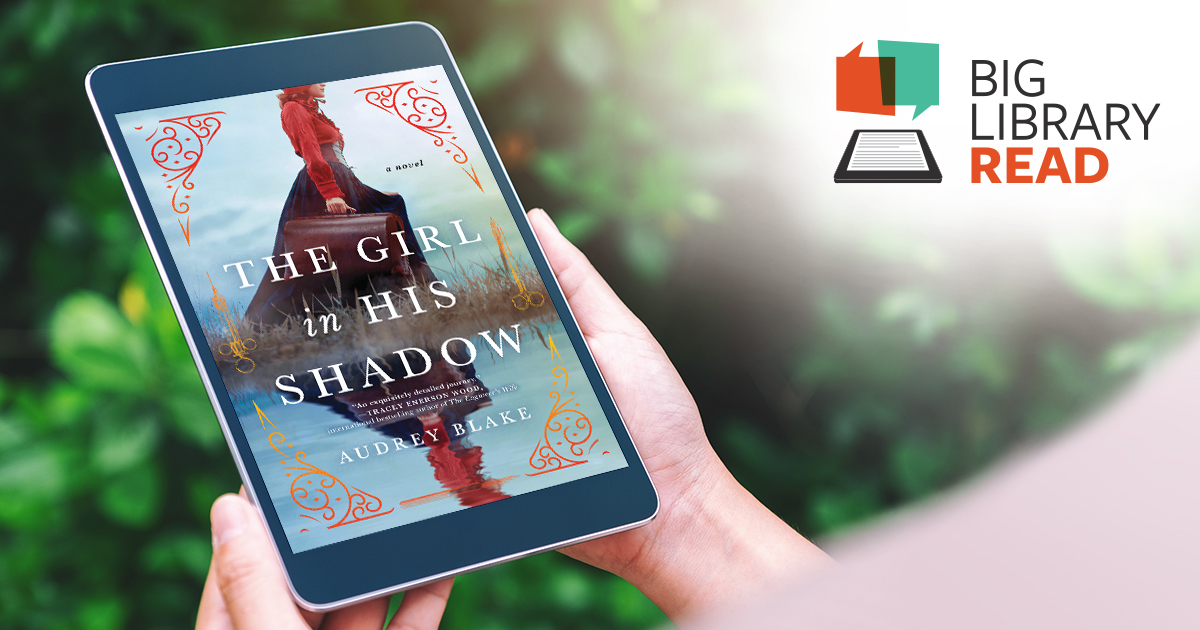 There's still time to read the latest BLR title!
Our latest Big Library Read (BLR) started last week and we've already seen tens of thousands of readers check out the ebook or audiobook of The Girl in His Shadow by Audrey Blake. Set in 19th century London, The Girl in His Shadow follows orphan Nora Beady who is living in a time when women face dire consequences if caught practicing medicine. But in Dr. Croft's private clinic, Nora is his most trusted — and secret — assistant the eccentric surgeon. When new surgical resident Dr. Daniel Gibson arrives, Nora needs to learn to play a new and uncomfortable role — that of a proper young lady.
From now until July 27, readers at participating OverDrive libraries can check out the ebook and audiobook of The Girl in His Shadow without any waitlist or holds. After reading this incredible historical fiction title, readers can head over to our discussion board to share their thoughts. Readers have a chance to win a BLR giveaway bag of goodies using the hashtag #BigLibraryRead on social media.
On July 26 at 2:00 pm ET, author Audrey Blake will join our Professional Book Nerds for a live conversation about her book. You won't want to miss this opportunity to hear Audrey discuss her inspiration behind the book, research process, and more. Register today!
If you're a library or college partner looking to promote The Girl in His Shadow to your community, download our marketing kit today to access social media graphics, print materials, and press release templates.

Tags In
Browse blog and media articles