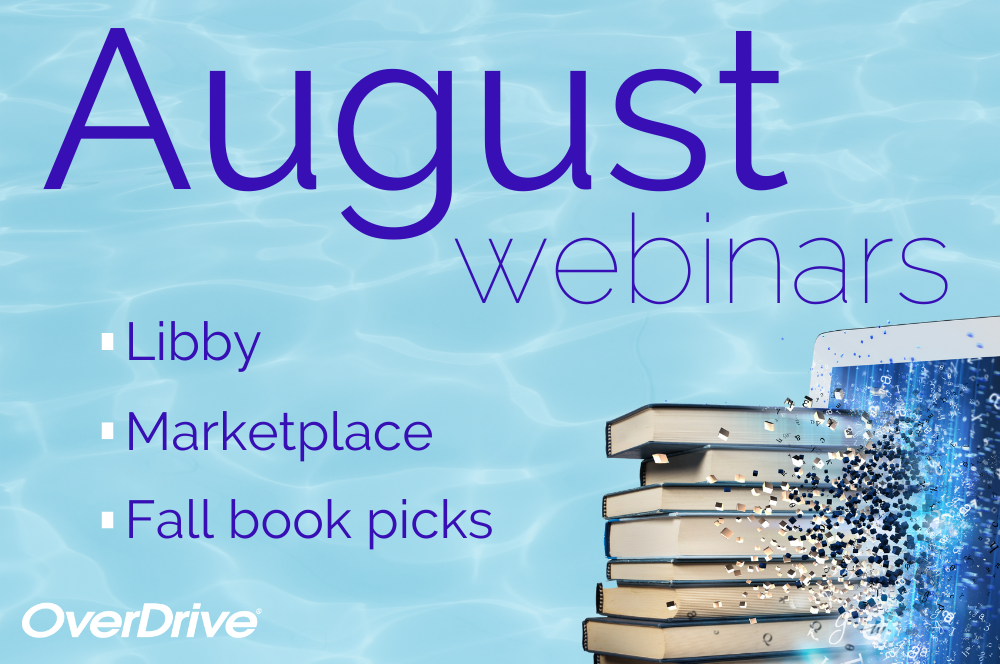 August learning opportunities for public library partners
OverDrive's Training team has a jampacked schedule for your August learning opportunities.
For those of you tapped to know about all things content, we have two great sessions to keep your eyes on! Join our Digital Content Librarian team on Tues. Aug. 2nd at 2 p.m. ET for "OverDrive Book Break-Fall 2022" to hear the hottest titles for the season. REGSTER.
Next, learn from our Chinese publishing partners about relevant and timely content in "Expand Your Chinese Content Catalog" on Tues., Aug. 23rd at 11 a.m. ET REGISTER.
Once you've purchased all those titles for your digital collection, learn to curate them during our session on Wed., Aug. 10th at 2 p.m. ET with "Curate Your Digital Collection to Promote Discoverability." REGISTER.
Lastly, make sure your library staff know how to assist patrons in accessing all this wonderful content that you've curated into collections within Libby, the library reading app. Our 45-minute session, "Getting Started with Libby" on Thurs., Aug. 25th at 11 a.m. ET is perfect for those that want to learn the basics of the Libby app or anyone who wants a refresher on the latest updates. REGISTER.
We can't wait to see you in August. Happy learning!
Sincerely,
The OverDrive Training Team
Tags In
Browse blog and media articles