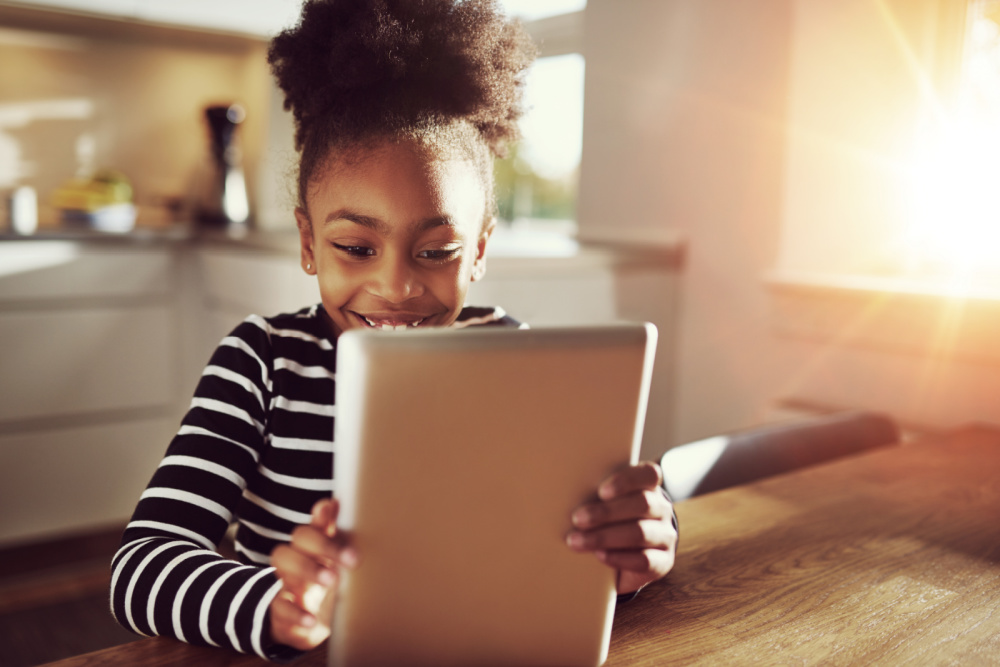 Be a superhero for all readers by adding comics to your digital collection today
By: Jill Grunenwald, Marketing & Communications Specialist
I don't know about any of you, but I spent last weekend refreshing my social media to see all the latest updates from the 2022 Comic-Con. I love watching all the new movie teasers and trailers, seeing the creative cosplay costumes worn around the convention hall, and of course scoping out the newest Funko Pops! to add to my collection (of course, considering I already own over 100 Funko Pops! I probably don't need to buy anymore. But I'm also an adult with adult money, and while money doesn't buy happiness it does buy more nerdy tchotchkes and those do make me happy).
Comics then and now
When I was growing up in the 80s and 90s, traditional comics were almost exclusively marketed to boys and men and full of mostly male superheroes. Japanese manga often filled the gap for many readers looking for more inclusivity and representation, but my own interest in comics and graphic novels didn't start until I was an adult when I learned Barbara Gordon, aka Batgirl, was a librarian like me (and, consequently, I started reading Batgirl comics and, yes, buying Batgirl Funko Pops! with my aforementioned adult money).
These days, not only does manga continue to be popular among readers of all gender identities, there is also a growing trend of comics and graphic novels aimed at girls and women. Perhaps more importantly, women creators are joining the industry as writers, illustrators, and inkers, in addition to all of the behind-the-scene roles required to produce comics and graphic novels. These stories feature young girls navigating the world and discovering themselves, whether they are a Pakistani American superhero, a teenager who finds first love with a selki, or a girl who stumples upon special powers courtesy of her artistic foster parents.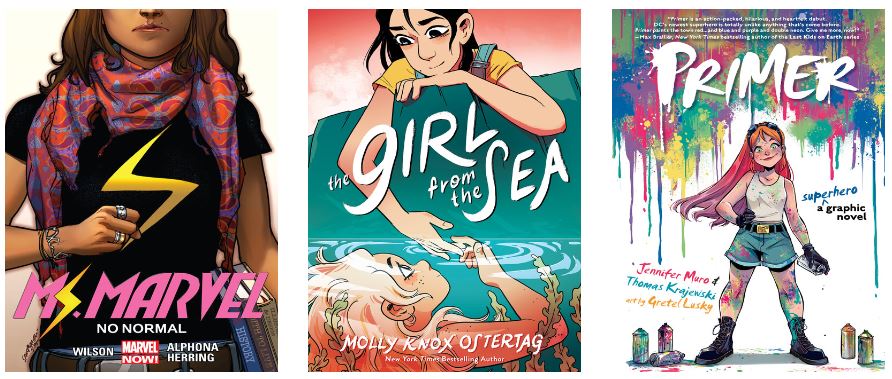 Superpowers and super popularity surges
As the range of stories told through comics and graphic novels grows, so does their popularity. According to industry trendwatcher Comichron, comic and graphic novel sales grew over 60% in 2021. Looking at the digital landscape, North American public libraries in the OverDrive network saw circulation of comics and graphic novels increase 123% year over year.
This growing popularity makes sense when you look at the research. Comics and graphic novels are a great way to reach reluctant readers; the combination of images with text helps with reading comprehension; and, thanks to the in-app zoom feature, reading comics in Libby is more accessible than ever.
If you haven't yet added this format to your digital collection, this is the time because our annual Comics Super Sale is happening right now. But you only have until July 31 to take advantage of the sale! Save 25-50% on thousands of titles, including manga and juvenile & young adult comics. Visit Marketplace to start shopping.
After you've added these titles to your digital collection, be sure to visit the Resource Center to get our Comics and Graphic Novels social media graphic that you can use to promote your comics to your community! Want to make it easier for your patrons to find graphic novels and comic books in your OverDrive Collection? Learn more about Comics eReading Room here and contact your Account Manager to get started.
Tags In
Browse blog and media articles