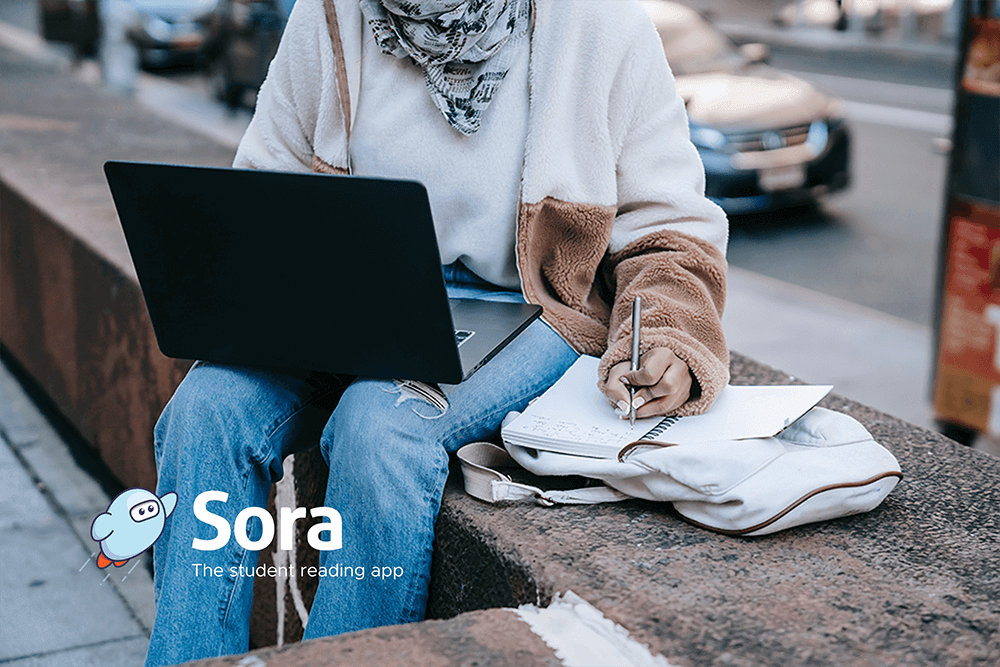 Fall K-12 staff training round-up
By: Sydney Kalnay, Training Manager
Whether you're deep into your school year or just getting a handle on student names, new technology, and lessons, October is a great time to take stock of what learning options and PD opportunities are available from your Sora Training team.
You might prefer bite-sized videos to share with students and staff. This is a great way to learn quickly and visually. Share all Sora videos with the link above or click into an individual video to watch just what you need. (Pro-tip: There's even a video for you to learn how to share specific books and collections from Sora with your students!)
If you prefer to learn in a more step-by-step, guided environment – or want to offer that option to your students in class or as homework – we also have Self-Paced modules. You can find modules on larger topics like getting started or smaller, curated topics like adding a public library in Sora.
As many of you know, we also offer live webinars every month on a number of timely and relevant topics. Those recordings are always available on-demand on our Resource Center within 24 hours of the live session as well as in the follow-up email you'll get when you register. If you're planning on attending a live webinar this year, there are still a few sessions left to choose from!
What you may not have realized was that from August through mid-October, we offered daily sessions on Sora and weekly sessions on Marketplace, as well as two special webinars about ensuring student access to the right books from both the Sora and Marketplace perspectives.
Want to hear some interesting stats? Over the course of those ten weeks, we delivered 73 live sessions to 238 attendees and, as of writing this blog post, 298 people have watched the on-demand recordings. During that time, we gathered some great questions, suggestions, and comments from our registration page, our live Q&A, and our post-webinar survey.
Some of our partners planned to implement these ideas after they attended a K-12 staff training session:
Include Sora training in staff professional development meetings
Host guided sessions to train students on Sora and offer incentives for using the app
Encourage students to use Sora for independent reading, especially for reluctant readers
Work with teachers to learn which titles they'd like to make available for students in Sora
Create a document for students to share recommended titles with their peers
Use book trailers or book talks to promote titles available in Sora
Ensure Sora is easy to access from their school website
Create custom tutorials and flyers to promote Sora at school
Share the webinar recording and other resources with colleagues
Collaborate with teachers to implement Sora in their classrooms
Learn more about Marketplace to begin purchasing, curating, and assigning titles
Share information with parents of young students
Help students customize their reading settings in Sora and track their progress on the Me tab
Start student-requested book groups with titles available in Sora
Whether you plan to attend an upcoming K-12 staff training session to ask questions and engage with us live, watch an on-demand webinar to earn a PD certificate, try a handful of short how-to videos to accelerate your learning in small doses or delve into a simple but comprehensive online module, we're glad you're our partner in training.
Happy learning!
Tags In
Browse blog and media articles