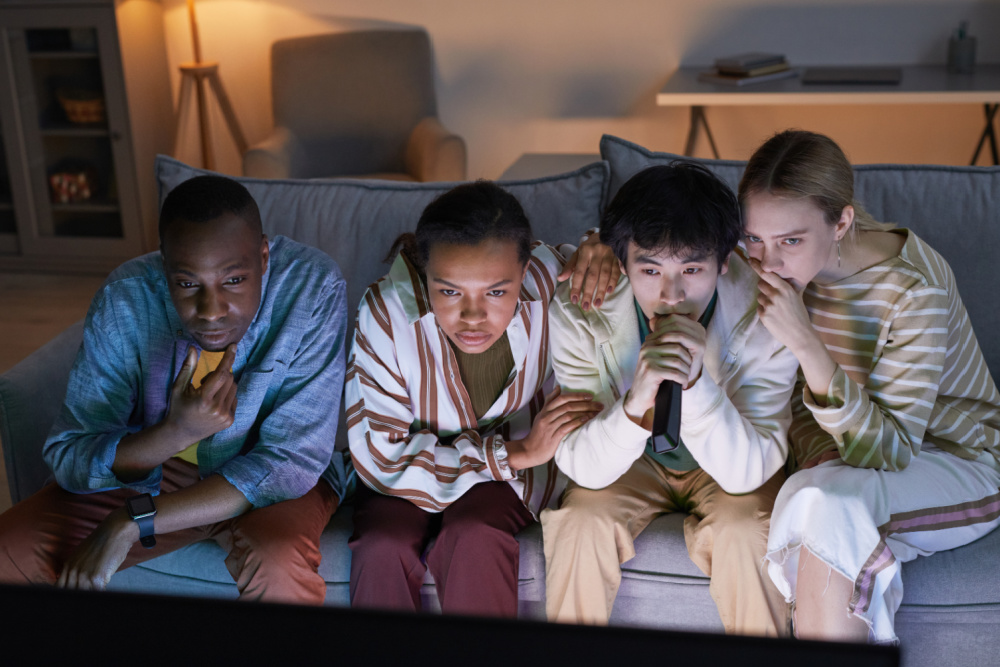 Horror films from Kanopy and iNDIEFLIX guaranteed to keep your patrons up at night
I have two friends who absolutely adore horror movies. While they watch spooky, scary movies all the time, when October rolls around it's the only thing they watch. One hosts a month-long film fest at his house with an open invitation to come and watch with him. The other friend has spent years trying to watch every single horror movie she can, going from big budget blockbusters all the way down to D-list movies (and even an E-list, if such a thing exists).
For years, our local library system has been her go-to source for everything from popular feature films to cult classics and the "this is so bad it's good" genre of horror. These days, an endless supply of horror films is just a tap away thanks to streaming services Kanopy and iNDIEFLIX. Add these services to your digital library today and give your users the gift of horror movies all year long.
KANOPY
Kanopy is the place for your patrons to enjoy critically-acclaimed movies, inspiring documentaries, award-winning foreign films and more. This month, Kanopy has put together Fright Fest, a collection of horror films for Halloween. Fright Fest contains classics like Nosferatu and Carnival of Souls, Wes Craven's iconic (and infamous) directorial debut The Last House on the Left, more contemporary horror films such as Hereditary and The Lighthouse, and selections from around the world including A Girl Walks Home Alone at Night and A Tale of Two Sisters.
Library partners looking to add Kanopy to their digital library can visit the Kanopy website here to learn more.
iNDIEFLIX
iNDIEFLIX is a streaming movie service that features pop culture favorites, box office hits, award-winning feature films, documentaries and more. For October, iNDIEFLIX has plenty of movies to get you in the spirit of the season including the original Halloween, classic sequels like Evil Dead 2 and Psycho II, family-friendly flicks like Trick or Treat, Alistair Gray, and animated short films including The Backwater Gospel and Down the Road.
To add iNDIEFLIX to your digital library, go to Databases & Streaming Media under the Shop tab in Marketplace. Or sign up today for your free Libby Extras demo access. To learn more about how libraries are educating, entertaining and engaging their communities with Libby Extras, visit the Resource Center.
Browse blog and media articles