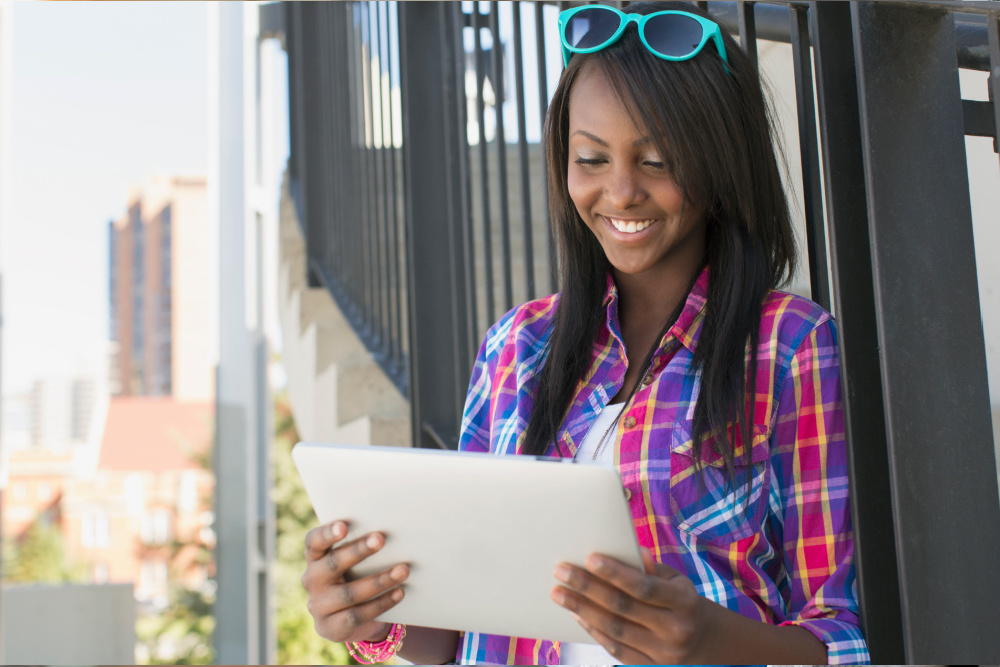 5 reasons to add manga and comics to your digital library
By: Mark Malafarina, Integrated Marketing Specialist
After earning over $2 Billion in sales in 2021, manga and comic book sales are poised to have a stronger year in 2022.
And the readership audience may surprise you.
Though children and teenagers are avid readers, they are not the only ones driving demand. From university students to older adults, the diverse content of comics and manga offer something for everyone – no matter their age. And beyond their entertainment and leisure value, comics and manga also offer academic value.
While comic books featuring superheroes have been popular for many years, new formats and genres that often emphasize relevant cultural topics and conversations. These timely conversations drive readers of all ages to discover and connect with a new world of stories.
And it's lead to incredible demand.
BusinessInsider says the most popular forms of digital comics are Japanese manga, with titles like Attack on Titan and Demon Slayer being popular for college-aged students and adults. Meanwhile, children's comics like the popular Dog Man and Pokémon prove to be major draws for younger readers.
The skyrocketing growth trends across the industry are the result of many factors, including the popularity of superhero movies and TV shows and recent adaptations of comics into streaming media. But it also has to do with the accessibility of the medium, and how comic books and manga are breaking the genre perception. The demand and growth show no signs of slowing down.
If you haven't considered adding to or starting your manga and comics collections in your library, here are five great reasons why you should:
A place for everyone
From the young (Kodomomuke) to adult-themed stories (Seinen/ Josei), there are manga for all ages and styles. In manga, Kodomomuke offers moralistic, fun content often enjoyed by children and Seinen & Josei offer more adult-focused themes. Comics offer a sense of belonging and inclusion for all, helping libraries support the whole student with leisure reading materials that connect with patrons from all walks of life.
It's not just superheroes anymore
In addition to the classic superhero comics, you can find literature and history-themed comics, plus graphic memoirs and even biographies in comic form too. Manga and comics offer a wide range of characters from all walks of life, often incorporating and emphasizing topics of mental health, cultural consciousness, diversity, equity, inclusion, LGBTQIA and more.
Comics make great learning tools
Classic novels and historical events and stories have made the jump to graphic novels. The Odyssey, Slaughter House-Five, and The Giver are prime examples of classic stories being reimagined to find a new audience. Some of these graphic novels even offer lesson plans and guides on how to incorporate them into curriculum. Comics and manga can help improve the literacy and comprehension skills of young readers by providing them with visual cues. Recent evidence suggests it might even help them become better readers.
Comics are visually engaging
While we all enjoy an engaging story, the beautiful illustrations and artwork found in comics and manga is often a draw for many readers. Some students and readers prefer art and visual cues to engage with the characters and themes in the books. Manga and comics have some of the most engaging and beautiful art available in all publishing mediums. This artwork is easily enjoyed digitally with vibrant clarity and the ability to zoom in on graphics.
Comics are easy to add to your library
At OverDrive, we offer a variety of options to explore adding these valuable resources to your library. From stand-alone stories and collections that features 5 issues of a series, to starter packs and our simultaneous use All Access Comics package, its easy to begin adding these for your community. Our team regularly updates lists as well, providing you with the latest and greatest in manga and comics from all the top publishers.
Curious to learn more about Manga and Comics?
Watch our webinar replay where we walk you through all you need to know to get started exploring the unique and exciting world!
For an updated title list or demo access to All-Access Comics, talk to your OverDrive Account Manager.
Browse blog and media articles