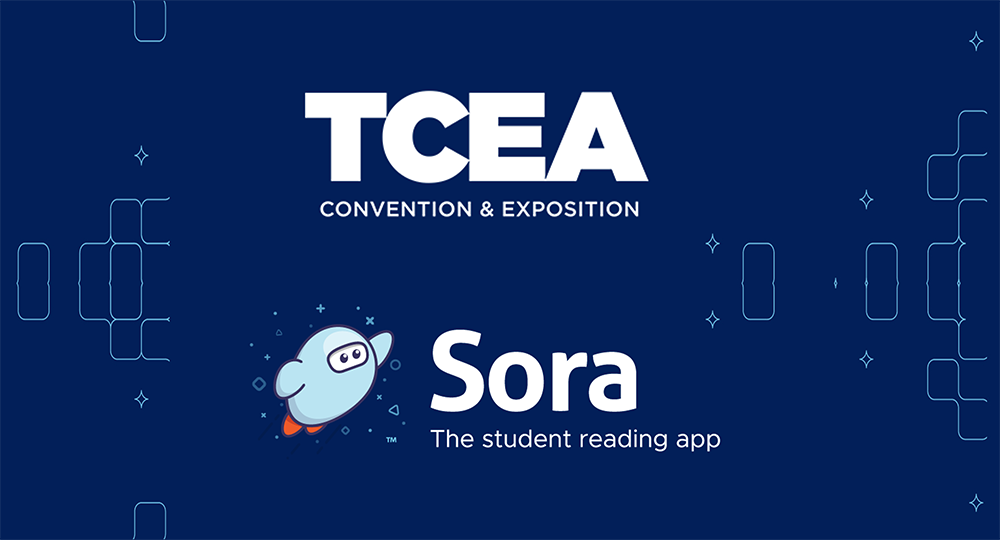 Stop in on Sora at TCEA 2023!
It's been a busy week for the Sora reading app team!
If you missed us at #FETC23 in New Orleans, you'll have another chance to connect at the 2023 TCEA Convention and Exposition (Jan. 30 – Feb. 2) in San Antonio. Swing by Booth #1672 to greet the team, take a selfie at our amazing wall of book jackets, or schedule a sit-down meeting to learn more about our exciting new TeachingBooks Sora Extra pilot.
Check out one of our in-booth partner presentations or attend a concurrent session hosted by educators from Northside ISD for a chance to win a Lenovo tablet.
Want to see Sora in action? You can also stop in on one of our hourly demos!
Plan your visit: Check out the presentation schedule, add sessions to your calendar, schedule a meeting, view a floor map and more on our dedicated TCEA Presentations page.
During the conference, let us know you visited! You can tag us at @sorareadingapp on Twitter, Facebook and Instagram, or @OverDrive on LinkedIn.
Hope to see you soon!
Browse blog and media articles