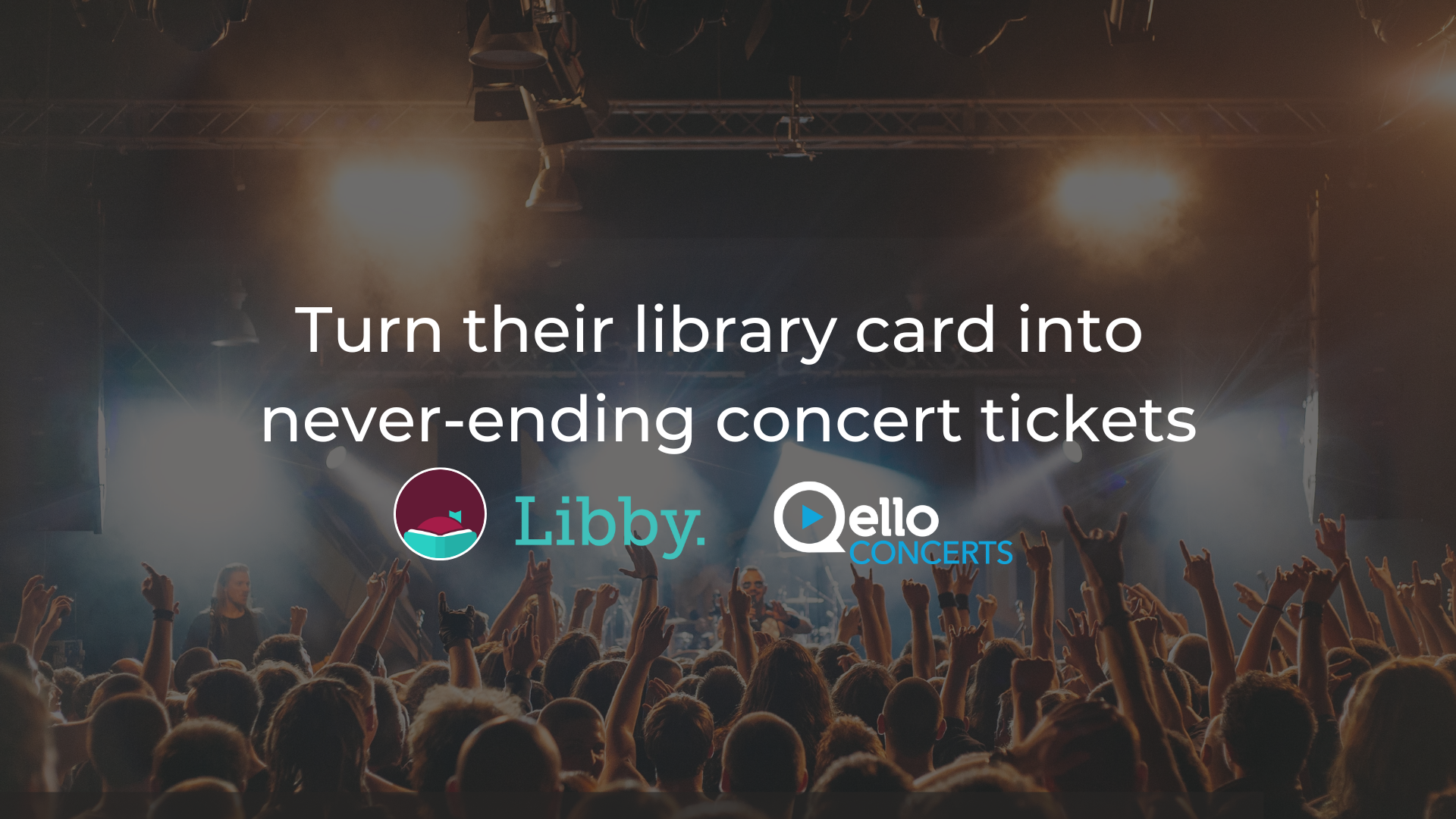 Turn library cards into never-ending Qello concert tickets
By: Jill Grunenwald, Marketing & Communications Specialist
In 1995, when the Rock & Roll Hall of Fame and Museum opened up here in Cleveland, my dad scored two tickets to the Grand Opening Concert at Cleveland Municipal Stadium. This was a once-in-a-lifetime concert, with performances from some of the Rock Hall's legendary inductees. In the weeks leading up to the event, I begged him to take me but, of course, he took my mom (which, in the end, was the correct decision).
With Qello Concerts and Libby Extras, your patrons can stream their favorite music documentaries, live performances (including the Rock Hall's 25th Anniversery Concert!), and more whenever they want. Qello offers over 1,500 of the most amazing moments in music history spanning 30 genres, from classical to rock, reggae to country. For your users, the most difficult part will be choosing what to watch first!
Front row seats to the greatest performances on film, including:
Qello Concert Exclusives
Janet Jackson: Live at Glastonbury 
Lauryn Hill: Live at Austin City Limits 
Lionel Richie: Live at Glastonbury 
LL Cool J: Countdown Concert 
Mary J. Blige: Live at iTunes Festival 
Rihanna: Live at Made in America 
More Qello Concerts 
Alabama Shakes: Live at Austin City Limits 
Jimi Hendrix: Live at Monterey  
Lenny Kravitz: Just Let Go: Live 
Nina Simone: Live at Montreux 
Ray Charles: Live at Montreux 
Tupac: House of Blues 
Music Documentaries
Beyoncé: Life is But a Dream 
B.B. King: The Life of Riley 
Chuck Berry: The Original King of Rock n' Roll 
Earth Wind & Fire: Shining Stars 
Prince: Purple Reign 
Whitney Houston: Pop Profiles 
Ready to give your patrons never-ending concert tickets?
Visit Databases & Streaming Media under the Shop tab in Marketplace to add Qello Concerts today to engage your community and introduce new users to all the digital services your library offers. Or sign up today for your free Libby Extras demo access. To learn more about how you can educate, entertain and engage your community with Libby Extras, visit the Resource Center. 
Tags In
Browse blog and media articles