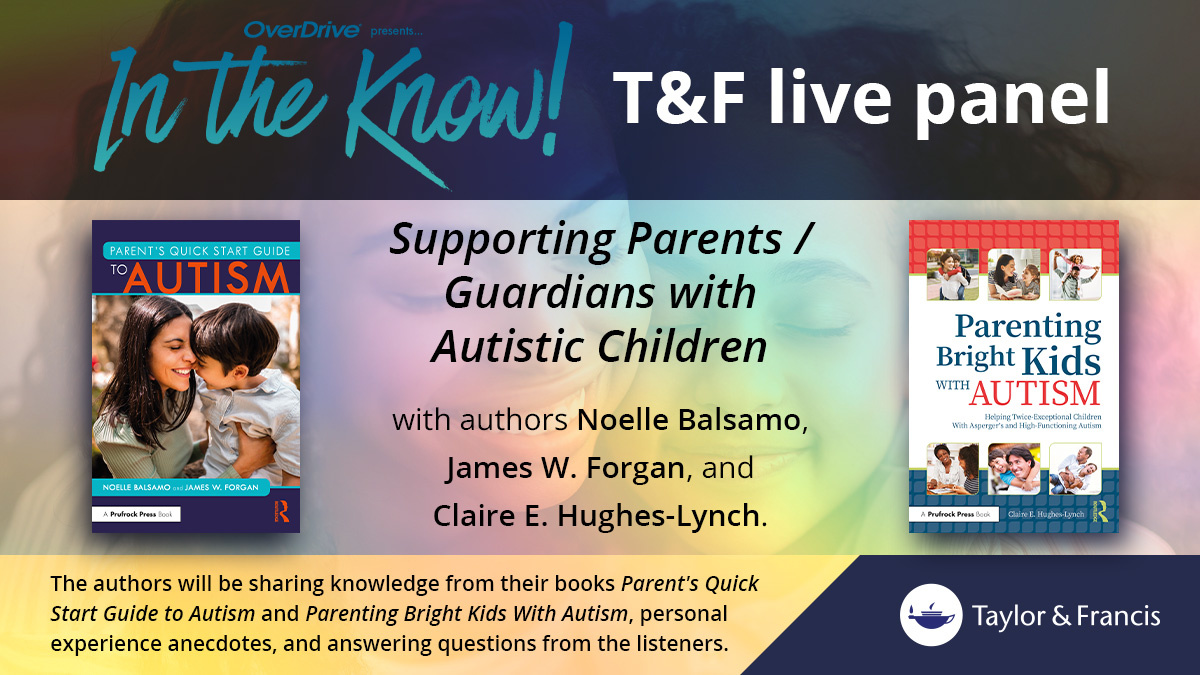 Be In the Know with Taylor & Francis
Join us on Thursday, March 23 at 4pm EST for a live panel featuring Taylor & Francis authors on the topic of supporting parents and guardians with autistic children. This presentation is being offered as an exclusive OverDrive In the Know event.
Authors Noelle Balsamo, James W. Forgan, and Claire E. Hughes-Lynch will be sharing knowledge and insights from their prospective books "Parent's Quick Start Guide to Autism" and "Parenting Bright Kids with Autism," which are both available to purchase through OverDrive's Marketplace. The authors will also share personal experience anecdotes and answer questions from attendees during this live event.
Library partners can discover even more titles covering educational needs, psychology, and reference materials for supporting family relationships with this featured list of titles available from the Taylor & Francis catalog.
Don't miss out on this unique opportunity to hear from Taylor & Francis and their authors. Learn more about building a connection to knowledge with the resources Taylor & Francis provides through their catalog and tune in to an informative and live panel discussion in partnership with OverDrive. Register today to be in the know!
Tags In
Browse blog and media articles