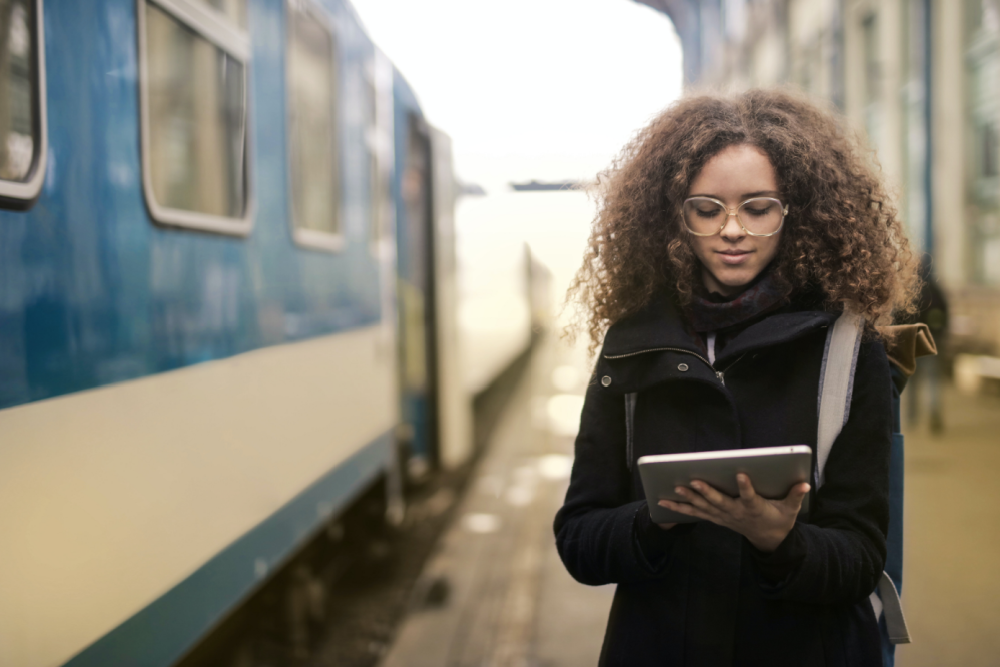 Balancing a digital library budget? 4 tips to spend less and circ more like a pro
As the popularity of mobile devices, ereaders, and instant access to content has grown, the demand on digital library collections has also seen a spike. 2022 saw 555 million total digital checkouts from the OverDrive global network, which is a 10 percent increase over 2021 and a 70 percent increase from 2019 and pre-pandemic numbers. 
This increase in demand, along with changes in pricing and lending model terms, creates challenges for librarians building and maintaining digital collections. Here are four tips on how you can balance the popularity of your digital collection and still stay within your library budget:
1. Give listeners the audiobooks they want 
Between now and June 30, you can save on thousands of audiobooks across all RBmedia catalogs, including Recorded Books, Tantor, GraphicAudio and more.  
2. Shop our sales
Did you know we have new sales every month? From pulisher spotlights to holiday discounts and more, shopping our sales is an easy way to spend less and get all the best titles your patrons want. Whenever you're in Marketplace, be sure to check the NEWS tab to see what Content Sales are happening.
3. Leverage multiple lending models
Many titles are available in more than one lending model, allowing you to find the right lending model for your users and your budget.
New Access+ Collections 
Our new Access+ Collections are designed so you can find engaging ebook and audiobooks titles in multiple access models to help you stretch your budget, reach more readers, and build a digital collection with long-term goals in mind.  
Visit Marketplace for more information about Access+ Collections and to start adding these titles to your collection today. 
OverDrive Max / MACU 
Under the OverDrive Max model (also known as Metered Access Concurrent Use), libraries can stock bundles of up to 100 loans for popular digital books with no expiration date. With each Max title, the cost to serve each reader is typically the lowest available cost for libraries and schools for lending the ebook or audiobook. Visit Marketplace to start adding OverDrive Max titles to your collection today. 
Great reads without the wait using Everyone Reads collections 
OverDrive has donated a growing collection of unlimited simultaneous use ebooks and audiobooks* at no cost to libraries, helping you meet the unprecedented demand for digital books in your community. These specially curated titles are perfect for digital book clubs, community reading events, student reading programs, and general inventory support. Learn more here. 
Big Library Read 
With a new year comes new digital book clubs for our partners! We've already started looking forward to new adventures in the upcoming year, including selecting our 2023 Big Library Read (BLR) dates. Learn more here. 
4. Curate curate curate
I've already shared tips on how to spend less, but what about circulating more? Here are some merchandising and curating best practices to help you get more books into the hands of readers:
Curate mid- and back-list titles to show off the depth of your catalog
Create "Available Now" collections that feature Simultaneous Use content
Set all your homepage collections are set to Show all titles, but show available first
Feature one Simultaneous Use titles weekly or even daily. It's like your own mini Big Library Read!
Browse blog and media articles