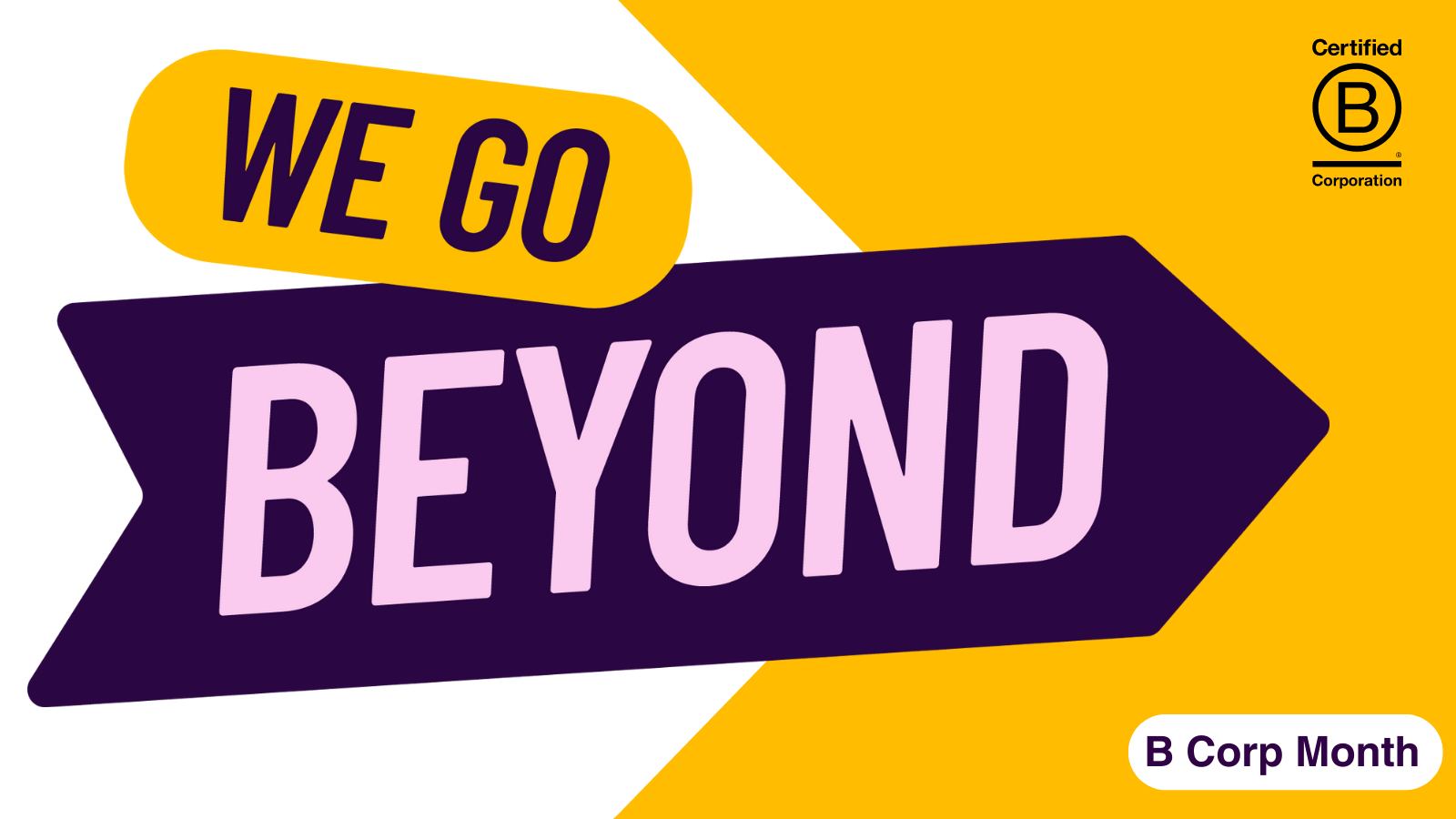 How #WeGoBeyond as a B Corp
In 2017, OverDrive became a Certified B Corp, joining companies such as Patagonia, Bombas, Ben & Jerry's, Warby Parker and others leading a global movement of using business for good. The prestigious B Corporation certification recognizes a company's commitment to creating exceptional positive social and environmental impact.   
March is B Corp Month, and we are joining in the celebration! Previously, we shared some of Team OverDrive's favorite B Corps.  
B Corp Month theme is #WeGoBeyond
This year's B Corp theme is #WeGoBeyond. Being a B Corp is about going beyond the status quo of businesses prioritizing profits over people. Instead, B Corps pursue a more impactful path that uses the power of business to build a more inclusive and sustainable economy for all people and our planet. Read on to find out how OverDrive goes beyond on a daily basis. 
How #WeGoBeyond at OverDrive
As a B Corp, OverDrive continues to innovate and challenge ourselves to follow the highest standards of using business as a force for good, providing access for all, empowering our communities, and preserving our planet. Not only is it the right thing to do, it also supports the missions of our library and school partners and advances our core vision: A World Enlightened by Reading.  
Here are some of the ways #WeGoBeyond as we seek to delight readers and serve our library and school partners around the globe: 
Connecting over 1.6 million users to their public library's digital book collection with Libby app and an Instant Digital Card. Learn more about IDC

here

. 

 

Since 2019, more than 2,500 hours have been volunteered by members of Team OverDrive to support local organizations that focus on literacy, DEI, the environment, children & families, and animals.

 

In an effort to help you respond to increased demand for digital ebooks and audiobooks, we have donated

millions of copies of ebooks and audiobooks

at no cost to your library. Learn more about our Everyone Reads collections

here

.

 

Our new Access+ Collections are designed so you can find engaging ebook and audiobooks titles in a variety of access models to help you stretch your budget, reach more readers, and build a digital collection with long-term goals in mind. 

Visit Marketplace for more information about Access+ Collections

and to start adding these titles to your collection today.

 
We also go beyond by helping our library partners reach more readers through innovative initiatives that provide access to digital reading: 
Learn more about B Corps
Visit the B Corp website to learn more about the movement and discover other companies that use business as a force for good.  
Browse blog and media articles