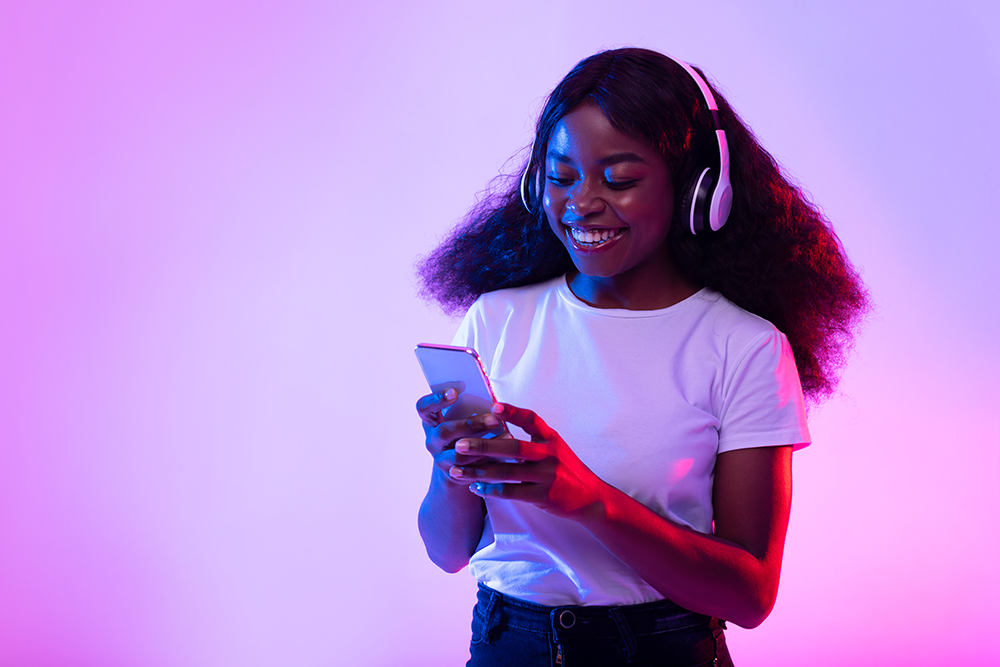 SYNC is back for 2023 – are your teen readers ready for 14 weeks of free audiobooks?
Are your students ear reading enthusiasts? Audio aficionados? If the answer is yes, then we have exciting news: SYNC Audiobooks for Teens, provided by AudioFile Magazine and powered by the Sora student reading app, is back for its 14th season this Thursday, April 27!
SYNC is a summer reading program geared toward teens aged 13 and older (though anyone is welcome to participate). This year, the program will run for 14 weeks and offer two thematically paired audiobooks for checkout each week, for free, to every registered listener. That's 28 free books!
---
Here's how to get SYNC audiobooks for free through Sora
Are you a new Sora user? An ebooks and audiobook expert? Either way, if you've never participated in the program before, then you'll want to check out these step-by-step instructions for how you and your students can access SYNC audiobooks within Sora.
New users: Get set up with Sora
It's simple to get set up and start reading.
Download Sora from the Apple App Store or Google Play Store, or go to SoraApp.com in your browser.
In Sora, tap Have a setup code (at the bottom of the screen).
Enter this setup code: audiobooksync and tap Get Started!
Enter the email address you used to sign up for SYNC and tap Sign In.
Tap Explore (at the bottom of the screen) to see the week's featured titles [SYNC 2023 starts April 27]
Existing school users: Add SYNC audiobooks
If you're already a Sora user, accessing SYNC is as simple as adding the program's library.
In Sora, open the menu (in the top-right corner).
Select Add library.
Search for audiobooksync and select the library from the results.
Enter the email address you used to sign up for SYNC and tap Sign In.
Your SYNC questions – answered
New titles will be made available each Thursday at midnight Eastern time (i.e., 12:01am ET). You can access the titles for 7 days, until the next Wednesday at 11:59pm ET. Once you've added a title to your shelf in Sora, you're free to listen again and again, for as long as you want — but make sure you don't return it! 
More questions about SYNC? Check out these common FAQS.
You can also view an on-demand replay of the SYNC Audiobook for Teens 2023 webinar, in which Michele Cobb and Francisca Goldsmith from AudioFile are joined by Lisa Braun and Courtney Chieffo from OverDrive to chat about the benefits of audiobooks, preview the 2023 lineup of titles and demo how to use Sora to access titles.
Get the full SYNC 2023 title list
Check out the full title list for detailed look at all 28 of the titles that will be available over the 14 weeks of the program. Below you'll find info about the books available for Week 1.
by Geoffrey Cowan, Leroy Aarons | Read by John Heard, Susan Sullivan, James Gleason, and a Full Cast
History as melodrama. This exciting production, recorded before a live audience, dramatizes the WASHINGTON POST's struggle with the Nixon administration over the publication of the Pentagon Papers. READ MORE
---
by Leonard S. Marcus [Ed.] | Read by Tom Parks, Roxanne Hernandez, Arthur Morey, Janet Metzger, Thom Rivera, Susan Dalian
Multiple narrators reenact interviews with authors on censorship and free expression. The discussions are between editor Leonard S. Marcus and 13 authors of controversial books for kids and young adults. Narrator Tom Parks reads all of Marcus's interview questions; each chapter features one author represented by a different narrator. READ MORE
Tags In
Browse blog and media articles