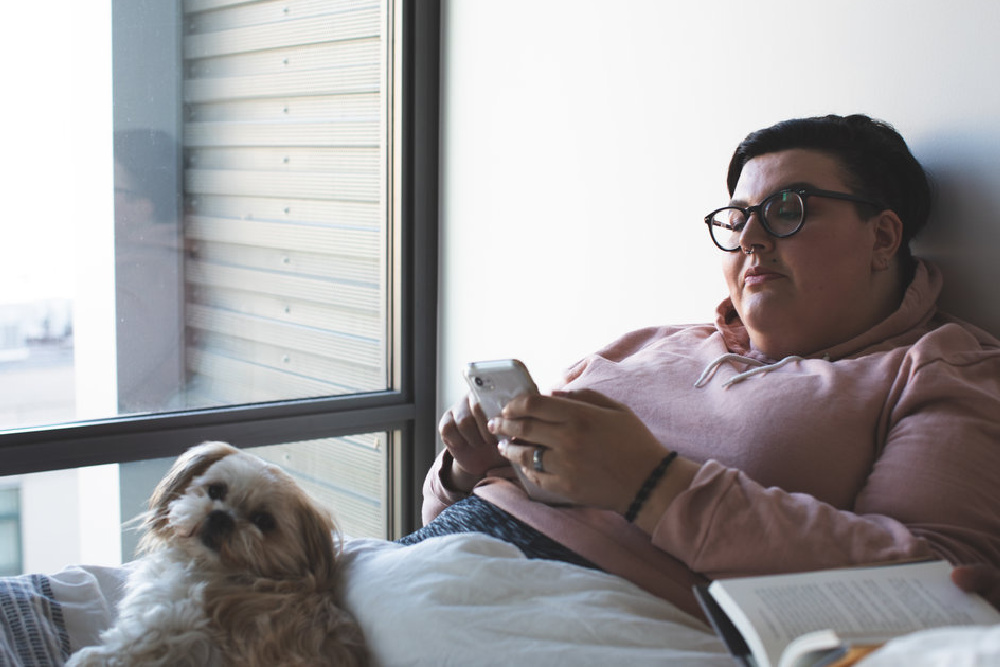 The OverDrive app sunset is almost here. Are your users ready?
I don't know about you, but this feels like a big week. First, it's National Library Week! I might be biased as both a former librarian myself and someone who has been working in libraries since high school, but as far as holidays go National Library Week is one of my favorites.  
The National Library Week theme for 2023 is More to the Story. Libraries are full of stories, from a child's first introduction to the written word with picture books to large print books making reading more accessible, and audiobooks and ebooks providing reading on the go.  
But there's so much more to the story of what libraries offer their users. Whether it's a Library of Things, movie nights, or programs related to financial literacy, libraries are essential in their communities.  
OverDrive app is being discontinued May 1
This week is also important because this Monday, May 1, 2023, the legacy OverDrive app will be sunset. Users of the OverDrive app are actively being encouraged to switch to Libby. When they transition over, users will find the same great titles from your library. In addition, their loans, holds, and wish list items will be waiting for them.  
With May 1 only a few days away, this weekend is your last opportunity to push readers to make the switch before the sunset. Here are some ways you can prepare your patrons for the upcoming OverDrive app sunset. 
Download our Transition to Libby Marketing Kit
We have a page on the Resource Center dedicated to helping you transition users to Libby, which you can find here. The page includes resources you can use with both staff and users, including a Transition to Libby Marketing Kit. This free kit includes user guides, newsletter templates, and graphics to use on social media.  
Social media graphics to remind users to switch before May 1
In addition to social media graphics and suggested copy for helping new Libby users get started, we have created graphics below that you can download and use to encourage users to switch before Monday.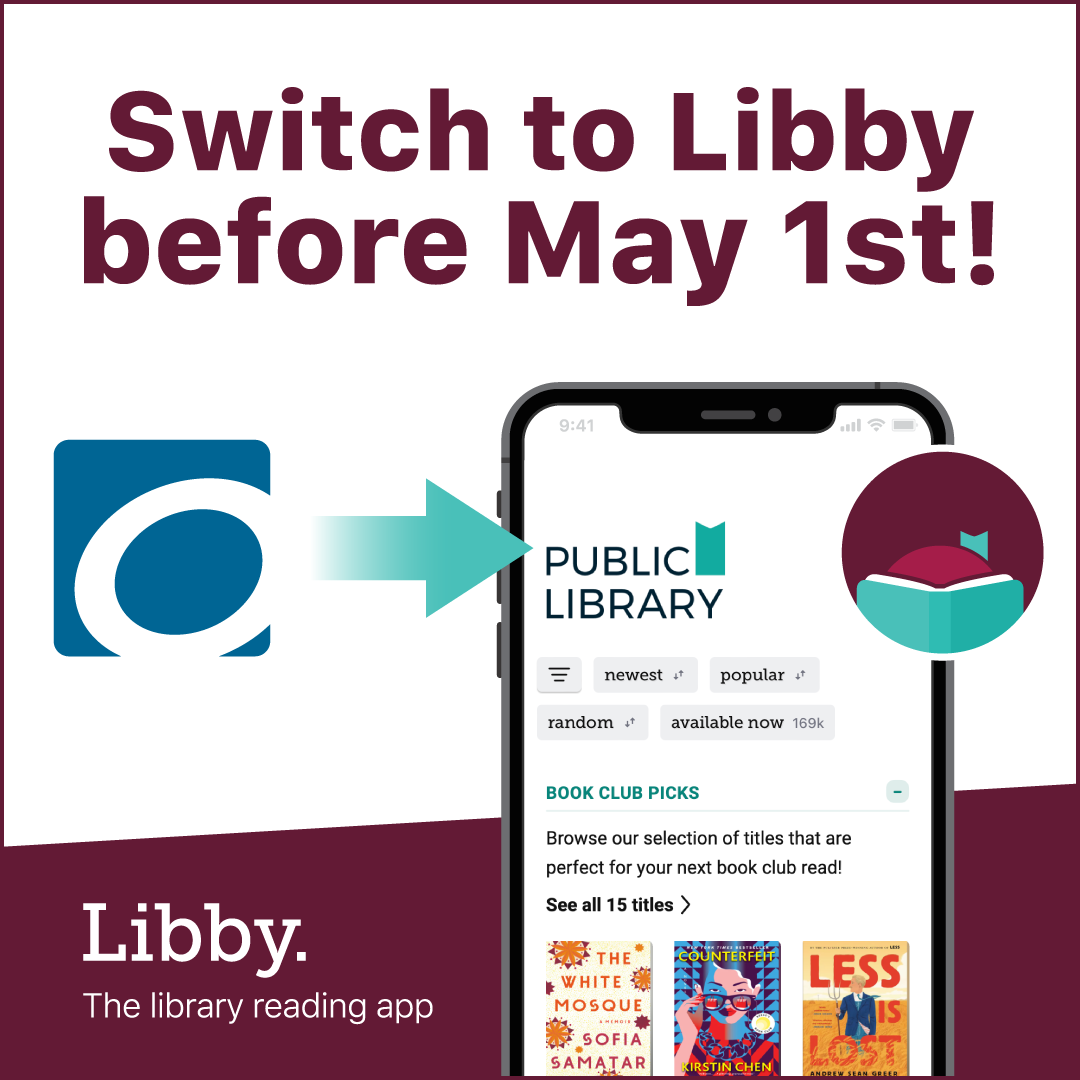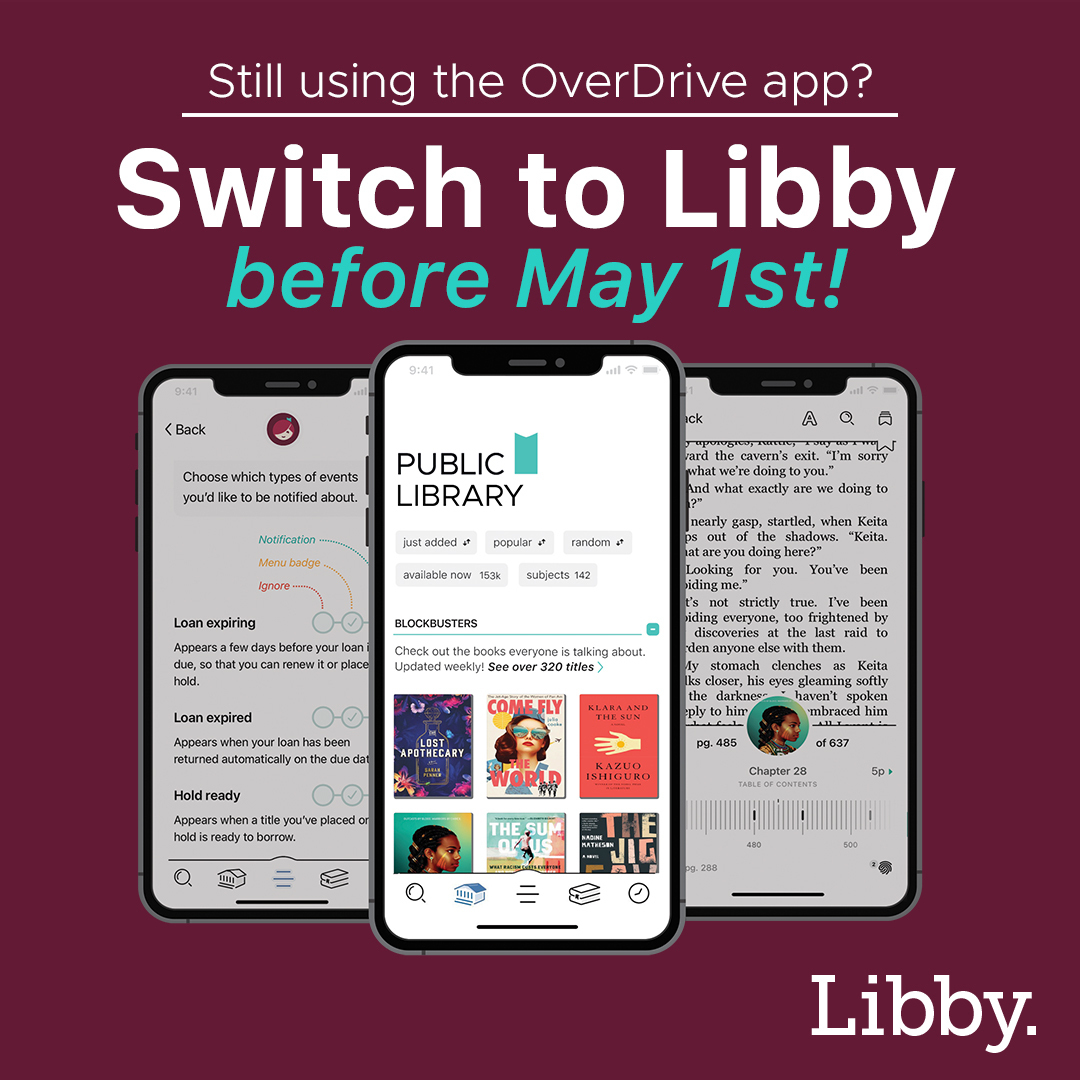 Encourage users to attend a virtual training session
Designed specifically for library patrons, our Getting Started with Libby webinar is a monthly one-hour webinar that shows patrons everything they need to know to get started with Libby. From downloading the app & signing in, to searching & borrowing titles, placing holds, adjusting reading settings, and more, our Libby experts are here to get your patrons started.   
Do your patrons want to learn Libby, but can't attend one of our monthly sessions live? Sessions will be recorded and emailed to everyone registered 24 hours after the webinar.   
Encourage your patrons to register today! 
Update your library's website
Now is the time to do a final check to make sure logo and links related to the OverDrive app have been removed from your website and replaced with the Libby app icon and updated download links. To help make this process easier, we have Libby logos and suggested website copy here.  
Tags In
Browse blog and media articles