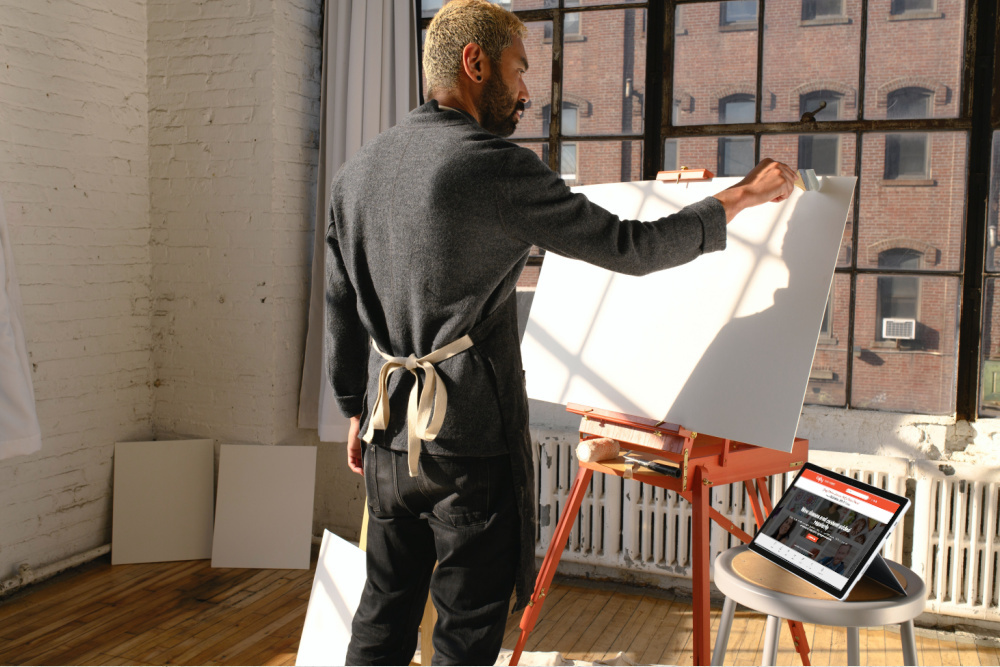 Support mental health awareness with art and music Libby Extras
May is Mental Health Awareness Month. According to the National Alliance on Mental Illness (NAMI), 1 in 5 U.S. adults experience mental illness each year and 50% of all lifetime mental illnesses begin by age 14.  
Libraries should not be expected to be a substitute for mental health treatment. But libraries can foster a safe space for patrons and staff to learn and explore mental health topics, including creating book displays, having programs that focus on reducing stress and promote overall wellness, or hosting professional speakers. 
Libby Extras are the perfect companion for providing stress-relief to your community, from the art courses available in Craftsy to the availability of music in ArtistWorks, Qello, and Stingray Classica. Learn more about Libby Extras here, and read on to find out the benefits of art and music for mental health. 
Making art can lower cortisol levels
Studies show making art can greatly reduce stress-related hormones. This includes people who have no prior artistic experience. In addition to stress relief, making art boosts self-esteem and has been shown to help people heal. 
Craftsy and Craftsy en Español 
Adding Libby Extras Craftsy and Craftsy en Español to your digital library is an excellent way to encourage your community to pursue creative self-expression and support mental health. 
Craftsy is an online resource for all creative makers, from basic instruction to advanced techniques. Craftsy offers classes in fabric, yard crafts, baking, drawing, and so much more. Craftsy en Español is a Spanish-language resource for all creators.  
Learn how Sacramento Public Library helps patrons pursue their crafting passions swith Craftsy here. 
Music can be the soundtrack to mental health
Just like art, music has also been shown to have a positive impact on mental well-being. With Libby Extras, your patrons can add more music to their lives, from self-paced music lessons, to watching concerts from favorite musicians, or listening to classical music.  
ArtistWorks 
Through self-paced music lessons, patrons can access world-class instruction for the most popular string and band instruments.  
Discover how Sacramento Public Library gives patrons music instruction from master musicians here. 
Qello Concerts 
The world's largest collection of full-length concerts and music documentaries streamed on-demand to just about any digital device. 
Stingray Classica 
With over 1,000 concerts, operas, ballets and documentaries, Stingray Classica delivers premium programming ideal for both classical music experts and those new to the genre. 
Support mental health awareness in your community with Libby Extras
Visit Libby Extras under the Shop tab in Marketplace to add these services to your collection. To learn more about how libraries are educating, entertaining and engaging their communities with Libby Extras, visit the Resource Center. 
Tags In
Browse blog and media articles