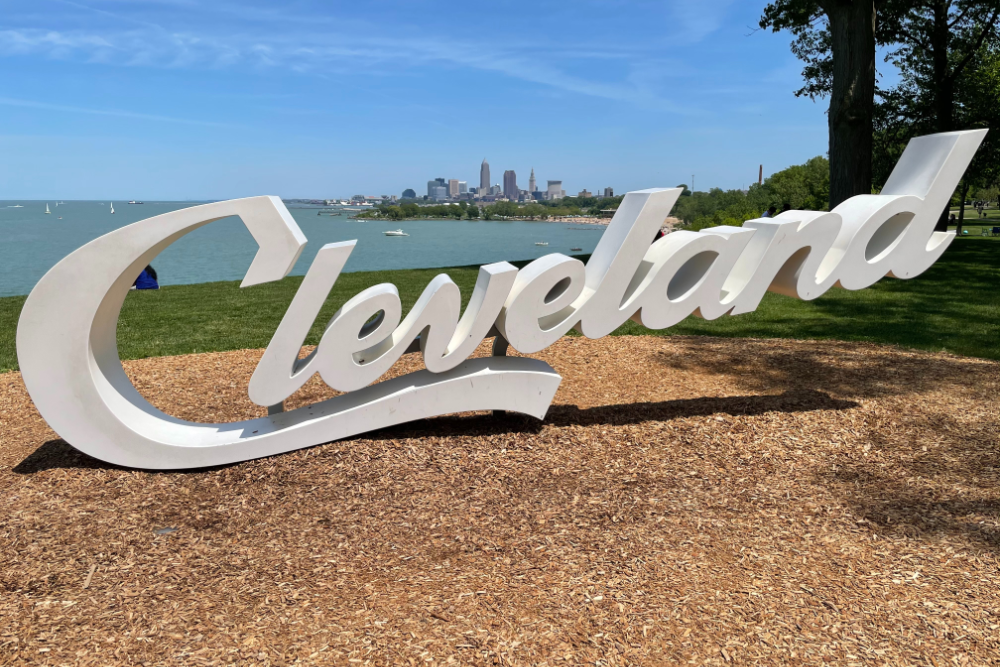 Find out why Cleveland rocks during Digipalooza '23
updated August 9, 2023
It's August 9, which means it's officially Digipalooza day! We can't wait to see all of you over the next few days as we move forward together, attend valuable sessions with inspirational librarian panelists, knowledgeable industry experts, captivating speakers and your OverDrive team. At the end of this week, you'll come away with useful insights, best practices, and proven success stories that will enable you to create actionable plans to take back to your library.
Things to do in Cleveland during Digipalooza '23
We might be biased when we say Cleveland is the best city in the world. But that's only because there are so many amazing things to do and see, and we want to make sure everyone knows it. Read on for some ideas on making the most of your time in the Land.  
Get up and go with some local joe
Whether you get in Tuesday night or early Wednesday morning, you're going to need some caffeine to get you started! Consider grabbing a cup at one of our many independent coffee spots including Rising Star or Phoenix Coffee. We even have our own cat café in the Tremont neighborhood!  
Naming the best donuts in the city is about as divisive as east side vs. west side of the Cuyahoga River. But if you want to add a sweet treat to your coffee, consider Brewnuts, Goldie's, Jack Frost, Bigmouth, or the Vegan Doughnut Company (but get there early – these doughnuts are popular even with non-vegan crowds!). Bagels more your thing? We have you covered with Bialy's, Cleveland Bagel Company, Cocky's Bagels, or my personal favorite, the bagels at Christopher's Bakery in the West Side Market. 
Then it will be time to head to our Blue Sky Campus for a tour of the OverDrive Cleveland offices and a complimentary lunch provided by local food trucks. 
Grab a bite to eat
Meals are included with your Digipalooza '23 registration and we've taken care to prepare menus to meet a variety of dietary needs, but as Cleveland is home to some incredible restaurants, we would be remiss if we didn't at least mention a few of our favorites. Cleveland's own Iron Chef Michael Symon has BBQ at Mabel's while Edwins owner Brandon Chrostowski was a 2023 James Beard Award finalist.
Explore the city
In recent years, Cleveland has gone through an incredible revitalization. After sitting in sessions all day, stretch your legs by taking a quick walk to Public Square, a large, outdoor green space in the heart of downtown Cleveland. 
Also within walking distance are the Cleveland Public Main Library and the Rock and Roll Hall of Fame. You could even catch a performance of SIX the musical at our beloved Playhouse Square, the largest performing arts district in the country outside of New York City.  
If baseball is more your thing, the Cleveland Guardians will be playing at home Wednesday and Thursday, but after that they are headed to Florida. Either way, you can visit the monumental Art Deco Guardians of Traffic on the Lorain-Carnegie Bridge that inspired our baseball team's new name. 
Looking for more things to do in Cleveland?
Stop by the Information Desk at Digipalooza '23 for a list of local museum and other sights of interest.
Tags In
Browse blog and media articles