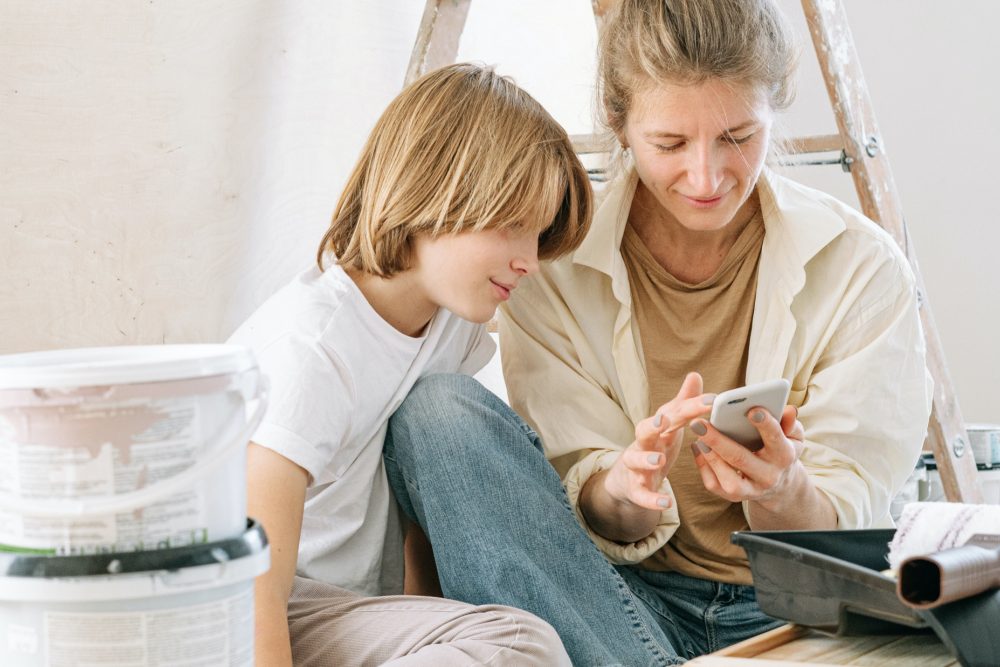 Empower your patrons with power tools: DIY resources to add to your digital library today
By Jill Grunenwald, Marketing and Communications Specialist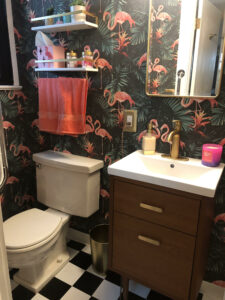 Back in March I decided I wanted to remodel our guest bathroom entirely by myself. Had I ever used a power tool before? LOL no. Had I ever hung wallpaper, let alone hung drywall? Haha, hilarious. But as a librarian, I knew with a little bit of gumption and a lot of research (and a supportive spouse who found the wallpaper), I could create the flamingo mid-century modern-inspired bathroom of my dreams.
I'm an Elder Millennial, and my love for DIY is matched by the rest of my generation. According to research from the Farnsworth Group, a market research group for building and home improvement industries, about 73% of Millennials are DIYers.
Millennials also love public libraries. A survey from Pew Research found 53% of Millennials used a library or bookmobile in the previous 12 months. Another survey indicated Millennials know the library can help them learn new things in addition to finding reliable and trustworthy information. When it comes to home projects, that reliable and trustworthy information is incredibly important because the last thing I want to do is accidentally create major damage to my bathroom pipes when trying to install that new vanity sink.  
Of course, home improvement isn't limited to Millennials. Neither is love for the local public library. In fact, many libraries have Library of Things that allow patrons to borrow power tools and other home improvement items they can use alongside the DIY information they find at the library.  
No matter the demographics of the do-it-yourselfers in your community, here are some renovation resources to add to your digital library today. 
From flipping through a magazine to flipping houses
Scrolling through Instagram or TikTok for DIY inspo isn't for everyone. Magazines, on the other hand, provide beautiful Before and After photo spreads and tips and tricks any reader can appreciate, whether they are undergoing major restorations or looking for budget-friendly decorating ideas.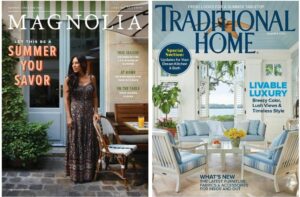 OverDrive Magazines are your solution for providing more magazines to more readers, including home and garden magazines like HGTV Magazine, Family Handyman, This Old House and more. Sold as an "all-in" plan, you pay one set price, and your readers can access over 4,000 magazine titles. No need to budget for individual titles or weigh the benefit of one subscription over another – they are all included!  
Any new magazines added during the duration of your subscription will also be added to your digital collection, at no additional cost to you. Recently we've added the popular Magnolia and Traditional Home to our magazine package. With unlimited simultaneous use and no circulation cap on magazine titles, patrons can enjoy every issue of every magazine and gain unlimited inspiration for home and life.  
Visit the Simultaneous Use section of the Shop tab in Marketplace to add OverDrive Magazines to your digital collection today.
A little something Extra
Any kind of home renovation or remodel can leave you with items you no longer want. This can be especially true when you purchase a home that has not been updated in at least 40 years (ask me how I know). 
Luckily, our Libby Extras Kovels can help. For over six decades, collectors have been turning to antiques expert Kovels for identification help, price guides, and more. Kovels even has tips on selling pieces if you're looking to turn your outdated items into someone else's treasure. (Or if you're curious to find out if the vintage Fiesta ware from your grandmother you eat dinner off of every night is worth anything.) 
I'm a visual learner, and when it came to updating my bathroom I watched a lot of video tutorials. Craftsy's collection of woodworking classes are fantastic for both beginners who are learning about the different types of saws or wood, to advanced techniques like constructing cabinets or custom built-ins. Craftsy also has a collection of home décor classes including furniture upcycling, how to make slipcovers for chairs and sofas, and quilting. 
To add Kovels and Crafsty to your digital library, visit Libby Extras under the Shop tab in Marketplace. To learn more about all of our Libby Extras visit the Resource Center.  
Home ownership? In this economy?
What about those members of your community who don't own but rent, and therefore can't make the same level of structural or permanent changes to their home? 
For those folks, consider pre-ordering Safe & Sound: A Renter-Friendly Guide to Home Repair by Mercury Stardust (out August 22). Mercury is a trans woman and professional maintenance technician and one of my favorite TikTokers. Safe & Sound includes guidance for over 50 simple home maintenance projects, chapters covering basic handy repairs, and advice tailored to renters to minimize permanent changes. 
I've learned so much from Mercury's TikToks, and even though I own a home I've already pre-ordered a personal copy of Safe & Sound. Preorder a copy for your library in Marketplace. 
Browse blog and media articles