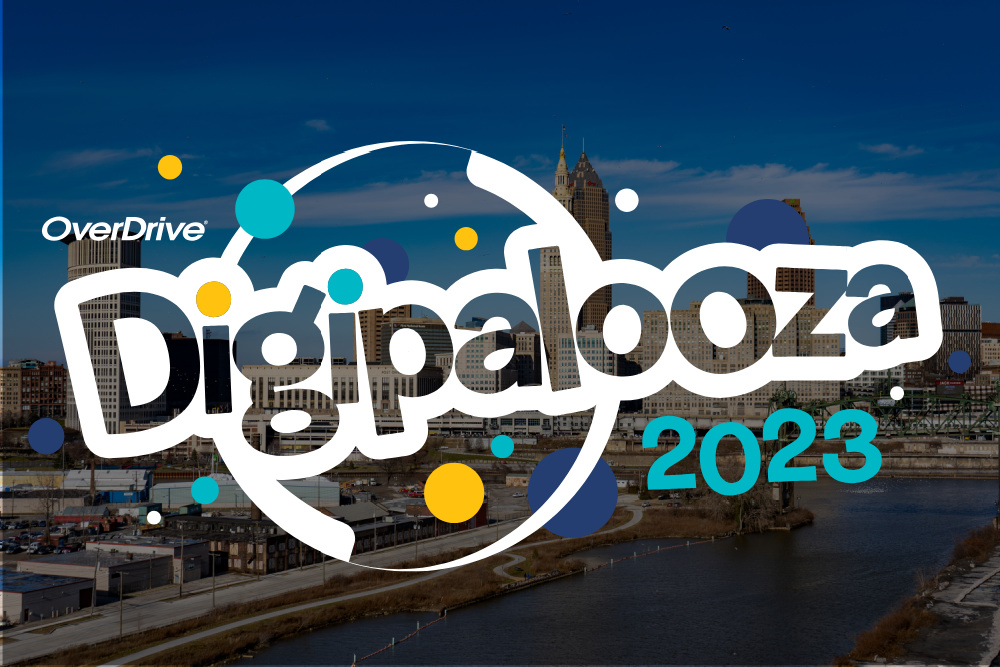 OverDrive welcomes hundreds of librarians to Cleveland for Digipalooza Day 1
Digipalooza '23 is here! Today was the first day of our international user group conference, and if today was any indication we are in for a great time the rest of the week. 
Digipalooza Day 1 highlights
The day started with an open house at OverDrive's Blue Sky Campus. Tours were given of our LEED-certified building, led by members of Team OverDrive. With stunning views of the Ohio valley, our facility is the hub for all product and tech innovations from OverDrive. 
After, attendees had lunch provided by local food trucks Cocky's Bagels and Barrio where they also got to mingle with OverDrive employees.

In the evening, there was a welcome reception outdoors sponsored by Zinio. This time allowed librarians and publishing industry professionals to network with peers and members of Team OverDrive in a beautiful outdoor setting with views of Lake Erie.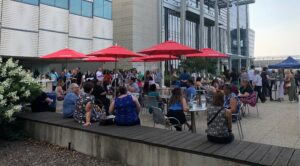 All week long, Digipalooza '23 attendees can also climb aboard the Digital Bookmobile and experience how the bookmobile helps new users experience their library's digital collection for the first time and show experienced users tips & tricks to enhance their experience. The Digital Bookmobile will also be open to the public on Thursday and Friday. Visit the Digital Bookmobile website to see the schedule and learn more.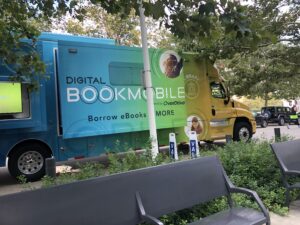 Looking ahead to Digipalooza Day 2
Thursday is a full day of sessions, networking, and more! We encourage Digipalooza '23 attendees to download the conference app if they haven't already to view the full event program, keep up with conference announcements, and connect with fellow attendees.
Tags In
Browse blog and media articles