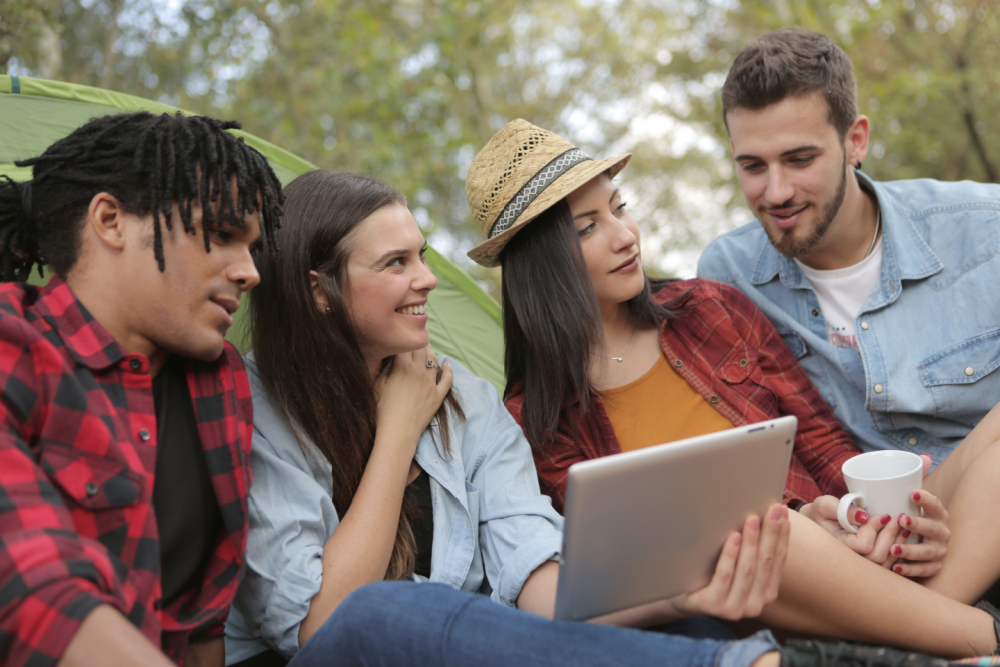 Finding my Happy Place as a Libby enthusiast
By Sydney Kalnay, Training Manager 
I was lucky enough to travel to New England this summer and last and participate in a series of workshops that were way outside my comfort zone. The details of that adventure is best left for another day, but what I want to focus on here is the reaction I got during the introductions when I said I worked for Team Libby.  
Anyone who knew Libby…knew Libby. Each person erupted in delight, praising their library's resources—digital, print, and in-person—and wanted to tell me, in great detail, how much they loved using Libby as a way to connect to their library 24/7.  
Those who had never heard of Libby were amused at the fervor, then intrigued, then lining up to ask me how to get started. I must have handled thirty phones in an hour, tapping on the friendly be-ribboned icon again and again to introduce folks to their new digital best friend. It was a great feeling. I'd love to pass on that feeling to you. If you have never heard someone shriek with joy that Happy Place was available on audiobook for them to borrow right away, I highly recommend the experience.  
My advice? Get as comfortable with Libby yourself so you can ignite the joy in someone else. One of my new friends didn't know about offline access, for example, another had no idea you could speed up narration in an audiobook. I was able to share my favorite tips and tricks after being a part of our Getting Started with Libby webinar, and it's my best recommendation for anyone looking to get more comfortable with Libby so they can help others enjoy.  
Getting started with Libby
And, lucky for me, you, or anyone who wants to feel like an expert with Libby, we have a session coming up on Wednesday, August 23 at 11 AM (ET). This simple, engaging session will spend 60 minutes demonstrating: 
How to browse and borrow ebooks and audiobooks.

 

Tips for customizing the experience.

 

Answers to frequently asked questions from end users.

 

Where to find Libby marketing and help resources.

 
Register today, get a Libby refresher, and then get a happy hit of dopamine when your patrons find themselves their next great read in Libby. 
Can't make the session live? Register anyway and we will automatically send you a link to the on-demand session in 24 hours.  
Happy reading! 
Browse blog and media articles