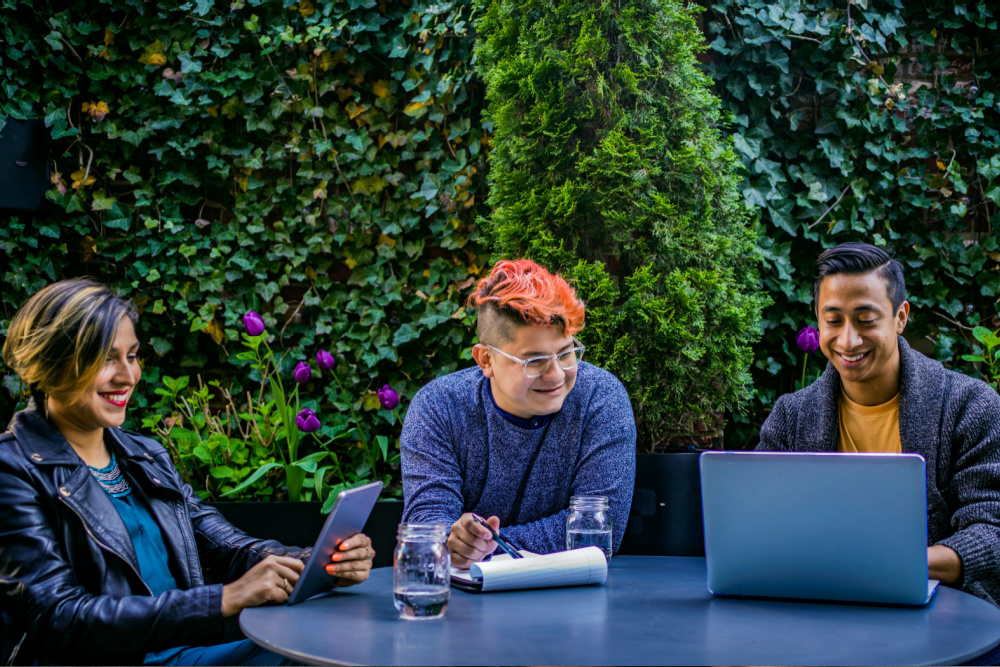 Favorite Titles from the Back to School Sale
By Meghan Volchko, Digital Content Librarian
Thinking about Back-to-School time always makes me a bit wistful. This year, I had the chance to bundle my own kiddo off to Pre-K, holding a sign declaring that the thing she is looking forward to most this year is "not napping," which A) is not the case for her pro-napping Pre-K room and B) is exactly the opposite of what I would be looking forward to…
If I had my own "first day of fall" board, I would certainly be saying that I'm looking forward to apple cider everything, watching football with my family, and getting cozy with a cat on my lap and a great book on my Libby app!
Here at OverDrive, we like to celebrate this season with one of our largest and longest sales of the year! Running through September 30th, the Back to School Sale takes 25-50% off titles for Kids, Teens, and Adults and is a great way to add new titles to your collection and stretch your budget on holds.
Here are some of my favorite titles from the Back to School Sale and which of your patrons will love them the most!
Books You Should Know About:
Sadie by Courtney Summers
Buy the ebook here
Buy the audiobook here
Give this to your patron who "only listens to podcasts."
From the Publisher:
An innovative audiobook production featuring more than thirty voices, Sadie explores the depth of a sister's love — poised to be the next story listeners won't be able to pause.
A missing girl on a journey of revenge and a Serial—like podcast following the clues she's left behind.
Sadie hasn't had an easy life. Growing up on her own, she's been raising her sister Mattie in an isolated small town, trying her best to provide a normal life and keep their heads above water.
But when Mattie is found dead, Sadie's entire world crumbles. After a somewhat botched police investigation, Sadie is determined to bring her sister's killer to justice and hits the road following a few meager clues to find him.
When West McCray—a radio personality working on a segment about small, forgotten towns in America—overhears Sadie's story at a local gas station, he becomes obsessed with finding the missing girl. He starts his own podcast as he tracks Sadie's journey, trying to figure out what happened, hoping to find her before it's too late.
Courtney Summers' Sadie is propulsive and harrowing and will keep listeners riveted until the last chapter.
My Fault by Mercedes Ron
Buy the ebook here
Give this to your patron who is always going on about #BookTok.
From the Publisher:
Fast-paced and sizzling with a forbidden enemies-to-lovers romance, My Fault is the first book in Mercedes Ron's Culpable trilogy. This suspenseful YA series untangles the threads of love, trauma, and secrets, perfect for fans of Ugly Love and After.
Seventeen-year-old Noah Morgan loves her quiet, normal life in Toronto. But when her mother returns from a cruise unexpectedly married to a billionaire and announces they are moving to L.A., Noah is suddenly shoved out of her comfort zone and into a glittering world of illegal street races, lavish pool parties, and spoiled rich kids.
And her new stepbrother Nicholas is the most spoiled of them all. Arrogant, aloof, and viciously attractive, Nick is everything she hates, especially when she learns his bad boy persona isn't just a façade. She's spent her life running from danger, and Nick is danger incarnate. Yet neither of them can prevent the powerful attraction that flares between them—enough to turn their worlds upside-down and tempt them beyond all reason.
But Noah's past may be even more dangerous than their forbidden romance. And if he wants her, Nick will have to decide if he's willing to risk everything.
Daisy Woodworm Changes the World by Melissa Hart
Buy the ebook here
Give this to your patron who has a dream or loves someone who does.
From the Publisher:
Thirteen-year-old Daisy Woodward loves insects, running track, and hanging out with her older brother, Sorrel, who has Down syndrome and adores men's fashion. When her social studies teacher assigns each student an oral report and project to change the world for the better, Daisy fears the class bully—who calls her Woodworm—will make fun of her lisp. Still, she decides to help Sorrel fulfill his dream of becoming a YouTube fashion celebrity despite their parents' refusal to allow him on social media.
With the help of her best friend, Poppy, and Miguel—the most popular boy in school and her former enemy—Daisy launches Sorrel's publicity campaign. But catastrophe strikes when her parents discover him online along with hateful comments from a cyberbully. If Daisy has any hope of changing the world, she'll have to regain her family's trust and face her fears of public speaking to find her own unique and powerful voice.
This Delicious Death by Kayla Cottingham
Buy the ebook here
Buy the audiobook here
Give this to your patron who has a strong stomach.
From the Publisher:
This summer is going to get gory. Two years ago, a small percentage of the population underwent a transformation known as the Hollowing. Those affected were only able to survive by consuming human flesh. The people who went without quickly became feral, turning on their friends and family. Luckily, scientists were able to create a synthetic version of human meat that would satisfy their hunger. As a result, humanity slowly began to return to normal. Cut to Zoey, Celeste, Valeria, and Jasmine, four hollow girls living in Southern California. As a last hurrah before graduation, they attend a musical festival in the heart of the desert. They have a cooler filled with seltzer, vodka, and Synflesh … and are ready to party. But on the first night of the festival, Val goes feral and ends up killing and eating a boy in one of the bands. As other festival guests start disappearing around them, the girls soon discover someone is targeting people like them. If they can't figure out how to stop it, and soon, no one at the festival is getting out alive.
Promise Boys by Nick Brooks
Buy the ebook here
Buy the audiobook here
Give to your patrons who know not to jump to conclusions.
From the Publisher:
The Urban Promise Prep School vows to turn boys into men. As students, J.B., Ramón, and Trey are forced to follow the prestigious "program's" strict rules. Extreme discipline, they've been told, is what it takes to be college bound, to avoid the fates of many men in their neighborhoods. This, the Principal Moore Method, supposedly saves lives.
But when Moore ends up murdered and the cops come sniffing around, the trio emerges as the case's prime suspects. With all three maintaining their innocence, they must band together to track down the real killer before they are arrested. But is the true culprit hiding among them?
Ab(solutely) Normal by Mercedes Acosta, Tamika Kanton-Donegal, Anna Drury, et al.
Buy the ebook here
Give to your patrons who know there's no such thing as "normal."
Sixteen extraordinary authors subvert mental health stereotypes in this powerful and uplifting mix-genre collection of fiction. A boxer whose strength is tested more outside the ring than in it. A hiker who develops magical powers when her serotonin is finally balanced. A teen activist wrestling with protest-related anxiety and PTSD. A boy whose uncontrollable tears help enable another's healing … In this inspiring, unflinching, and hope-filled mixed-genre collection, sixteen diverse and notable authors draw on their own lived experiences with mental health conditions to create stunning works of fiction that will uplift and empower you, break your heart and stitch it back together stronger than before. Through powerful prose and verse, the characters in this anthology defy stereotypes and remind readers that living with a mental health condition doesn't mean you are defined by it.
Lists of interest for those shopping the Back to School Sale:
---
Must-Watch Films:
My Name is Pedro, 2021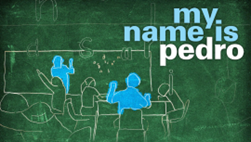 Watch on Kanopy here.
Show the patron who wants to lift everyone up.
From the Studio:
MY NAME IS PEDRO is an essential and timely reminder of the importance of great educators that exist within the infrastructure of our country's public education system. This award-winning film, from first time director Lillian LaSalle, explores the seemingly impossible journey of South Bronx Latino educator and maverick, Pedro Santana, a former "special ed" student, whose mantra is – every kid can learn despite their circumstances. A New York Times profile of his "Out Of The Box" teaching techniques, thrusts him into the spotlight, which creates great opportunities for change but also has its downside – public school politics which, despite the cries of students and parents alike, threaten to take him down. A documentary with unpredictable twists and turns, it harnesses a compelling message of optimism, hope and tragedy.
Dream Big, 2015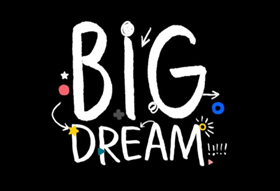 Watch on Kanopy here.
Show to the patron who wants to break through glass ceilings.
From the Studio:
This film follows the intimate stories of seven young women who are breaking barriers and overcoming personal challenges to follow their passion in science, math, computing & engineering (STEM) fields.
Through video diaries and verite moments, each of these girls defy the stereotype of what it means to be an over achieving woman in the fields of technology. From small town Iowa to the busy streets of the Middle East, Big Dream immerses viewers in a world designed by the next generation of girls.
Music and the Brain, 2015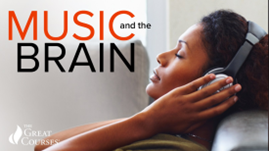 Watch on Kanopy here.
Show to the patron who wants to never stop learning.
From the Studio:
Music is an integral part of humanity. Every culture has music, from the largest society to the smallest tribe. Its marvelous range of melodies, themes, and rhythms taps into something universal. Babies are soothed by it. Young adults dance for hours to it. Older adults can relive their youth with the vivid memories it evokes. Music is part of our most important rituals, including those marking birth, weddings, and death. And it has been the medium of some of our greatest works of art.
---
A Little Something Extra:
Support your community by adding Libby Extras to your collection! Today I'm highlighting Method Learning – Test Prep.
Method Learning – Test Prep provides users with comprehensive self-paced lessons and resources that help students prepare for, and score higher on, the SAT and ACT. Your community will appreciate offering this great resource for them to get ready for this important part of college prep for every student.
Test run Libby Extras to see how each service can entertain and educate your patrons.
I hope that this gives you a better idea of what the Back to School Sale has to offer you and your patrons! Your Digital Content Librarian team is always here to help you with any questions that you have about the sale, the titles in it, and/or how you can take advantage of these great savings, so reach out to your DCL or your Account Manager if you need assistance!
Tags In
Browse blog and media articles