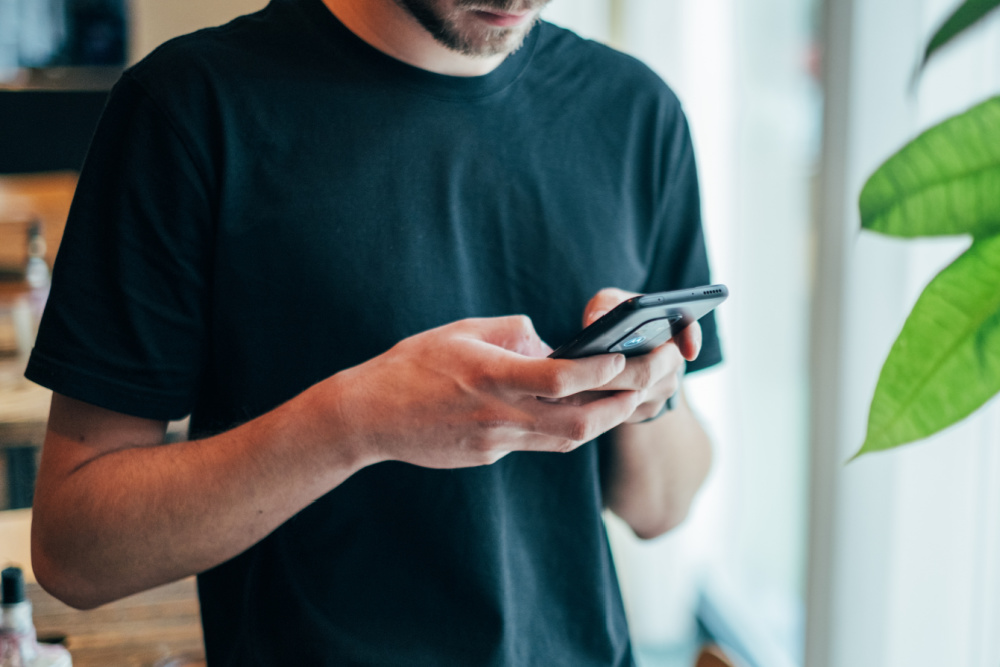 Shopping tips for the end of the year
By Cindy Orr, Digital Collection Advisor
Twice a month, our team will assemble a thematic one-stop-shop collection of books, films, lists, and Libby Extras to provide a more seamless shopping experience. This week's theme is buying at the end of the year. Here are some tips and things to keep in mind when you are finalizing your shopping for the year. 
Buy more digital titles
Staffing is light during the holidays. Don't order tons of physical items just when tech services staff are planning to take time off. Consider buying more digital titles. 
End of the year buying is unique in that December is a time of the year when many staff members take time off. It's also a time when you may have extra money available to buy titles, either because you were careful during the year and saved some of your funds, or because management freed up unspent money from other categories and added it to the collection development budget.
On the other hand, if you're short of money:
Consider reviewing your standing orders if you still have them in your library. Do you really need to automatically receive the reference books you have on automatic renewal? Now is the time to review your lists of subscriptions and standing orders, and consider cancelling some. Any funds from cancellations can be  transferred into your circulating collection budget.
 If it's possible, close old open purchase orders. This can free up a few dollars here and there and that can really add up. Say you ordered a hundred books on one PO and 99 of them came in, but one did not, so the PO is still open. If you close it, the unspent dollars you encumbered with that one book will go back into your account.
Spend your OverDrive content credit. If you have a credit with us…use it up!
Spend wisely
Spending more on ebooks and digital audiobooks in the 4th Quarter also makes sense because you'll have more titles available for those patrons who receive a new device as a gift and are looking for something to read. This unusual digital demand  over the holidays has been a phenomenon observed for many years now. The trend may continue, especially in buying a device for grandma or great grandpa. 
Okay, hopefully we've convinced you to buy more digital before the end of the year. What should you buy? 
Buy what you missed
Do you have all the best books of the year? 
Click Here: Best Books of 2023 So Far 
Our Share of Night

by Mariana Enriquez
Buy the ebook here
Buy the audiobook here
One of the finest books of 2023. 

 

"A masterpiece of literary horror."—

Publishers Weekly

(starred review)

 

"One of Latin America's most exciting authors."—Silvia Moreno-Garcia
Did you skip some of the really great books because they're expensive? 
Click Here: Intriguing but Costly Books 
Invincible Universe Compendium One

by Robert Kirkman

, Tod

d Nauck
Buy the ebook here
The best superhero universe in the universe!

 

From visionary creator Robert Kirkman (

The Walking Dead

)

 

Atom Eve! Rex Splode! Brit! Best Tiger! This collection reveals the secret history of Invincible's closest allies, as well as the formation of a brand-new Guardians of the Globe team to fight the largest gathering of supervillains ever: The Order.

 
Buy for Q1 2024
Depending on your library's policies, you may not be able to begin buying on January 1, 2024. Buy preorders now so that they come in on street date even though you can't place orders until the new budget is approved.
  Click Here: Top Titles of January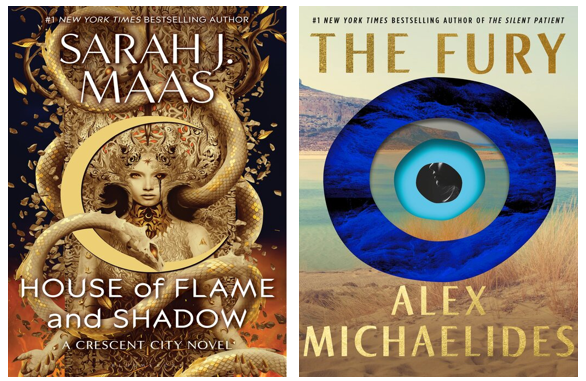 House of Flame and Shadow

b

y Sarah J. Maas
Preorder the ebook here
Book Three in the sexy, action-packed, global bestselling Crescent City series. 

 

Sarah J. Maas's books are incredibly popular.
The Fury

by Alex Michaelides
Preorder the ebook here
Preorder the audiobook here
January title by the author of

The Silent Patient

and

The Maidens

has a one million copy print run. 

 

When a reclusive former actress invites friends to celebrate Easter on her private Greek island, the festivities are disrupted by murder.

 
---
Click Here: Top Titles of February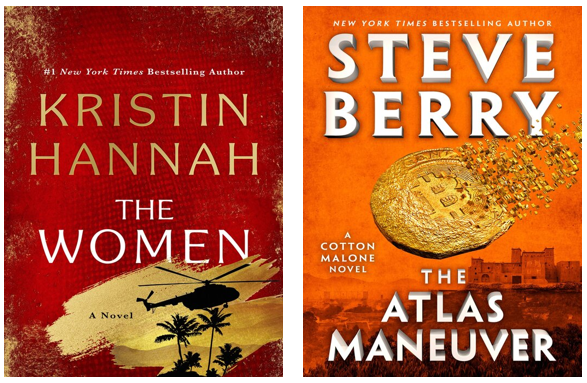 The Women

by Kristin Hannah
Preorder the ebook here
Preorder the audiobook here
A richly drawn story of a memorable heroine: a young woman nurse serving in the Vietnam War.

 

#1 New York Times bestselling author of

The Nightingale

and

The Four Winds.

 
The Atlas Maneuver

by Steve Berry
Preorder the ebook here
Preorder the audiobook here
Cotton Malone #18.

 

Bestselling author Berry is back with an adventure involving lost treasure from WWII.

 
---
Click Here: Top Titles of March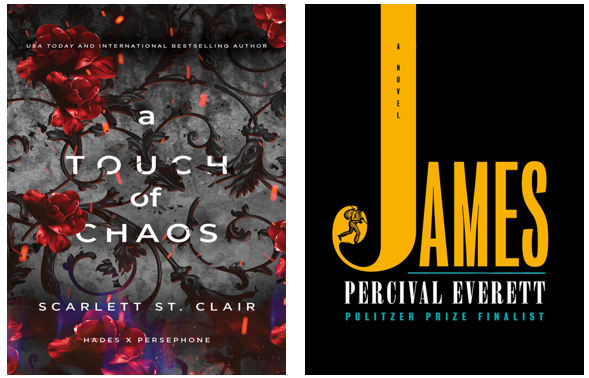 A Touch of Chaos

by Scarlett St. Clair
Preorder the ebook here
Preorder the audiobook here
Fourth and final installment of the bestselling Hades and Persephone saga that began with

A Game of Fate. 

 
"Addictive and binge worthy.

 
James

by Percival Everett
Preorder the ebook here
Preorder the audiobook here
Ann Patchett predicts that this title coming in March will be the big book of 2024.  

 
By the Pulitzer Prize finalist and multi-award-winning author. 

 

A retelling of

Huckleberry Finn

from Jim's point of view.
Buy more diverse and banned books
Diverse and banned books are circulating well now. Have you bought enough in these areas? 
F

ill holds
Buy in the new MACU format which allows for extra copies without much more expense
Buy inexpensive titles. Sort your holds by price and buy the cheapest ones
Click Here: Popular MACU Titles
Build your collection
Do you have math books for all levels? Do you have a history of every country? Books on all common diseases? 

 

See what subjects and genres circ well in your library, buy more of that.
 If you're interested in exploring more titles that center around the end of the year, you can explore our Homemade for the Holidays list.  
Must-watch films
You could also use some last-minute funds to try out a Kanopy Plus Pack. These are curated collections of hundreds of movies, documentaries, and series that are available for a single price and offer your patrons unlimited, simultaneous use for a year. Three popular Plus Packs are Easy Watching, Episodic, and British Cinema and TV. Here are just a few titles available in Plus Packs.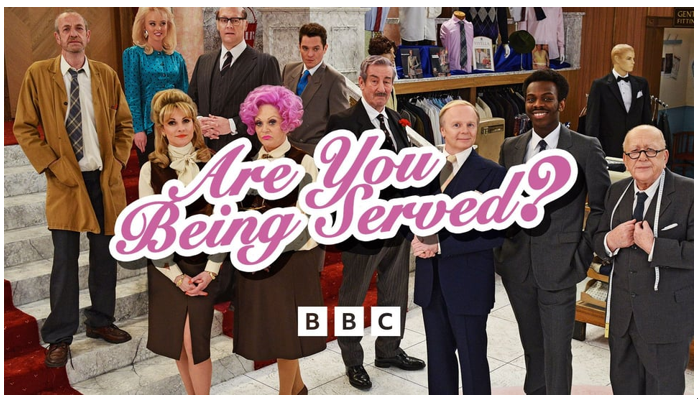 Are You Being Served?

2016
Watch on Kanopy here
Enjoy this quintessential British comedy! 
From the studio: It's 1988, but the staff of London's Grace Brothers department store seem to be stuck in another era. Mr. Rumbold hasn't realized he needs to plug his computer in to make it work, Captain Peacock doesn't know his Levi's from his Lee's, and if Mr. Grainger were any more relaxed he'd need a defibrillator. The original ARE YOU BEING SERVED? was a hit around the world, running for ten series from 1972 to '85. Written by National Television Award-winner Derren Litten, this one-off special brings some of situation comedy's most memorable characters back to life with an all-star cast.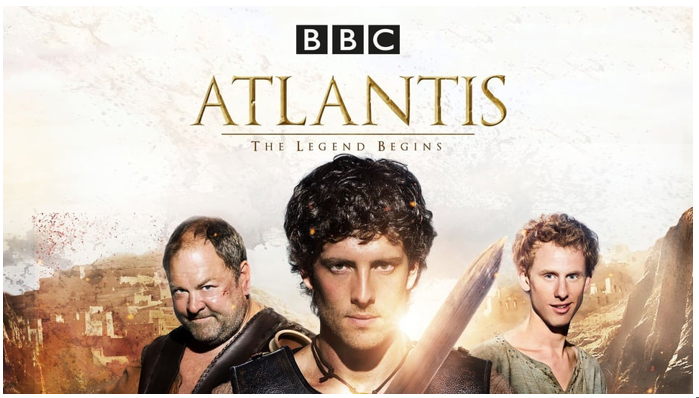 Atlantis
, 2013
Watch on Kanopy here
Fun Greek mythology for the whole family to enjoy! 
From the studio: Ancient Greek myths and legends are brought to life for a new generation in this thrilling fantasy drama. Ripped from his present-day search for his father, Jason wakes up on the shores of a strange land. A wondrous place; a world of bull leaping, of snake haired Goddesses and vast palaces – this is the lost city of Atlantis. As Jason searches for the truth about his father he embarks on an epic adventure which sees him brush shoulders with Medusa, come face to face with the Minotaur and even do battle with the dead.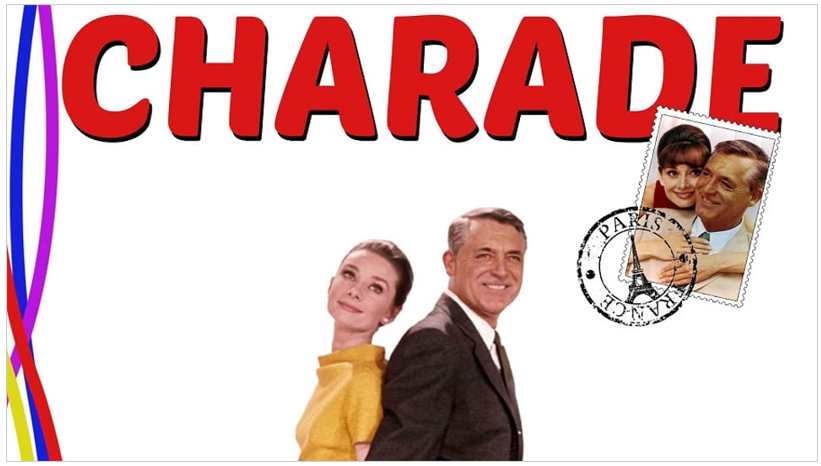 Charade

, 1963
Watch on Kanopy here
Classic Cary Grant and Audrey Hepburn romantic mystery that's as riveting today as ever. 
From the studio: In this equally thrilling and romantic classic, Regina Lampert (Audrey Hepburn) falls for the dashing Peter Joshua (Cary Grant) while on holiday in the French Alps. Her newfound romance is interrupted, however, upon her return home, when it is revealed that her husband hasbeen murdered. Regina and Peter soon find themselves pursued by her husband's World War II cronies, Tex (James Coburn), Scobie (George Kennedy) and Gideon (Ned Glass), who are after the quarter of a million dollars the quartet stole while behind enemy lines.
A

little

Extra something
Support your community by diversifying your Libby offerings with Libby Extras. This week, we're highlighting Qello Concerts.
Qello has the world's largest collection of full-length concerts and music documentaries which can be streamed on-demand to just about any digital device. Search for holiday and Christmas music to help get you into the mood for the end of the year. 
Test run Libby Extras to see how each service can entertain and educate your patrons. 
Thank you for joining us on this week's round up of end of year buying! Reach out to your Digital Content Librarian or Account Manager for more information on how to provide the best content for your community. 
Tags In
Browse blog and media articles