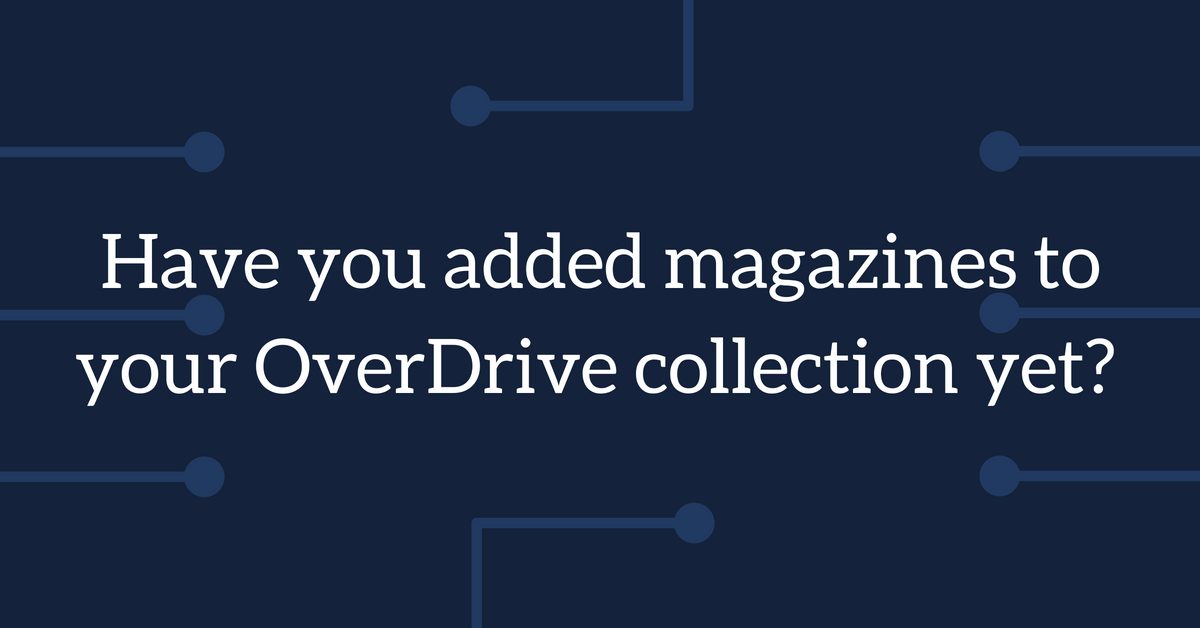 We've doubled the size of our magazine collection

We announced in June that magazines would once again be available to add to your OverDrive digital library with an initial collection of 50 popular titles. These titles can be curated just like any other list in your collection, and readers can borrow them right in Libby without needing to download any other apps or services. The initial reaction was overwhelmingly positive, as tens of thousands of magazine checkouts have been racked up (pun intended) with thousands more occurring every day.
Building on this instant success, we're excited to announce that we've now doubled the size of the offerings you'll find in Marketplace. You now have the ability to choose from nearly 100 magazine titles for your patrons. The full collection of magazines are offered for simultaneous use, and you can purchase in yearly subscription plans of 25, 50 or 75 titles. There are no circulation caps on these magazines.
In these packages, you'll find popular selections including Cosmopolitan, Clean Eating, OK!, O, The Oprah Magazine, Newsweek, WellBeing, Bloomberg, Crochet!, Hot Rod and countless other selections sure to interest readers from every corner of your community. Visit our Sim Use page in Marketplace to see the full list of title options.

With magazines from OverDrive, there are no hidden costs, no budgets to monitor and instant integration with your eBook and audiobook collection that only OverDrive can provide. These always-available titles are a perfect way to improve value to your readers as well as significantly increase your circulation. If your library is currently offering digital magazines, now is the perfect time to purchase them through OverDrive, the service your readers are visiting every day for their digital reading.
*If you don't see the option to add magazines to your collection contact your OverDrive Account Manager about their availability for your library.
Browse blog and media articles