How libraries can spend less and circ more (Part 2/3)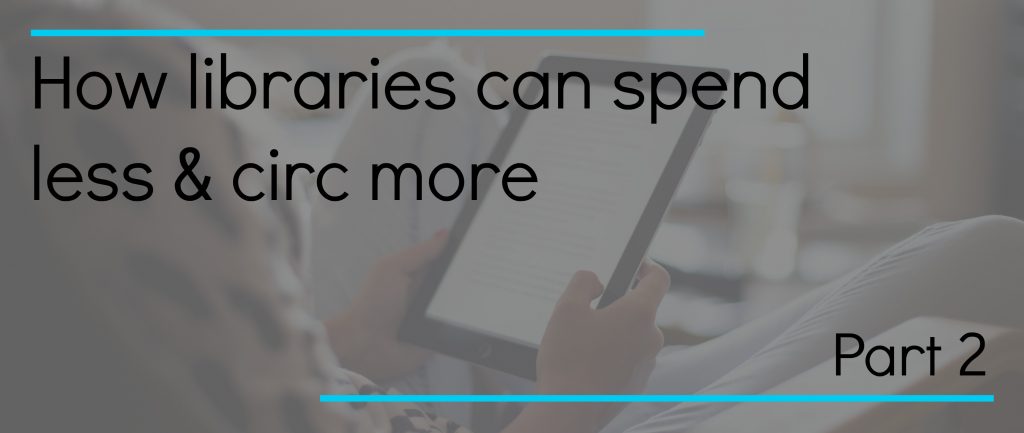 By: Karen Estrovich, Regional Manager, North America Public Library
When we introduced this series last week, we reviewed some of the impressive stats behind the dramatic increase in demand on libraries' digital collections. How can you manage this growing popularity on a budget?
Curate, curate, curate
After talking with our library partners about meeting demand, merchandising and curation best practices, we're excited to share a checklist to help you accomplish just that:
Curate mid- and back-list titles. You've built up a deep catalog, so show it off!
Move holds from dead copies to live copies. From Kady Ferris at the Multnomah County Library (OR):
"Sort your Current Waiting List report by ratio highest to lowest and scroll through looking for high holds titles no longer for sale, then search to see if a new edition is already in your collection or available to buy. Don't forget to weed the dead copy; your patrons don't know that you can't get more copies of it and holds will inevitably build again."
Curate "Available Now" Simultaneous Use content.
Ensure all your homepage curated collections are set to "Show all titles, but show available first."
Highlight one Simultaneous Use title daily or weekly. The Ohio Digital Library's Anne Kennedy is paving the way for maximizing Simultaneous Use content. Since implementing Simultaneous Use along with other tools, the Ohio Digital Library increased checkouts by more than 820,00 from 2017 to 2018! Anne says: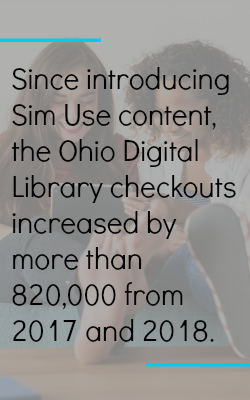 "I wanted a way to ensure that patrons had something to read while they were waiting on the latest bestseller. We had traditionally been spending money on titles with high numbers of holds on them, but nothing was improving. In fact, as our circulation had grown, our wait times have inched upwards. Our OverDrive Account Manager and I decided to feature titles from previously purchased Simultaneous Use packages. Beginning in late 2017, we began to feature a different Simultaneous Use title daily. Similar to Big Library Read, the featured titles appear at the top of our OverDrive site. Patrons' interest in these featured titles has been overwhelming. The top three checked-out titles in November 2018 were all featured titles. One of them, The Broken Ones by Sarah A. Denzil, checked out 1,228 times total! I encourage libraries to look at the Simultaneous Use packages. Customize your Simultaneous Use packages to include titles which will immediately fill holds and then feature those titles. You will be surprised how enthusiastically your patrons check them out."
In Part 3 of this series next week, we'll cover the rest of the checklist, including the genre that's delivering libraries up to five times the average circ/spend efficiency.
About the author:
Karen Estrovich has been working with libraries and digital lending for 14 years. The Regional Manager of the North America Public Library division of OverDrive, she has partnered with libraries of all sizes across the country to expand their digital reach to their community.
Browse blog and media articles