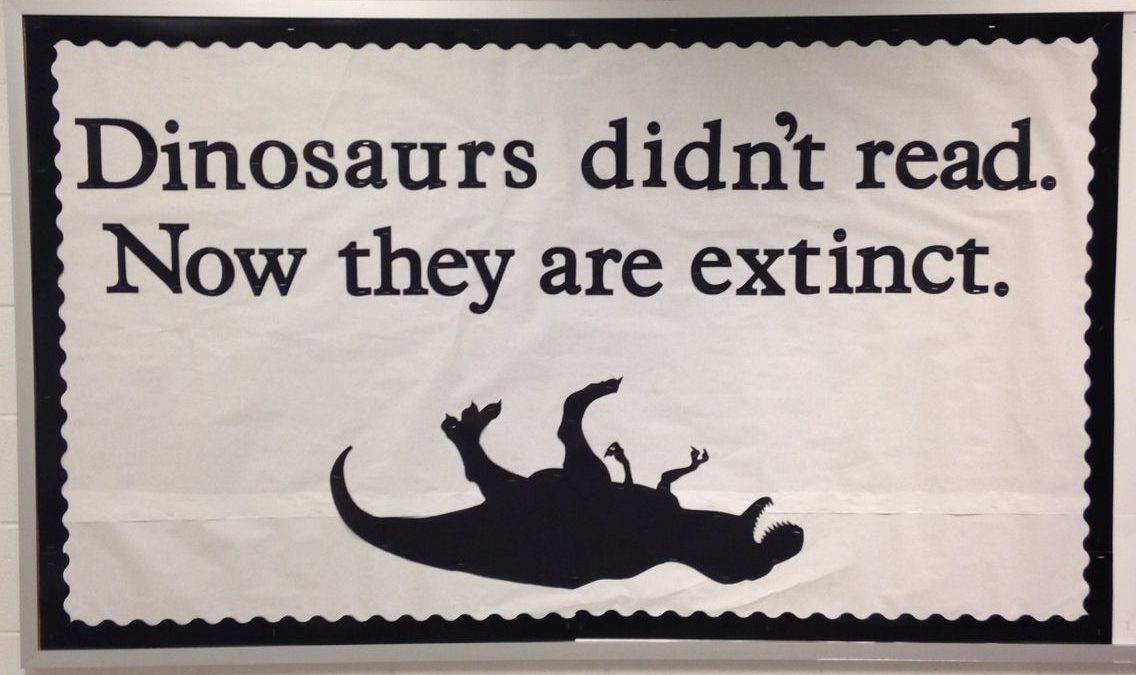 Promotional ideas for your bulletin boards
By: Christina Samek, Outreach Specialist.
I am still recovering from all the amazing ideas featured in OverDrive's School Stars promotion. Schools delivered in all categories: social media, video, creativity, originality, student participation and visual display. The visual display category was especially inspiring because it's effective, fun, low tech and easy enough for everyone to try! Don't know where to start? That's okay! We have a bulletin board kit available on the Resource Center to help you.
Need a little inspiration? Here's how some of our partners showcased the Sora student reading app to their school communities. Prepare to be inspired!
Word art
Forbes Elementary School, American Fork, Utah
The word art that wraps around Media Specialist Kate Chavez's circulation desk at Forbes Elementary School contains over 100 first lines from children's and middle grade books. Chavez challenges her students to find a first line they are interested in and go search Sora to see if the book is available. They then can show her the book checked out or placed on hold for a small prize!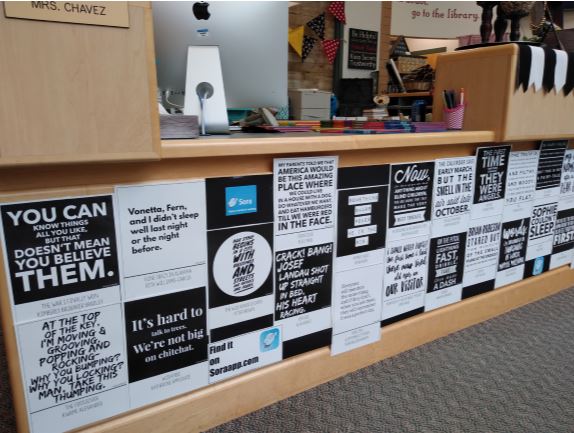 Visual how-to
Silver Creek Middle School, Kensington, Maryland
Media Specialist Trayce Diskin notes her centrally located display keeps Sora on the brain AND hand with helpful, instructional takeaways (available in the Resource Center). The enlarged screenshots give students a great visual of the content and experience they can expect in Sora.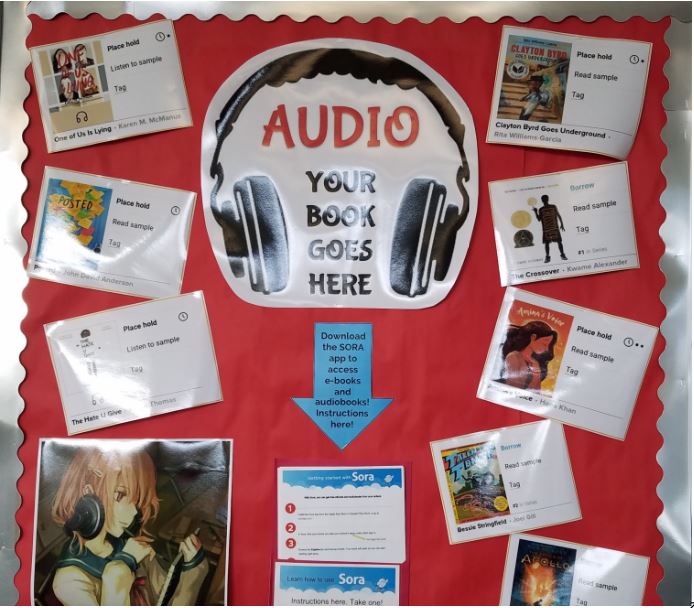 Aiming high
Mahone Middle School, Kenosha, Wisconsin
Librarian Diane Hilbrink keeps it simple but engaging by encouraging students "to reach for the stars" and check out an ebook. Per Hilbrink, it gets the job done as the display has generated a lot of interest in their digital collection.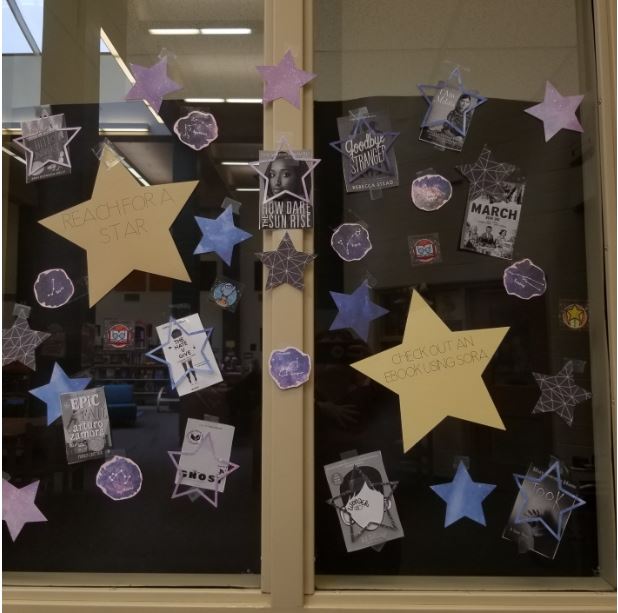 Feature holidays and themes
Rio Rancho Middle School, Rio Rancho, New Mexico
Media Specialist Tiffany Bem tied the themes of Teen Tech Week and Women's History Month together – and showcased Sora while she was at it – in these engaging and highly creative displays!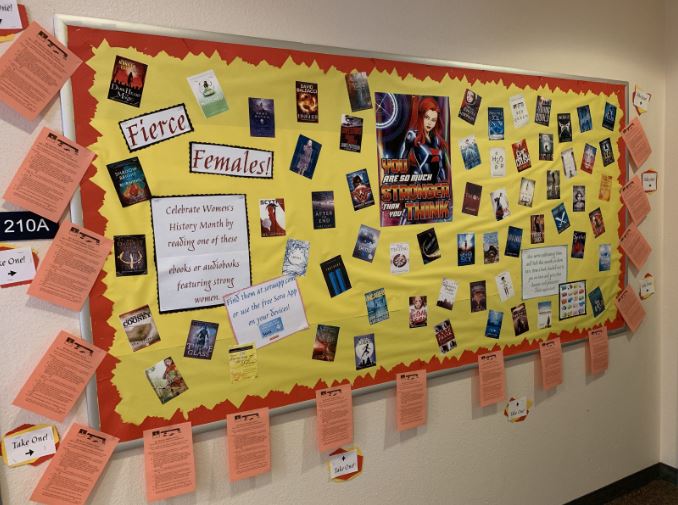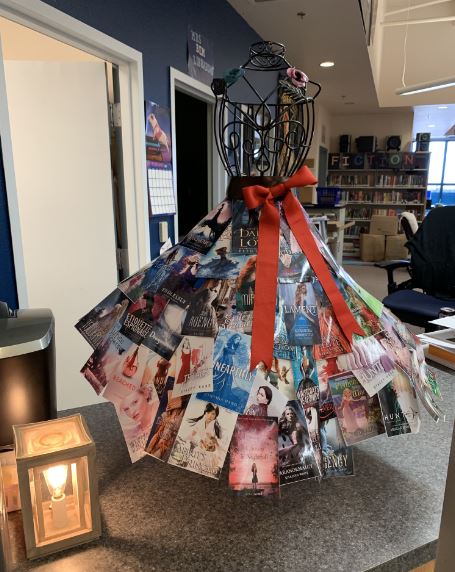 All about Sora
Charlotte High School, Punta Gorda, Florida
Charlotte High School Media Specialist Tara Cain made sure her students wouldn't forget the Sora mascot or that it meant access to free ebooks and audiobooks! Along with a giant phone screen showcasing what the students could expect in Sora, she went the extra mile to showcase some of her collection. Notice the hearts and items from the Resource Center's Teen Romance Kit? Those are her collection's YA romances! See the sports memorabilia? Those are her sports-centered titles to attract the often-elusive male readers! She included some audiobook love, as well. Bravo!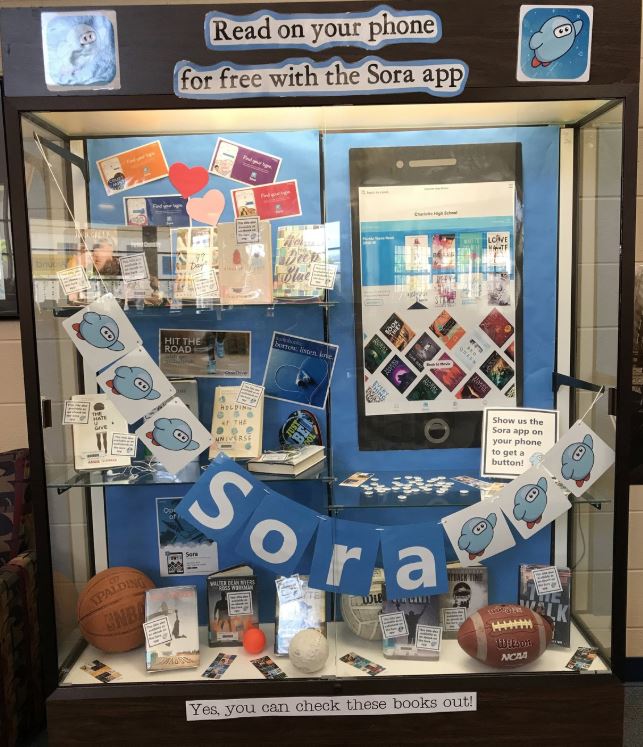 Highlight content
Butler School District R 5, Butler, Missouri
Carol Hayes, a librarian at Butler High School, highlighted nearly two dozen YA titles exclusively available on Sora at the school using the title jacket covers and some marketing materials from our very own Resource Center!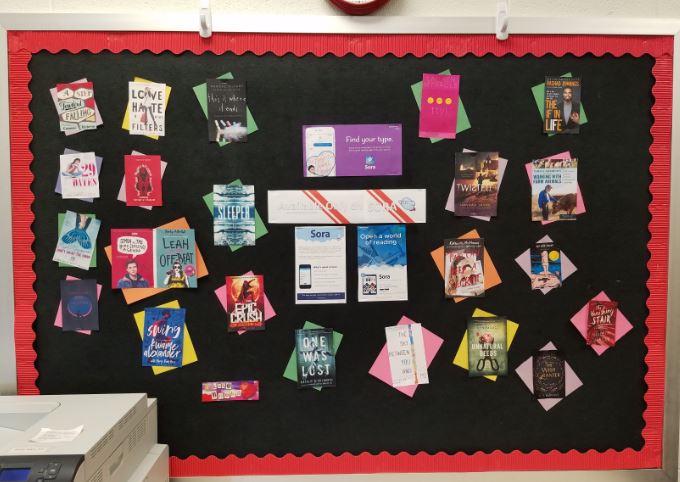 Promoting mobility
Marshall Public Schools, Marshall, Wisconsin
Library Media Specialist Beth Hennes gave her teens a very creative and literal interpretation of Sora as a "library in your pocket."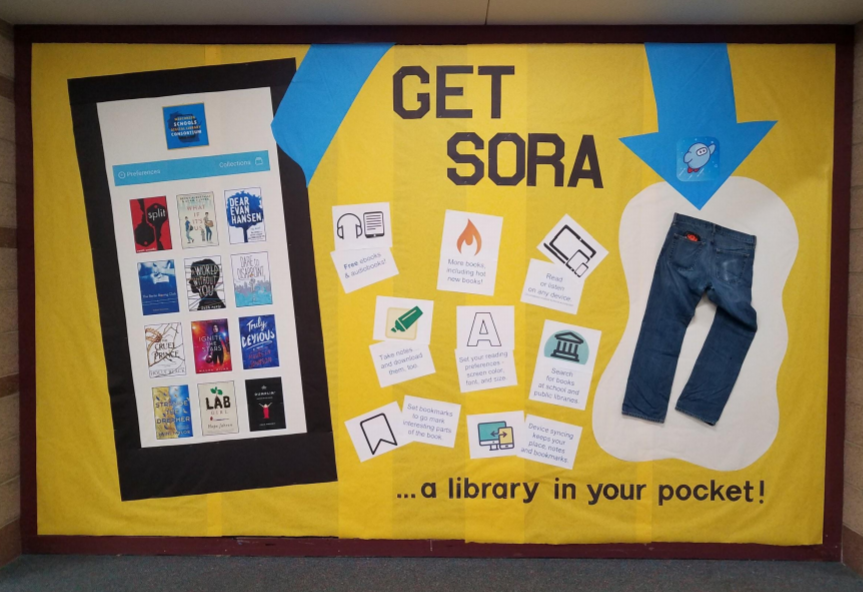 Not an eye-Sora in sight on these displays!
If you have any questions or need marketing assistance, please reach out to your Account Team today.
More promotional ideas
Looking for more promotional ideas? Check out the OverDrive Resource Center, or get inspired by ideas from our School Stars winners through the years!
Browse blog and media articles