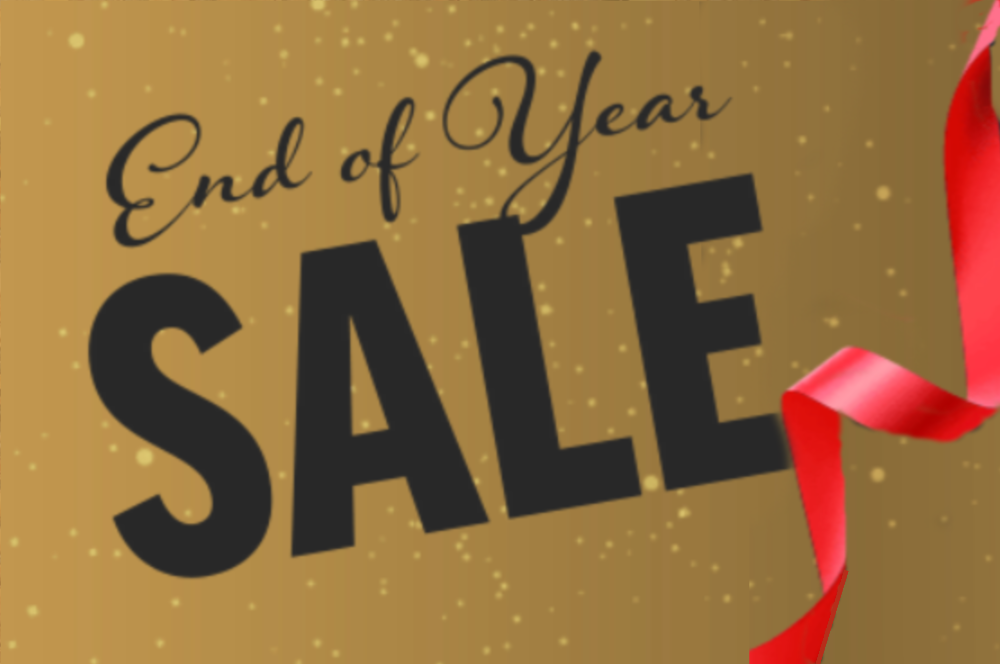 Say hello good buy with our End of Year Sale
By: Jill Grunenwald, Marketing and Communications Specialist
There are six weeks left in 2019, and you might be thinking about all those things you want to do before the decade ends. Maybe you want to take up a new hobby, travel to some exotic location or finally start writing that novel (that said, there is still time to join NaNoWriMo!).
But with the end of the decade also comes the closing of another year, and we want to help you have some 2020 foresight by being prepared for the new year.
Over the years, we've noticed that our library partners consistently see a significant jump in new patron growth between the old year and the new. Between December 2018 and January 2019, there was a 35 percent increase. Most of this can be attributed to new devices that readers receive over the upcoming holiday season (or buy for themselves during a Black Friday sale!). That's a huge hike in patron activity, and in order to convert those new OverDrive users to frequent OverDrive users, it's important to make sure your digital collection is ready. This is especially true for our partners who have their fiscal year ending soon. We know that not all 2020 budgets will be ready right away, so we encourage you to start shopping now to make sure your digital collection is full of a wide variety of titles to meet the demand that's sure to come in the coming weeks.
Our End of Year Sale is the perfect time to start stocking up on titles to make sure your digital collection is fresh for both old users and new. With over 150,000 titles on sale up to 50 percent off, it might seem a bit overwhelming, which is why we've prepared some lists for you to shop. You can shop by audience, format, genre, subject and more. Check the 2019 releases list for the hottest titles or go beyond the bestsellers to dig a little deeper. Save big with ebooks under $15 and audiobooks under $30. Want to be strategic in your buying? Shop sale titles your patrons have on hold or see what titles you may have missed and don't currently own.
As you're saying goodbye to 2019, be sure to say hello to the wonderful savings available in our End of Year Sale.
Tags In
Browse blog and media articles