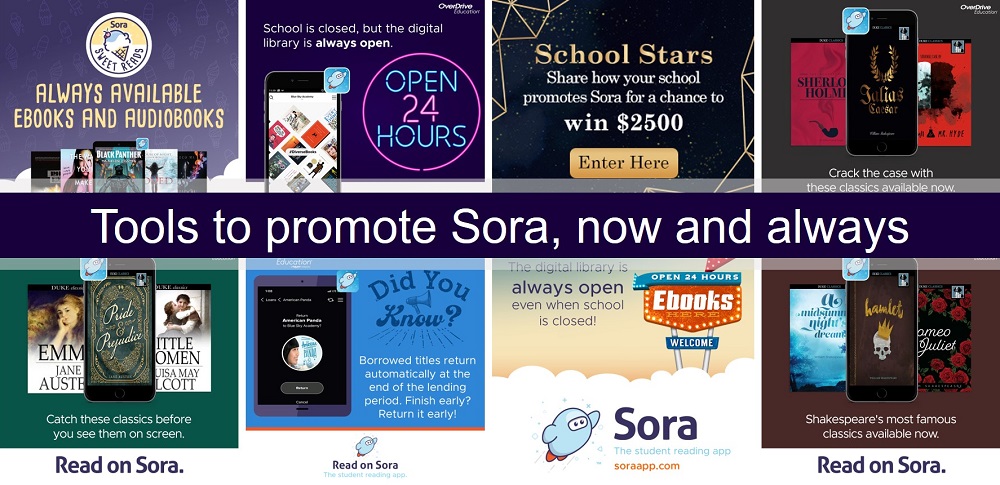 Tools to promote Sora, now and always
By: Christina Samek, Outreach Specialist
Last updated 4/27/20 @ 1:02 pm ET
At risk of sounding repetitive or trite, these really are unprecedented times. The COVID-19 health crisis has closed your schools, sent a great majority of the workforce home and left busy parents scratching their heads on how to home-school, work and play in the same space for an undefined amount of time. As one of those parents, I am so grateful for the teachers and librarians who have uploaded engaging content online. And as a member of the OverDrive team, I am so proud to see how educators have risen to the challenge of remote learning, finding unique and creative ways to let their students know they're never far from a book with the Sora student reading app.
Ebooks and audiobooks are an invaluable tool, now more than ever. In these very strange times, reading offers an educational escape. So, as always, we're here to help make sure you have the tools to promote Sora to your community.
Latest Update: Enjoy #HarryPotterAtHome through May 31, 2020!
In collaboration with Pottermore Publishing, our school and public library partners can  enjoy free, simultaneous use access to the first book in the Harry Potter series (ebook and audiobook, in every available language – availability may vary by region) from now until 5/31. Let your students know the title is available for check out with our marketing kit, which features copy and graphics to create some social media sorcery!
Borrowing ebooks at home while school's closed
Even though your school may be closed, remind students that the digital library is always open 24 hours a day, seven days a week with our School's Closed Kit. You'll find 15 graphics and a "Getting Started Guide" to encourage reading and learning from the comfort of home.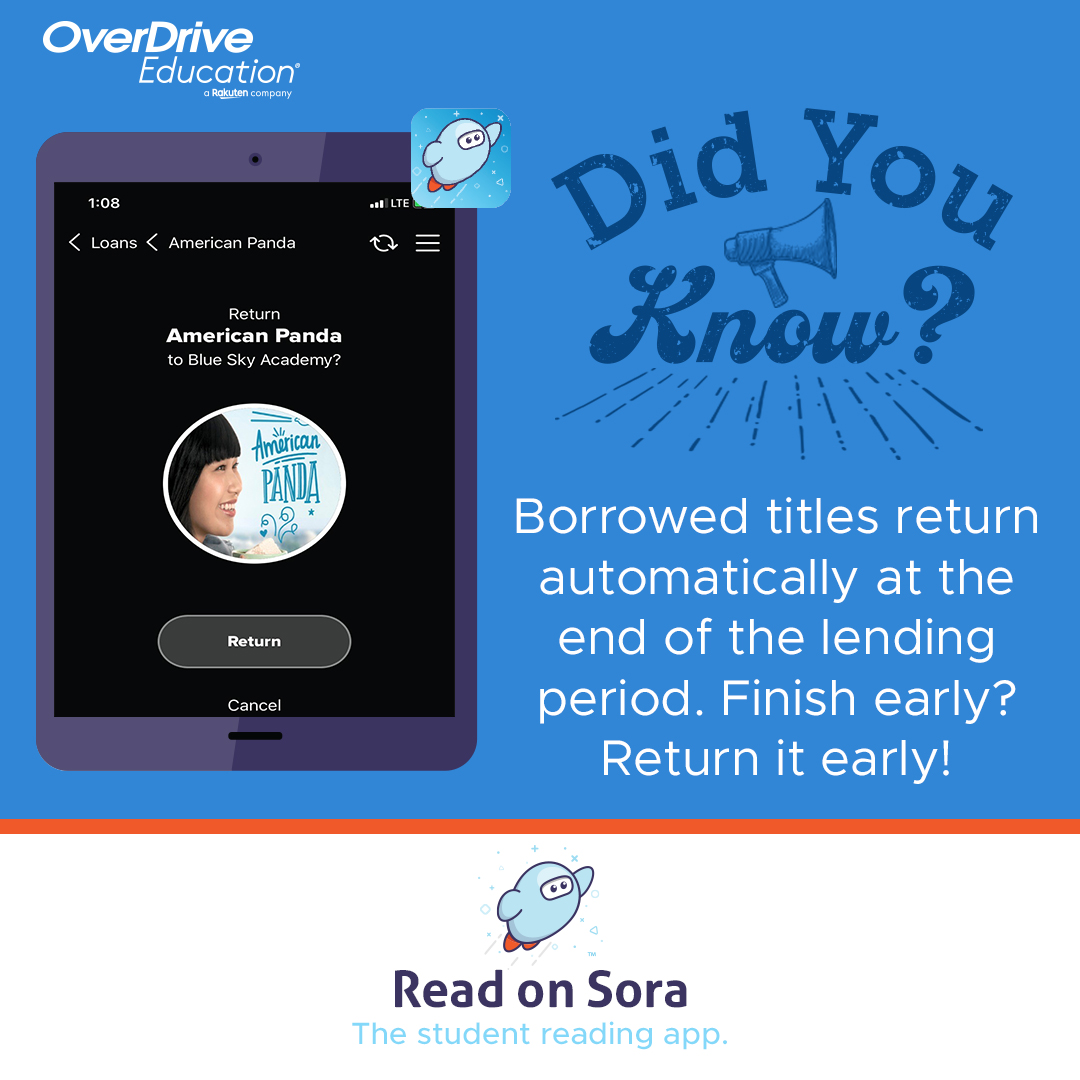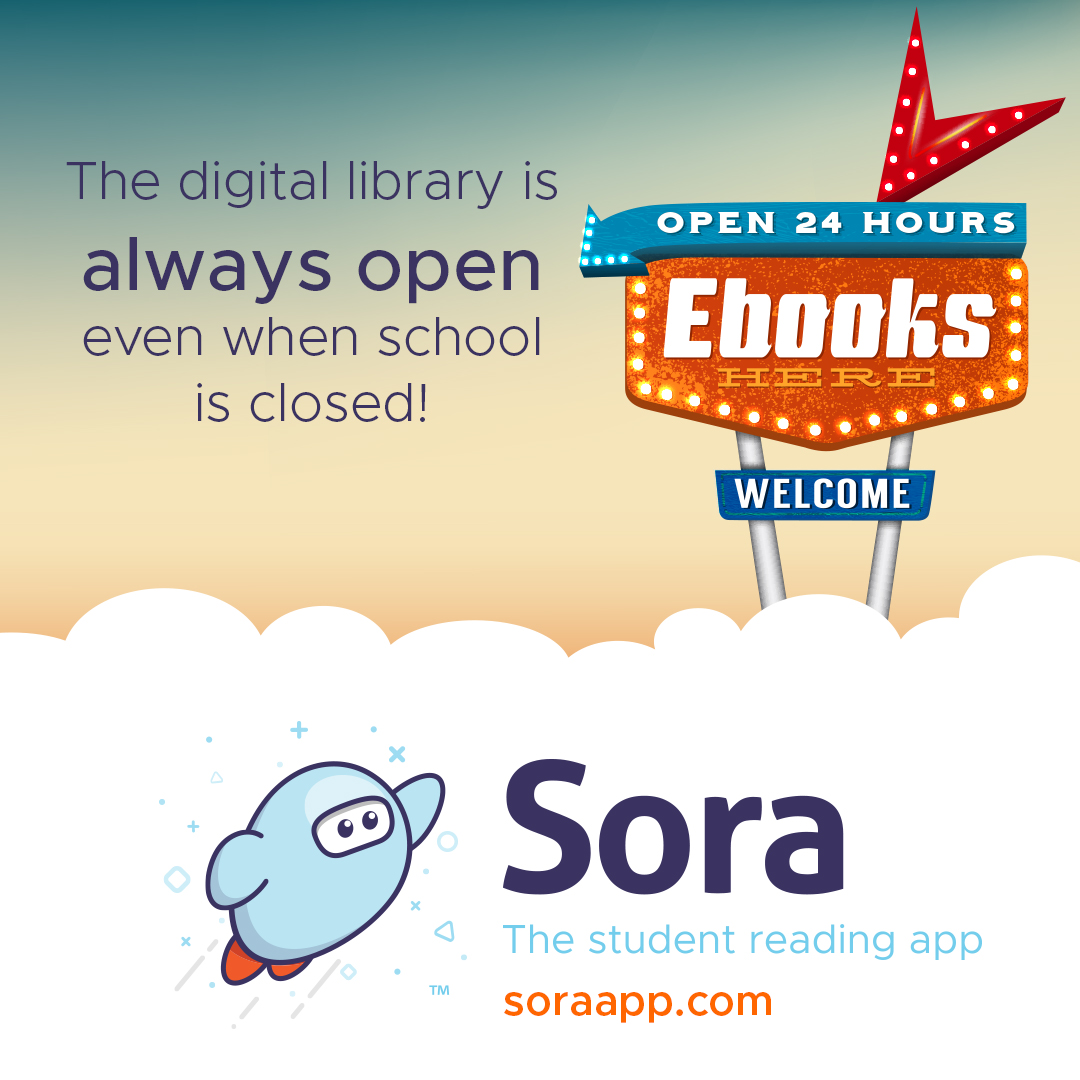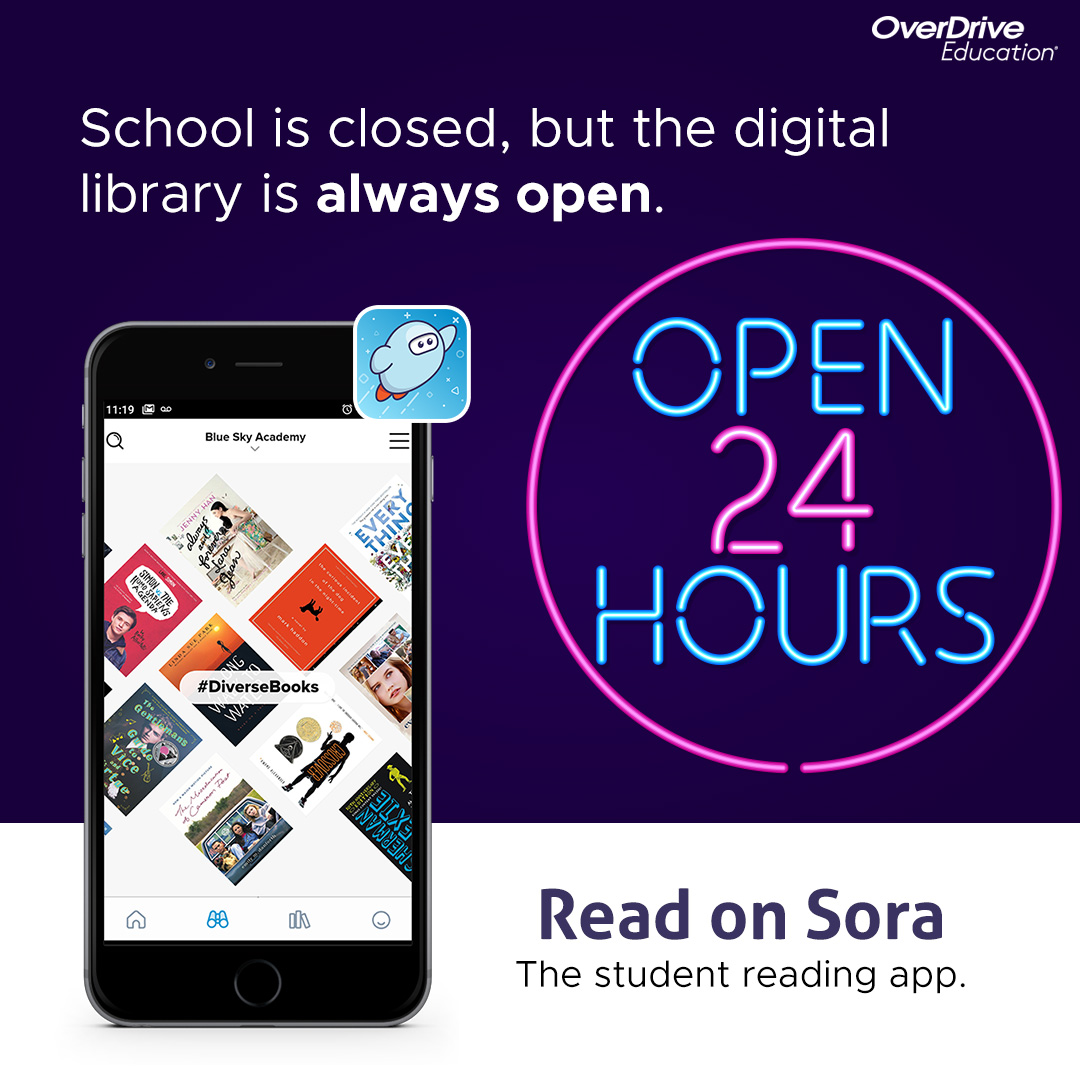 Promote always-available content
We're thrilled to offer always-available, simultaneous use content to our school and library partners during these trying times. If you've taken advantage of Sora No-Cost Books (details available here), we've created graphics to celebrate the 135 beloved Duke Classics included in the collection. These graphics are curated with themes like Adventure, Mystery, Page-to-Screen and more.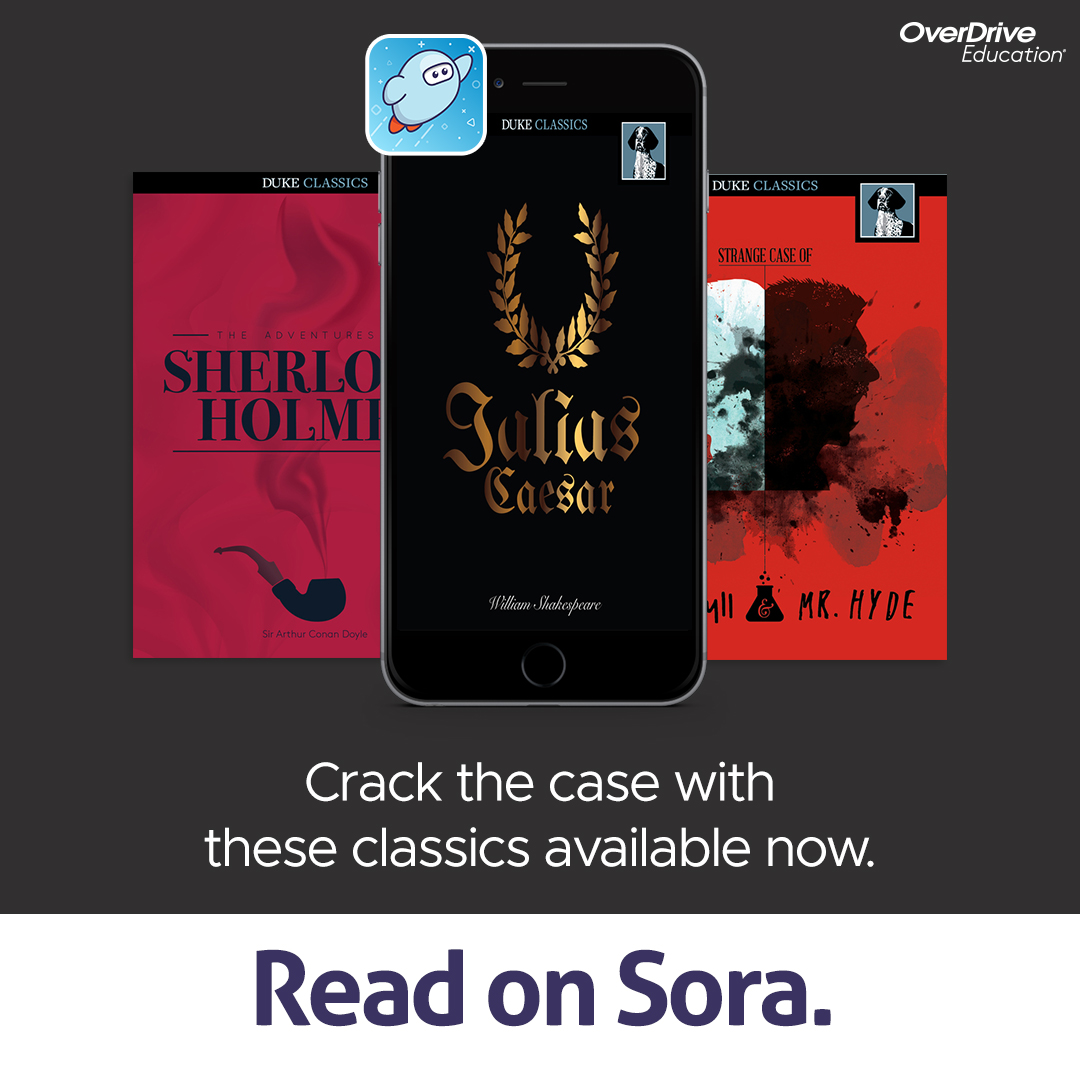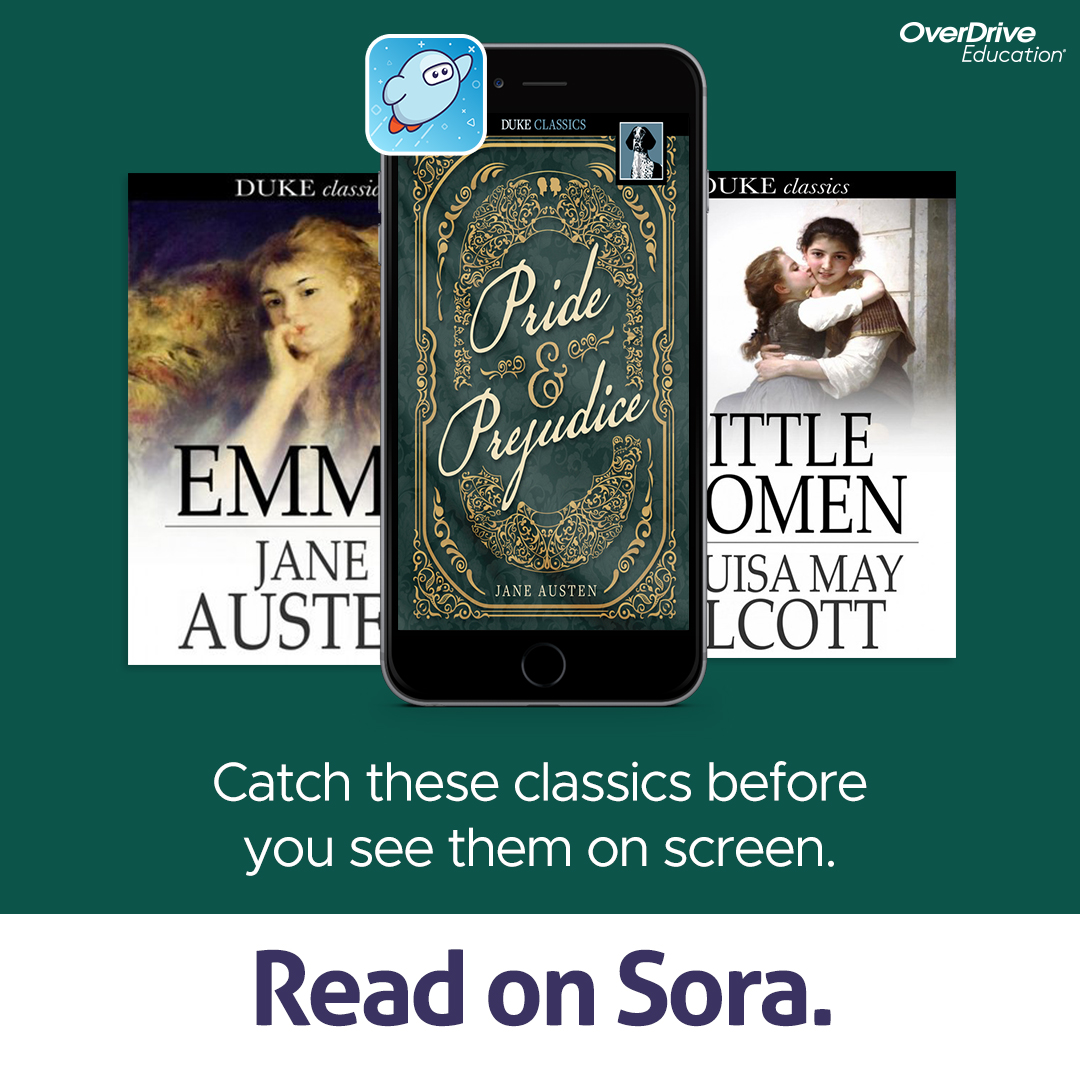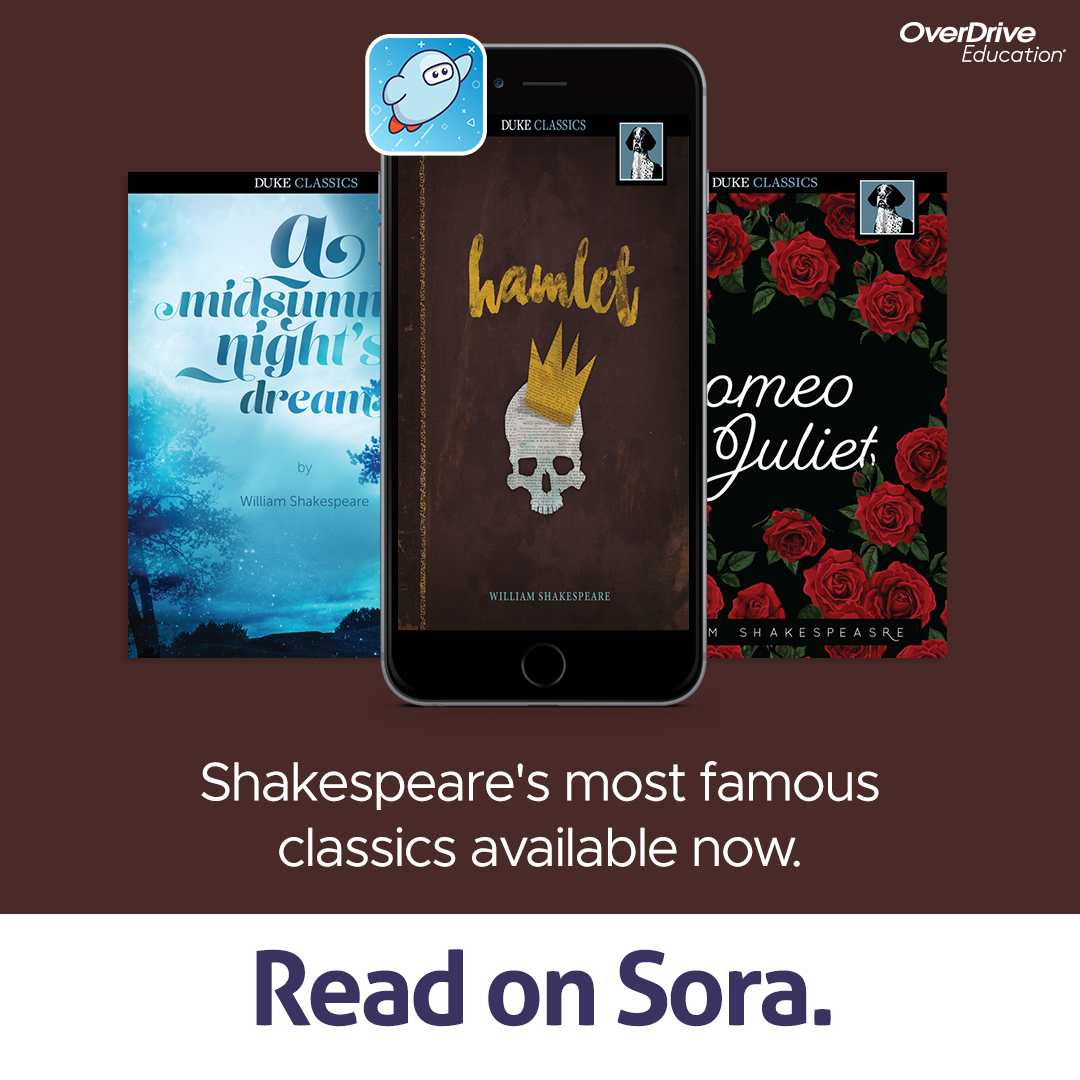 Our latest Big Library Read title, Funny, You Don't Look Autistic: A Comedian's Guide to Life on the Spectrum by Michael McCreary, will also be available March 23-April 13. Visit the Resource Center's Social Spotlight for a social graphic and suggested copy to share.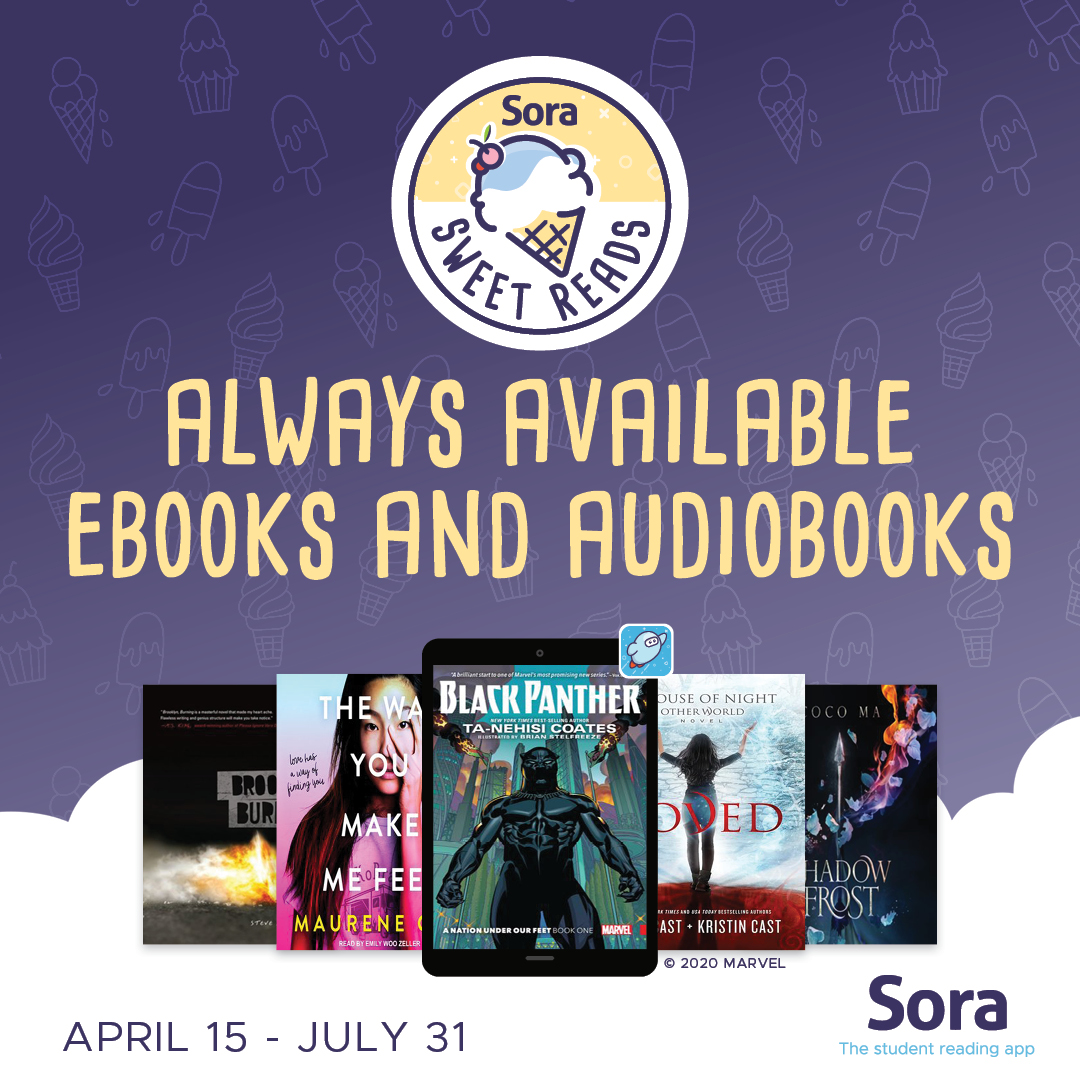 We're pleased to offer the upcoming Sora Sweet Reads program as well. It's a re-brand of our traditional summer reading program that will run April 15 – July 31, with 30 free and simultaneous use juvenile and young adult ebooks (and select audiobooks) available.
Promote the program now with our free, complementary marketing materials, including student worksheets, social media graphics, a staff memo and a letter to parents.
Contact us if you need additional assistance
If your school has a need for physical or digital marketing materials that we haven't mentioned here or on the Resource Center, please feel free to contact us and we'd be happy to help you find the resources you need or create a custom piece for your library. We're all in this together!
---
About the Author:
Christina Samek is an Outreach Specialist at OverDrive. She develops resources that help K-12 educators grow engagement among their students, faculty and parents. Prior to coming to OverDrive, she worked in the magazine industry. She has a degree in journalism and English literature from Miami University (OH). She loves reading, writing, running, her adorable little boy, her husband, cherry turnovers and her dog, Willow.
Browse blog and media articles