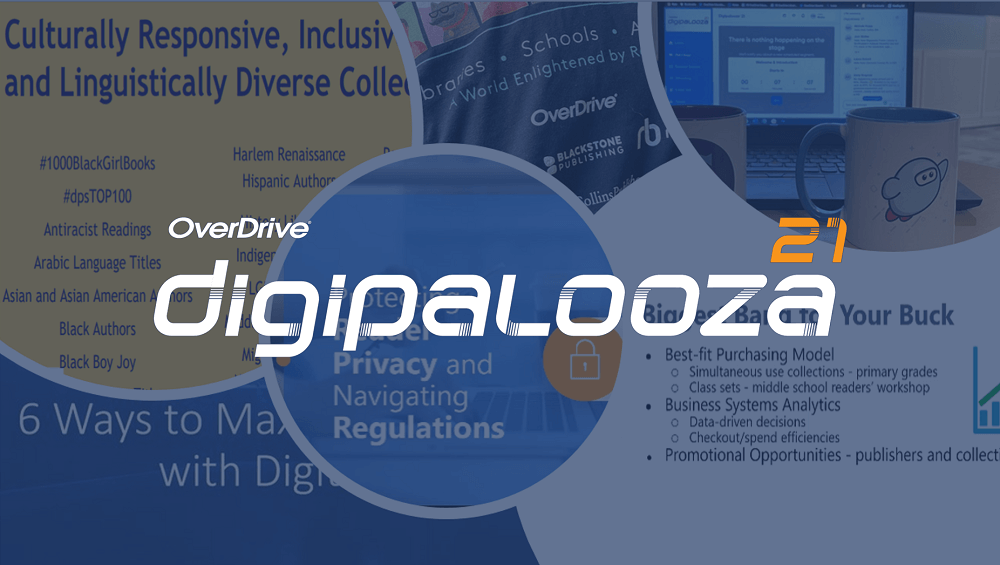 3 key takeaways from Digipalooza '21
Digipalooza '21 wrapped last week, but we're still reliving the wonderful time we had connecting with more than 1,700 of our school and library partners all over the world for three amazing half-days. We listened to authors and thought leaders across the industry (including keynotes from the incomparable Dr. Carla Hayden, Dominique Raccah and Anita Hill), shared ideas and dialogue, took a look at the road ahead — and even did a little dancing in between!
Though the live portion of Digipalooza has concluded, don't forget that as a registered attendee, you can still rewatch your favorite sessions and catch up on presentations until Sept. 30, 2021. Please note: Video recordings are available only to Digipalooza attendees who registered before Aug. 5.
With that in mind, let's take a brief look at takeaways from some of our favorite sessions from the K-12 schools track.
---
1 . Best practices for supporting diversity, equity and inclusion
Inclusion and equity. Social and emotional learning. Individualized learning. Multi-Tiered System of Supports. These are all things that a diverse, thoughtfully curated digital collection can support.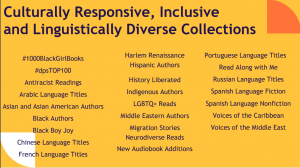 That's why How Your School's Collection Supports DEI for Students is a must-watch (and rewatch!) session. Featuring insights from four school librarians from the Denver (CO) and DeKalb County (GA) school districts and moderated by OverDrive Account Manager Noel Zickefoose, you'll learn how to consider book formats, reading level, tough topics, diverse characters, curated collections and your community's makeup as you work to meet all of your students' needs. You'll also learn strategies to:
Conduct a selection audit
Diversify your title sourcing
Promote inclusive titles
---
2. Key tips to maximize your digital book buying budget
Whether you're looking to build a digital collection from the ground up or need a refresher on some budgeting best practices, you'll certainly want to check out the session 6 Ways to Maximize Your Budget with Digital Books. The presentation, moderated by OverDrive Account Executive Connie Bowman and OverDrive Librarian Sheila Henline, features insights and testimonials from Kay Koepsel-Benning, Director of Library Services for Elmbrook Schools (WI) and Debbie Thomas, District Administration from Springfield School District 186 (IL).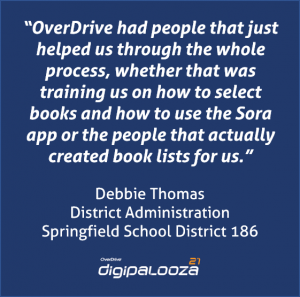 You'll discover how Thomas' district of over 30 schools (many of which are Title I) and 15,000 students got off the ground with the Sora reading app, using CARES Act funding to grow their digital collection at the height of the COVID-19 pandemic.
Thomas also gives a peek into Springfield's roadmap for the future, including plans to funnel more funding into the individual schools' collections, allowing each librarian to manage their own library and book purchasing needs for better customization.
After that, Koepsel-Benning covers some of her go-to sources to fund Elmbrook's digital library, including state funding, renewable grants and ESSER grants. She also identifies some of the everyday strategies she deploys in order to get the most most bang for her library's buck.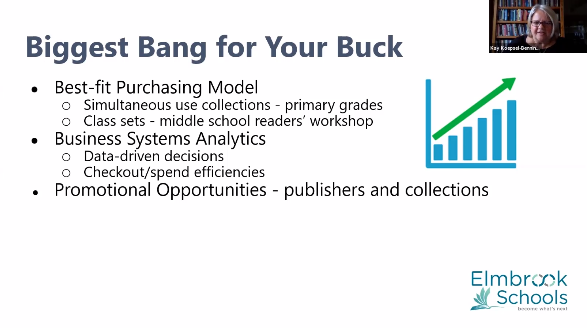 ---
3. Important questions we should be asking about data privacy practices
In today's fast-moving, high-information world, it's critical to consider the hows and whys of our personal data collection and storage practices — so the Protecting Reader Privacy and Navigating Regulations panel discussion, moderated by OverDrive's Executive Vice President Erica Lazzaro, is a must-see, featuring insights from experts like:
Juliana Cotto, Youth & Education Policy Counsel, Future of Privacy Forum
Erin Berman, Division Director of the Learning Group, Alameda County Library
Michael Dodes, Library Coordinator — Queens NYC Department of Education, NYC School Library System
You'll definitely want to watch this session from start to finish for recommendations and practical ideas to keep in mind as you navigate privacy considerations. For example, Berman raises a few core questions that should be asked before initiating any information collection process.
Why do you need to collect it?
How are you going to collect it?
What are your storage and retention procedures?
Who's going to have access to it?
Is this information necessary?

---
Bonus: "The audience/reader will forgive ANYTHING if you make'em laugh." – Andy Weir
Andy Weir thrills us, delights us and most importantly, makes us laugh during this interview, hosted by OverDrive's own Professional Book Nerds. From sharing insights into his brainstorming process to covering the ins and outs of "science-y" exposition, you'll definitely want to check out this discussion for some fun in between keynotes and professional development sessions.
---
This is, of course, just a tiny sample of everything that Digipalooza '21 had — and still has! — to offer. We hope you enjoy your continuing access to the session recordings through Sept. 30, 2021 — and we'll see you again in 2023!
Tags In
Browse blog and media articles