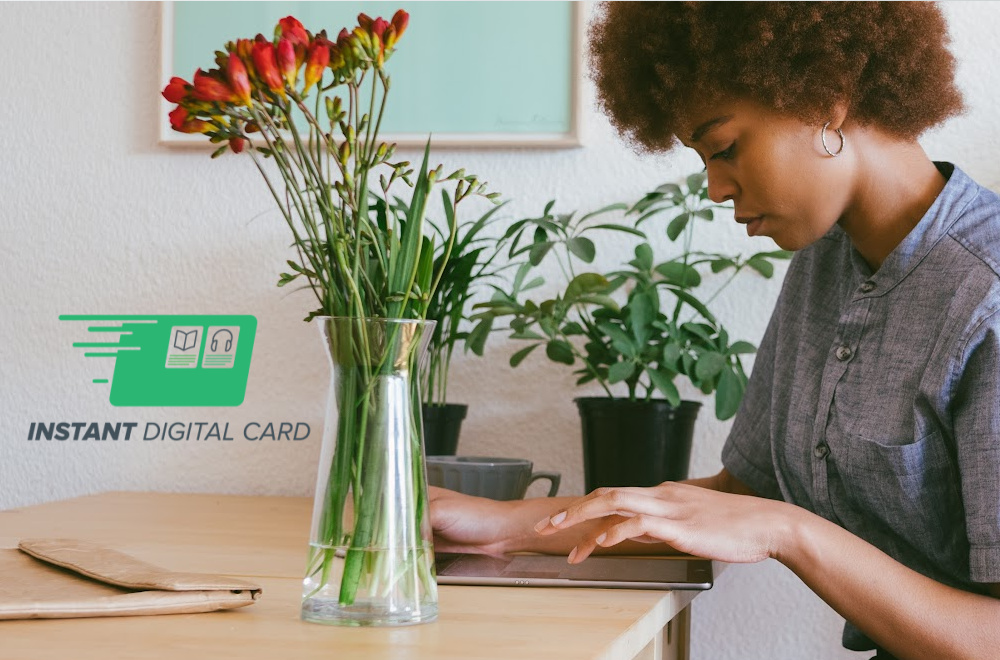 Libby created 34,000 Instant Digital Cards during National Library Card Sign-Up Month
For several years, a growing list of libraries have used the OverDrive Instant Digital Card program as a quick and simple tool to supplement efforts to find new library users. OverDrive's Instant Digital Card (IDC) service embedded in Libby enables readers in your community to sign up for a card to access your OverDrive digital collection in 30 seconds using only their mobile phone number. IDC connects your community to your library without requiring them to come to a physical branch. Library partners interested in adding IDC to their OverDrive service can contact their Account Managers.
Due to the COVID-19 pandemic and quarantine efforts, IDC has become a vital asset in keeping libraries connected to readers. Last year saw countless records set for digital library reading, including circulation and new digital library card holders. More than 600,000 new library patrons started using the Instant Digital Card service in 2020 across the United States.
As a proud Certified B Corp, we strive to give back to the community and help our planet by being ethically, financially and environmentally responsible. Because ebooks and audiobooks save trees (that are cut down to create physical books), we wanted to honor digital reading and the Earth with a monetary donation.
For every new IDC that was created during National Library Card Sign-Up Month in September, OverDrive pledged 50 cents (up to $10,000) to the National Forest Foundation to support the foundation's conservation efforts to plant 50 million trees across the United States.
The numbers are in and 34,000 Instant Digital Cards were created in September! Thank you to the participating libraries and to the new users enjoying one of their community's most valuable resources.
National Library Card Sign-Up Month might be over, but it's never too late to add IDC to your library's OverDrive service. Please contact your Account Manager for more information.
Browse blog and media articles