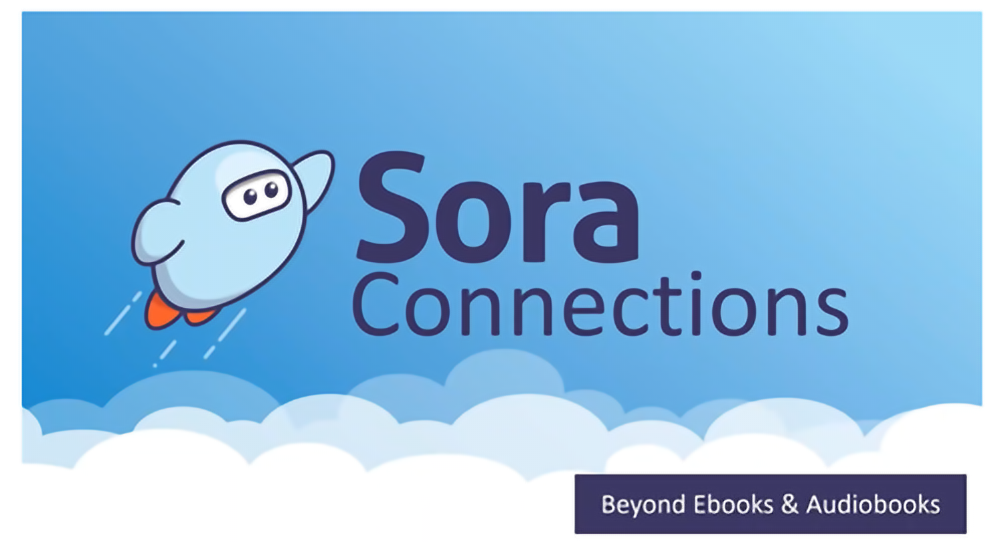 Go beyond ebooks & audiobooks with Sora
By: Gabby Cregan, Instructional Designer
You may know the Sora student reading app as the best way for students to access your school's digital library, but did you know there's even more to Sora beyond ebooks and audiobooks?
In our recent webinar, Sora Connections: Beyond Ebooks & Audiobooks, we discussed how your school or district can expand students' access to digital reading and learning materials through the addition of unique formats. You can visit the webinar landing page to watch the on-demand session and find valuable resources to learn more and begin implementing these digital formats into your current teaching practices and curriculum.
Low on time? Here's a sneak peek at the formats we covered and how they help your students with vocabulary, building, reading comprehension, and more:
READ-ALONG EBOOKS
These digital titles contain professional narration along with the text. In many read-along ebooks, you can see the words spotlighted as they are being read aloud. Readers can create their optimal experience by customizing the playback speed and zooming in to get a closer look at images and text.
Why read-alongs?
Support for early readers and students of all ages, including language-learners
Fluency & pronunciation assistance
Independent reading or learning center use
Confidence support through repeated reading
Anxiety reduction during reading comprehension- and vocabulary-building
DIGITAL COMICS & GRAPHIC BOOKS
Digital comics and graphic books are sequential art that tells a story, often organized in a panel layout. Like with read-alongs, readers can zoom in to get a closer look at images and text.
Why digital comics & graphic books?
Visually engaging and popular titles
Increased student interest and engagement
Support for reluctant or struggling readers
Improved reading comprehension for all readers
Alternative or supplemental text use
MAGAZINES
Magazines are an exciting addition to Sora! Students can browse, borrow, and enjoy current and back issues of popular periodicals in Sora. With digital magazines, readers can flip through the pages, zoom in on pictures and text, or read in article view. Magazines are available in the simultaneous use format, and schools can choose to add one or more leveled packages to their digital collection (Juvenile, Young Adult, and Adult).
Why magazines?
High-interest content
literacy support through engaging, short text and colorful images
Article view for easier to focus on text and comprehension
No checkout limits
Simultaneous use borrowing for groups, classes, or entire grade
EXTRAS
Sora Extras is a collection of educational resources that schools can purchase and then make available for students in Sora. Extras appear for students on the Explore tab, making it easy for them to find and access these digital materials.
Sora Extras currently includes Method Learning and DOGOnews. DOGOnews is the leading publisher of academic current events for language arts, science, and social studies. Method Learning provides comprehensive self-paced lessons and resources that help students prepare for, and score higher on, the SAT and ACT.
Schools can choose to add one or both resources to their digital collection. Stay tuned to find out which resources are available next!
Why DOGOnews?*
Reading fluency, media literacy and global awareness for developing learners
Content in English and Spanish; article narration
Granular search options to find what you need
Original and simplified reading levels
Vocabulary games, integrated dictionary, and quizzes
*Note: DOGOnews is available to U.S. schools only.
Why Method Learning?
Proven ACT & SAT prep that raises scores
Lessons, practice texts, study guides, and more
Tricks, strategies, and techniques to help raise scores
Video and audio lessons and explanations for students to see/hear instructions
Equitable access to quality test prep resources for ALL
We'd love to hear how you're using these unique formats in your classrooms – so be sure to let us know live in one of our upcoming webinars!
---
About the Author:
Gabby is an Instructional Designer at OverDrive, where she creates and implements trainings for K-12 school partners. Her experience in education includes teaching middle school math and studying the processes of learning and motivation in the field of educational psychology. Spending time near the water, attending concerts, and laughing with friends are her favorite ways to spend a day.
Tags In
Browse blog and media articles