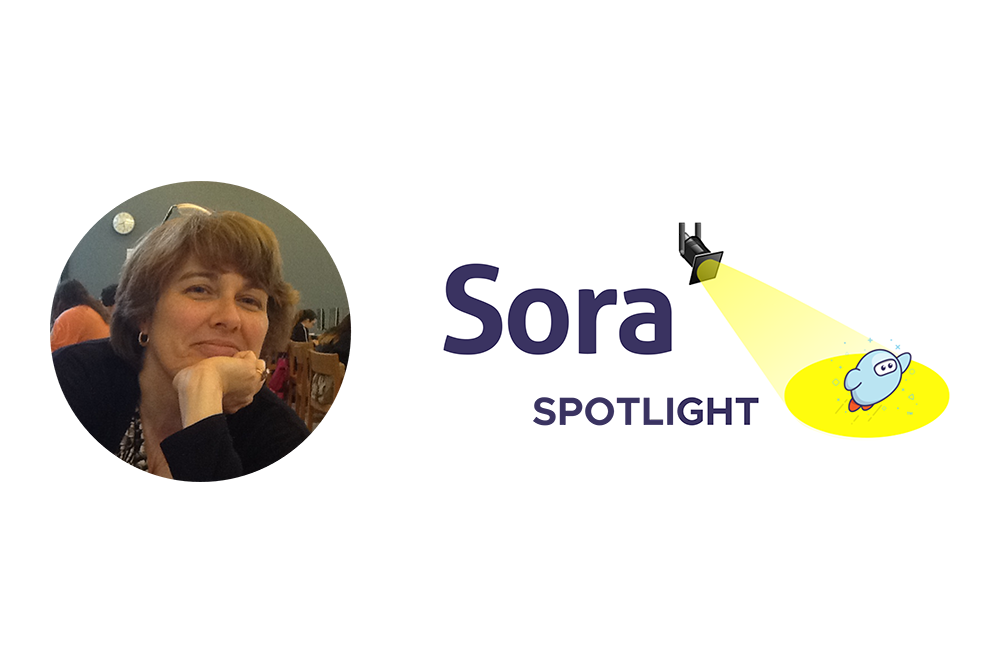 Sora Spotlight: Meet Librarian Sharon Dorian, from Taunton High School (MA)
By: Kristen Hein, Account Manager
In this recurring Sora Spotlight series, we feature a wide range of educators who've become Sora champions at their school, impressing us with their innovative methods for implementing the reading app and engaging with their students. Here, we ask them to share their insights and ideas here so that we can all be inspired to find new ways to reach students with reading.
Today, we'll catch up with Sharon Dorian, a Librarian at Taunton High School in Taunton, MA.
Educator Stats
Name:
Sharon Dorian
Describe your position and your school.
I am the sole librarian at Taunton High School (MA).  Taunton is an urban high school serving nearly 3,000 students in grades 8-12.  Since the pandemic, our district is 1:1 so students mostly come to the library for a safe place to hang out, for small group work, printing and for book check out.  I also monitor, teach classes on how to access information required for research, collaborate with teachers on projects and of course promote our Sora ebooks via the Commonwealth ebook collection.
How many years have you been active with OverDrive?
4
What are you currently reading?
The Magic Fish by Trung Le Nguyen.
Sharon's Sora Story
What do you love most about Sora?
I love how easy Sora is to use and how appealing it is. I was able to get our students connected to the public library without needing a library card, which was HUGE for us. Getting library cards is often difficult for many of our students. Our Massachusetts consortium makes getting ebooks for our students very economical and the coordinators are fantastic to work with.
I love being able to tell a student they can access a book immediately on Sora if the (print) book is not available in the library.
What unique things have you done to help increase student engagement with Sora?
I try to do a Sora orientation with every English class at the beginning of each semester to remind them how to access the ebooks. The students are very excited about getting access to their favorite graphic novels and manga right from their Chromebooks. Every week for the last two years, I've created a "Book of the Week" Google Slide spotlighting a handful of ebooks on a related theme with links directly to Sora. This then gets posted on Twitter and my library website, and gets displayed on a large monitor in the library.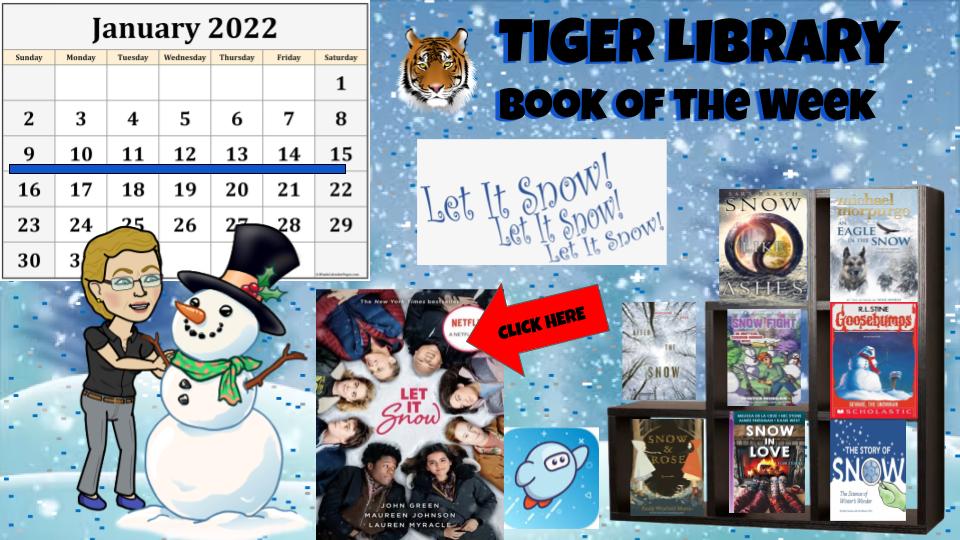 I also promote Sora in my library newsletter, which gets sent to the entire THS community, and I have step by step instructions and videos for using the platform on my library website. I also use links to Sora in our summer reading lists and download all the Marc Records into our catalog so students can readily see what is available and connect directly to the platform. Anything to make access simple.
In what ways has this been successful?
Getting teachers on-board with ebooks has been much easier now that all students have Chromebooks and don't need to use their phones to connect. I try to remind students that change can be difficult, but once they get used to e-reading they may find that they love the convenience of it. Showing them how to access multiple libraries also cuts down on wait times for their favorite books.
Being able to check the analytics and shop "holds" is a great way to see what the students are reading and where the collection needs development.
As you look to the rest of this school year, do you have any exciting ideas you want to try?
A cooperative venture has just introduced the Massachusetts Teen Choice Book Awards to be voted on this fall. I just promoted their logo contest with our graphic design students and in the library newsletter. I will be spotlighting the nominated books in our summer reading program and asking students to vote for their favorites in the fall.
Get to know Sharon
In your opinion, why is reading digitally important, especially to student readers?
So much of what students are reading now is digitally. It's definitely a skill that needs to be nurtured.
What is your favorite "reading" moment with a student?
I love my weekly Book Club. They are beautiful, funny, and enigmatic students who just like spending time with each other. They keep me honest and current while challenging my reading preconceptions. They have helped me broaden my own personal reading choices.
What advice do you have for new educators/librarians with a digital collection?
Be patient. It takes time to change people's mindset towards digital reading but having choices in how patrons access to books could be that catalyst needed to getting students excited about reading again.
---
Want to be featured in our next Sora Spotlight? Reach out to us with a brief explanation of what you're doing in your school and how you're making an impact with Sora!
Want to learn more about Sora? Check out a live product walk-through to see it in action!
---
About the Author:
Kristen Hein is an Account Manager working with schools to integrate digital into their libraries and classrooms. She herself has experience as a history teacher working with students grades 8-12 focusing on U.S. history and government. She generally spends most of her free time chasing around her hyper-active pup Romeo, hiking, practicing yoga and trying out the best Cleveland restaurants.
Check out how other educators are using Sora to increase student reading:
Tags In
Browse blog and media articles