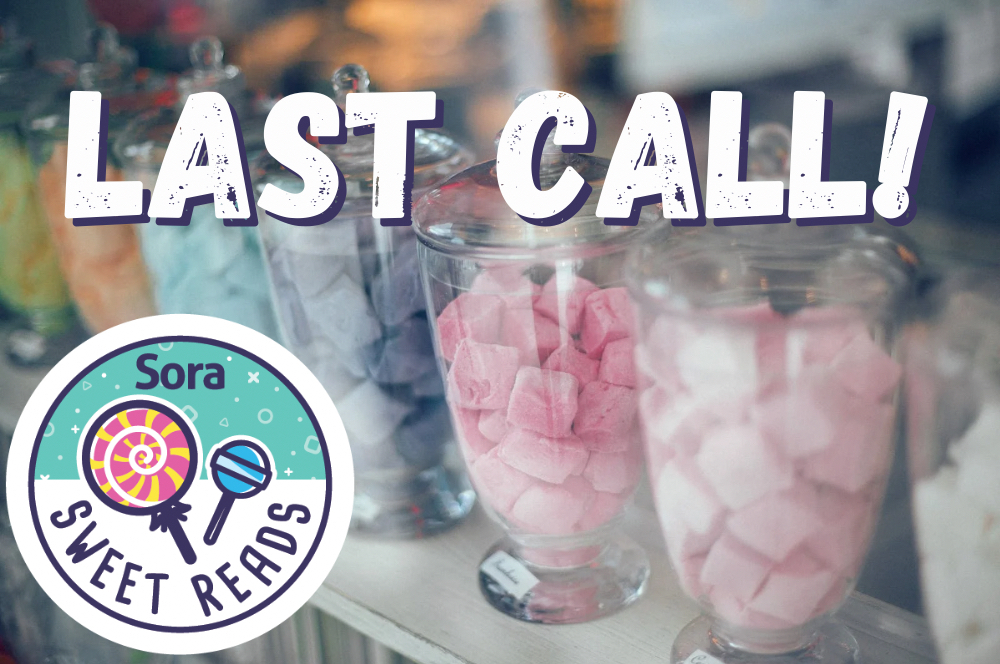 Soak up the last of Sora Sweet Reads!
Happy August! Can you believe we're here already? It feels like just yesterday we were announcing the start of the Sora Sweet Reads program for 2023.
And, just like the Taylor Swift lyric goes ("August slipped away into a moment in time…"), the program – which runs through Aug. 28 – will slip away before we know it.  
What do you think your students will race to read in these final weeks before Sora Sweet Reads ends? Fun elementary reads like Ezra Exposed (also available in audiobook format)? Marvel titles like I Am Groot? Or maybe they'll dig into a STEM book like The Official Raspberry Pi Projects Book.
Whether your students (or you!) are looking for a lighthearted end-of-summer escape or hoping to learn something new before heading back into the classroom, you're sure to find something you like. Plus, there's no wait since they're all always available!
Still on summer break?
Continue to promote Sora Sweet Reads with the graphics from our Resource Center to boost student summer reading engagement. You can pop these into emails to your school families, on your school's social media account or into a newsletter. Don't forget about the printable reading challenge as well! There's still time to check off the different candy categories on the challenge. You can also still earn the Sweet Reads Badge within Sora. Once you earn it, it will stay on your account. Otherwise, you'll have to wait until next year to see it again.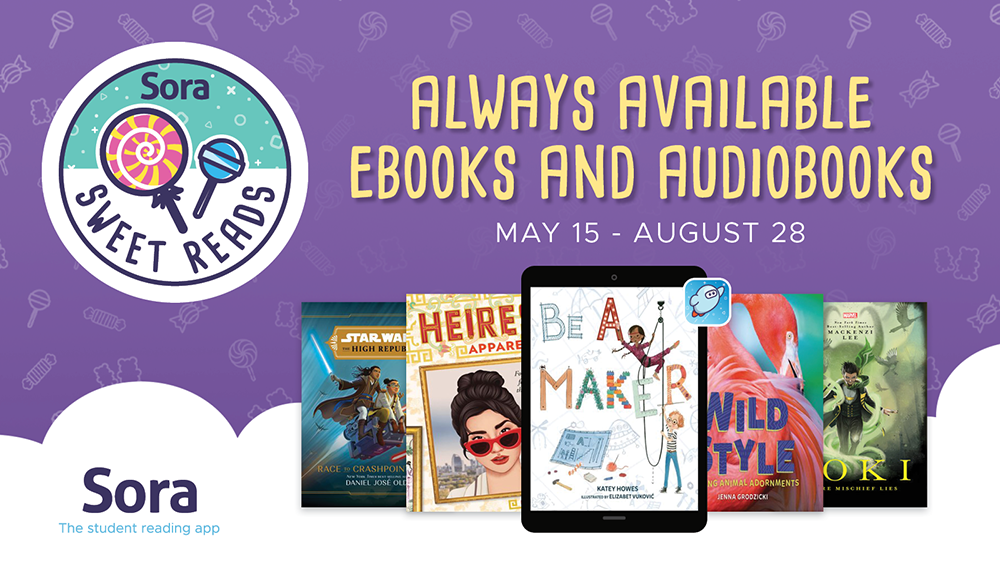 Back at school?
If you're back at school, chances are you may still be orienting your students to your library and reading materials for the 2023/24 school year. If so, the Sweet Read titles are a great resource to practice reading in Sora because they're all always available. This means your entire class (or school!) could all check out the same title at one time. And, with titles ranging from elementary to high school levels, you'll have a something for readers to practice with at every level.  
TeachingBooks & Sora Sweet Reads

We're always excited to talk about our partners TeachingBooks.net (they're a wonderful resource for supplemental materials for classroom reading and learning!) and it's extra sweet to share in the Sweet Reads fun alongside them. Don't forget that for every program title at every grade level, corresponding TeachingBooks resources will be available through Aug. 28. You can find these all linked on the Resource Center page.  
Be sure to check in with your Account Manager if you have any final questions about Sora Sweet Reads.
Happy reading! 
Tags In
Browse blog and media articles