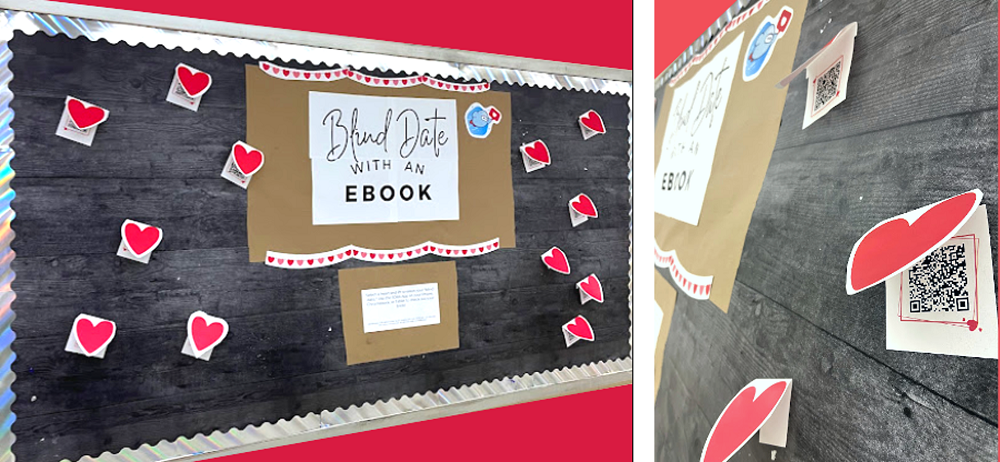 Meet the NY educator using digital books to help students "thrive and succeed!" [Sora Spotlight]
By: Kristen Hein, Account Manager
The Sora Spotlight series showcases educators who've become Sora champions at their school. They've impressed us with their innovative strategies to implement the platform and engage students – and now, we're asking them to share their stories so that we can all be inspired to find new ways to reach more students with more reading. 
Today, let's get to know Kristen Mogavero, a Library Media Specialist in New York.
Educator Stats
Name:
Kristen Mogavero
Describe your position and your school. 
I am currently in my sixth year as the Library Media Specialist at John F. Kennedy High School in Bellmore, NY. We are a central high school district with two middle schools, three high schools, and an alternative program. I love having a team of four other experienced and immensely talented librarians to bounce ideas off of and collaborate with!
Because we are a central high school district, our school has students from two different towns. While some students know each other from middle school, it is great to see new connections forming as they enter Kennedy. Our school is also fortunate to host a specialty culinary program, CHAMP (Culinary and Hospitality Applied Management). This adds an even greater level of diversity to our student body; and the five-star meals are just an added bonus!
I help all of our students, grades 9-12, and faculty. I am fortunate enough to assist our AP Seminar program with two amazing colleagues on a daily basis. I also provide support to our Science Research program.
For five years prior to becoming a librarian, I was an AP Biology/AP Environmental Science/Living Environment teacher. A very wise friend and coworker thought I would be a good fit for a Library Media Specialist position in our district and one year later I had a certification and a new home in a beautifully renovated library.
How many years have you been active with OverDrive?
3
What are you currently reading?
In the Lives of Puppets by T.J. Klune
Kristen's Sora Story
Why do you love Sora?
I love how easy it is to get our students on to Sora and reading. The integration with Google is seamless and allows our students to feel confident and comfortable accessing materials on their own time.
The interface and search are extremely user-friendly, adding to the ease of the overall process.
What is something unique that have you done to help increase student engagement with Sora? 
While working with our Leadership students during COVID, we needed a solution to continue an elementary read-aloud program founded by one of our students. We were able to utilize Sora via browser and connect with students over (Google) Meet for a read-aloud, accompanied by a craft!
I initiated a virtual book club with the intention of fostering connections that many of us were missing out on—among students and staff. Sora played a pivotal role, providing the digital platform that allowed this club to exist despite the needs for physical distancing.
How have you promoted Sora in your school?
Throughout the year I like to create themed displays in the library and always add QR codes to our Sora collection to provide alternate formats for all of our readers.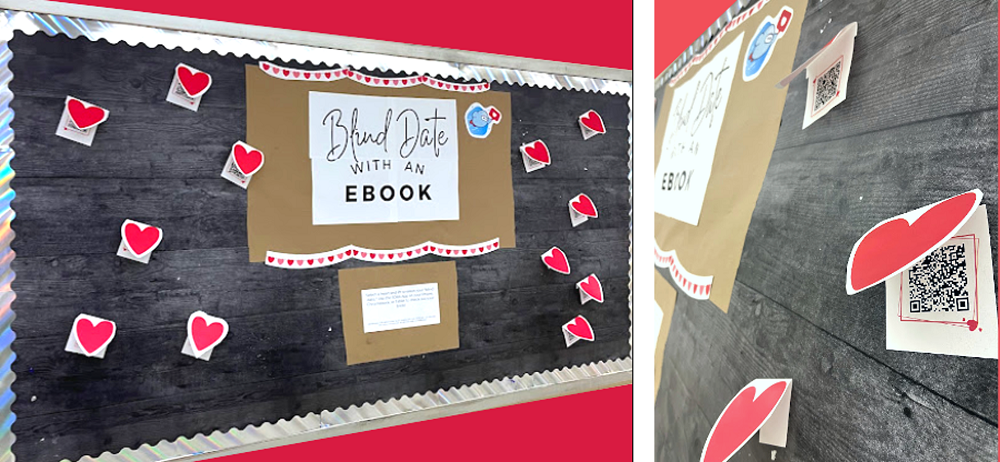 In what ways has this been successful?
Being able to track reading statistics through Sora helps confirm that promotion is key! One of the changes I've noticed since implementing Sora is when students are on their phones reading in lieu of doing something else, like scrolling Instagram.
I've also learned that Sora is a safe reading/listening tool for a lot of students. Sometimes a student may not feel comfortable checking out a physical book, but Sora's ease of use allows them the freedom to browse our collection and access materials without fear of judgement.
As you look to the school year, do you have any exciting ideas you want to try?
To further promote our Sora collection, I think I am going create a sticker or label that can be placed on our physical books as an indicator that we have a digital version available as well. Because of limited shelf space it's not always an option to have multiple physical copies of a book, but Sora opens up potential for book clubs and "buddy reads" without monopolizing shelf space.
Anything else you want readers to know about your implementation of Sora or your library or classroom?
I believe that Sora holds tremendous potential to enhance the services offered by our library. By expanding access to a wide range of materials, the app has the capacity to greatly enrich the reading experience. The features integrated into Sora also play a crucial role in accommodating readers of varying abilities, fostering an environment where everyone can develop a genuine passion for reading.
In light of our current initiatives, this year marks the integration of new members into our school community through the English as a New Language (ENL) program. We are actively engaged in collaborative efforts to strategically harness the power of Sora. Our goal is to provide these students with tailored opportunities that empower them to thrive and succeed.
Get to know Kristen
What is your favorite book of all time, and why?
My favorite book is probably Dune by Frank Herbert. I have always been a fan of sci-fi, but the cultural depictions and world-building in Dune are something I can always come back to. There is also a lot of philosophy throughout the book; I actually have the "litany against fear" incorporated into one of my tattoos!
What is the most important thing you hope your students take away from reading/education?
I hope that students will continue to embrace reading beyond our time together at Kennedy. A passion for learning is something that I believe provides lifelong value; regardless of what you apply it to.
---
Get featured in the next Sora Spotlight! Contact us and briefly explain how you're making an impact with Sora in your school.
Want to learn more about Sora? Check out a live product walk-through to see it in action!
---
About the Author
Kristen Hein is an Account Manager working with schools to integrate digital into their libraries and classrooms. She herself has experience as a history teacher working with students grades 8-12 focusing on U.S. history and government. She generally spends most of her free time chasing around her hyper-active pup Romeo, hiking, practicing yoga and trying out the best Cleveland restaurants.
Check out how other educators are using Sora to increase student reading:
Tags In
Browse blog and media articles