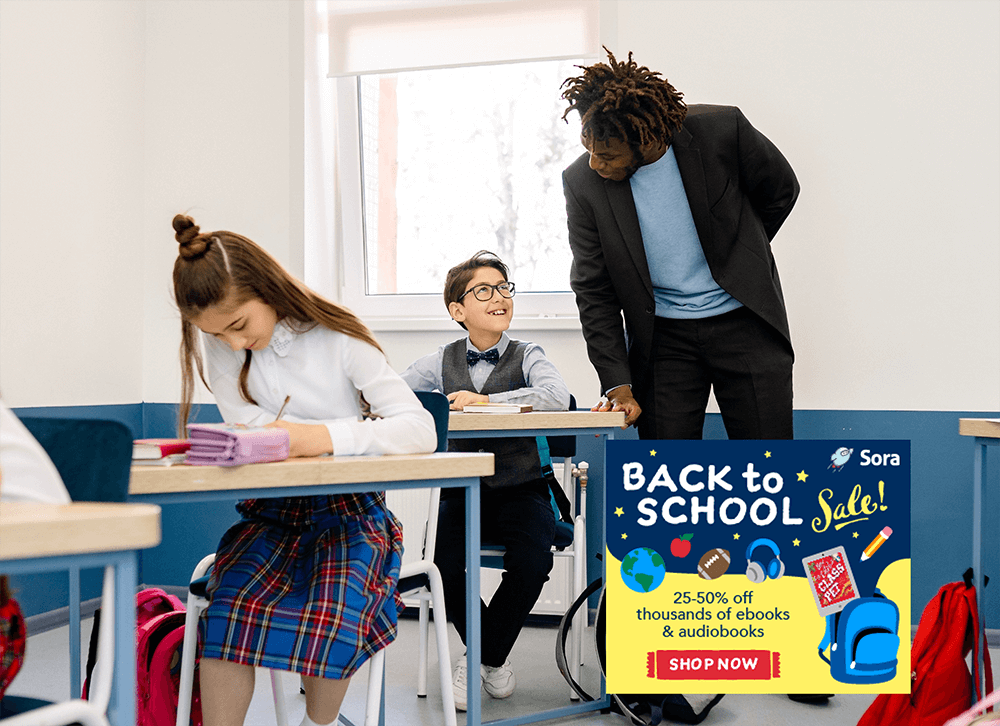 Unpack new student reading during our 2022 Back to School Sale!
It's September, and that means that for many North American schools, the 2022 back-to-school season is in full swing.
Amid all the hustle and bustle, this is also a great time to reevaluate and update your digital collection, so that your students can get off on the right foot with tons of great new reads in the Sora student reading app. And with thousands of ebooks and audiobooks discounted 25-50% off from now through Sept. 30, it's never been easier to get more reading for less!
With so many titles on sale, we've put together a few lists to help you get started. Check them out below.
More ways to get more students reading
Sora Extras: Method Learning

Now through September 30, Method Learning is 20% off. Method Learning is a proven ACT® and SAT® test prep solution that raises scores with practice tests, self-paced courses and virtual tutoring, plus new courses like Financial Literacy and Academic Success.
Learn more about Method Learning & Sora Extras
Public Library CONNECT
Did you know that you can access any public library that uses the Libby app through Sora? Sora gives your students access to age-appropriate ebooks and audiobooks from the public library's digital collection, in addition to your school's collection. And if your local library has opted in, it's free to sign up for Public Library CONNECT – which means your students can use their school username and password to log in to the public library!
Find out how to activate Public Library CONNECT
Make sure you're back-to-school ready
Back-to-school is a busy season – but we've got you covered, with checklists and promotional resources to ensure you're ready to get your students raring to read in Sora.
Check some to-dos off your list
Have you seen our back-to-school checklist? It can help you get to speed on what's new with Sora, fresh promotional strategies and upcoming training and professional development opportunities so that you're getting the most from your digital collection.
Don't forget about the Resource Center!
Added a bunch of new titles from the 2022 Back to School Sale? Then you're probably looking for some creative ways to promote them to students!
That's where OverDrive's K-12 Resource Center comes in. You can visit the Resource Center to access marketing kits, social media graphics, recommended reading lists, upcoming and on-demand training webinars, elearning modules and so much more.
Tags In
Browse blog and media articles