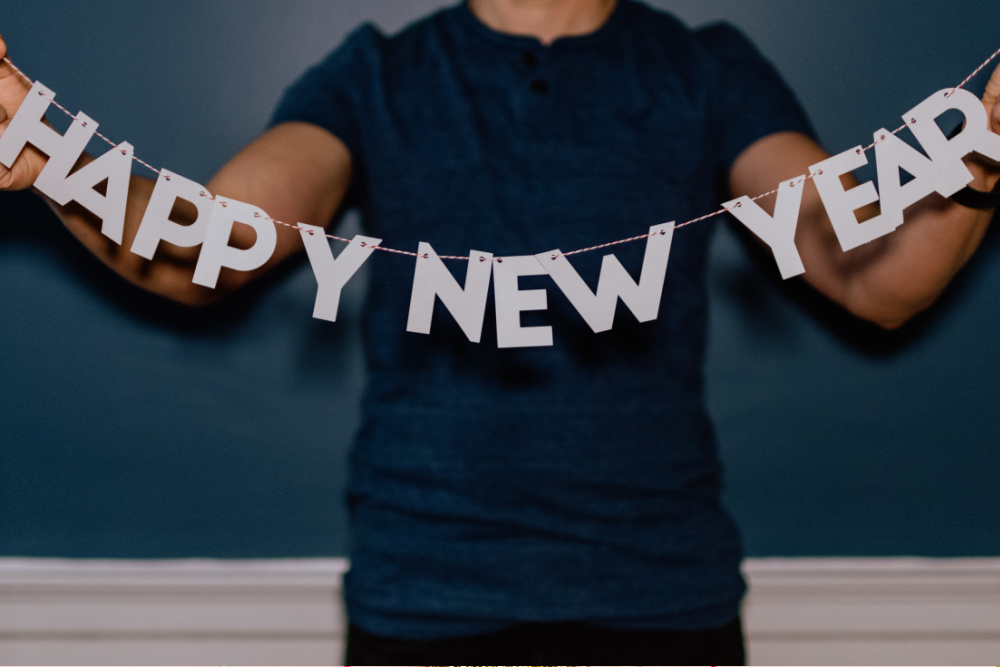 Turn your patrons' resolutions into reality with Libby Extras
As of Nov. 1, 2023, Universal Class is no longer available for purchase through OverDrive. Visit the Resource Center to learn more about all of our other Libby Extras offerings.
Happy New Year! I don't know about you, but I love the start of the new year. There is something so refreshing and optimistic about the clean slate a new calendar brings.
It also provides the perfect time to check in with yourself and reassess any goals you might have, which is why New Year resolutions are so popular. Some folks set resolutions around learning a new language or gaining more education on a topic, while others choose to challenge themselves with a new creative skill. Either way, our Libby Extras are here to help you support your patrons in making 2023 the best year yet.
Libby Extras for personal and professional development
The Great Courses offers engaging and understandable lectures by esteemed professors, professionals, and experts in topics ranging from history, better living, science, language learning, and much more. Learn how the Alameda County Library encourages lifelong learning with The Great Courses. 
Ground News is an online resource to compare headlines across the political spectrum and spot media bias using ratings driven by data. 
Kovels is the go-to source for expert information, pricing, and trends on antiques and collectibles. See how Kovels can help your users identify antiques and collectibles. 
LawDepot offers legal forms in minutes with high-quality, easy-to-use, and completely customizable legal documents and templates. 
Learn It Live offers live and on-demand classes, quick tip videos, and programs for wellness and personal development. 
Method Learning – Test prep provides users with comprehensive self-paced lessons and resources that help students prepare for, and score higher on, the SAT and ACT. 
Method Learning – Financial Literacy lays the foundation for students to build strong money management habits early on. 
Method Learning – Academic Success is designed for students who need some help with organizing, planning and executing their academic and extracurricular lives. 
Universal Class brings libraries lifelong learning courses in over 30 subject areas, many of which offer continuing education units (CEUs). 
Libby Extras for the creatives in your community
ArtistWorks provides world-class instruction for the most popular string and band instruments through self-paced video lessons from professional musicians. See how Sacramento Public Library gives patrons world-class music instruction with ArtistWorks. 
Craftsy is an online resource for all creative makers from basic instruction to advanced techniques for fabric and yarn crafts, baking, drawing, and much more. Discover beginner-friendly projects from Craftsy you can use in your winter programming. 
Craftsy en español is an online Spanish-language resource for all creators, where users can find everything they need, from basic instructions to advanced techniques. 
iNDIEFLIX is a streaming movie service that offers access to pop culture favorites, box office hits, award-winning feature films, documentaries, and shorts. 
Qello Concerts by Stingray is the world's largest collection of full-length concerts and music documentaries streamed on-demand to just about any digital device. 
Stingray Classica is the world's premium classical music destination dedicated to classical music, opera, and ballet. 
Ready to help your patrons keep their resolutions?
Visit Databases & Streaming Media under the Shop tab in Marketplace to add these services to your collection. Or sign up today for your free Libby Extras demo access. To learn more about how you can educate, entertain and engage your community with Libby Extras, visit the Resource Center. 
Tags In
Browse blog and media articles